'Bellyfit' rage Grips Mangaluru
Mangalore Today News Network
By Ivan Saldanha Shet

Mangaluru, May 2, 2019: Elections apart, Mangaluru is in the grip of the hot hot..... 'Bellyfit' rage too. Mangaluru based very popular young Sharlaine Sequeira, is making waves around India now. She has plunged into her dream plans with a splash, A dolphin taking to water - Launching out into a new, latest and promising concept; 'Bellyfit' is a trademarked Standardized Holistic Fitness System for women. A combination of stress reducing Dance aerobics, mindful body toning core exercises and relaxing stretches. Hips,Belly,Uterus and Pelvic floor are all primarily strengthened to top form. Learning to embrace your body, especially your belly and treat it with kindness, respect and love is the focus - making for a body that is healthy,fit and free. Sharlaine is already a certified instructor in Aerobics, Spinning, Pilates, Yoga, Prenatal and post natal exercises. Also South India's first 'Bellyfit' instructor and has conducted countless demos all over the coastal city of Mangalore and beyond and reached out to hundreds of women.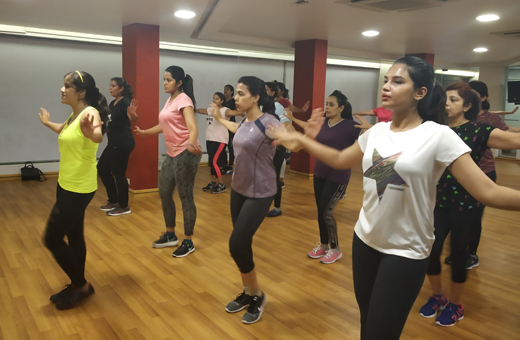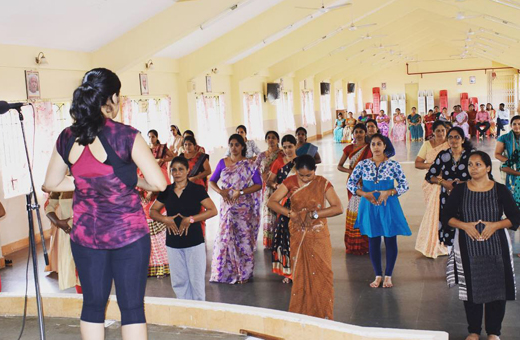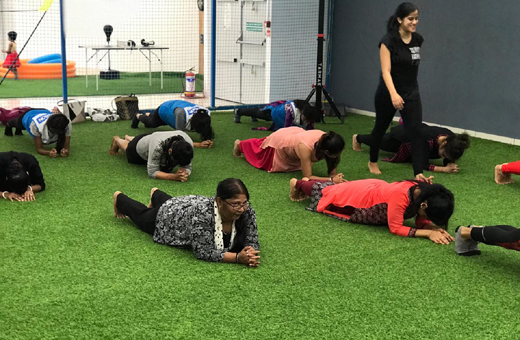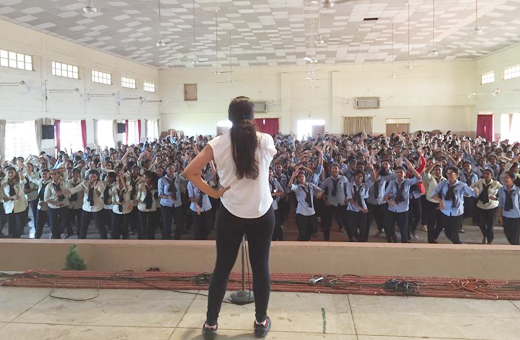 Ms. Sharlaine, conducted a demo to a large group of participants, women of ages ranging from 10 to 50 years. She has conducted workshops in Bangalore, Deralakatte and Pondicherry too and aims to spread Belly Fit to other states by the end of this year. Coached in belly dance by Vaishnavi T N, founder of Ira Belly dance School, Bangalore, she also conducts weekly belly dance classes at Hakuna Matata Club House, Mangalore.

Back Drop: Sharlaine, a few years ago took the journalism scene in Mangaluru, with top articles she contributed and stormed the media to rise high, she was much appreciated. Now, she has gone to make her dreams of long time, a reality and has launched out with a bang. Here, is a fair view of 'The road less taken' and she is using it to break free into the highways of the world in a unique way. Her current objective in her own words is to, " Continuously enhance my knowledge, skills and experience by getting involved in challenging work and utilize all for personal and organizational growth to the best of my abilities." Surely this is the stuff that the great are made of, and she is headed the right way, and out to spread good for all humans.

Sharlaine pursued her schooling at Lourdes CBSE Central School and then went on to pursue her PUC and BA and MSc (Psychology) at St Aloysius College.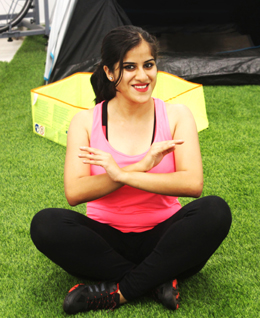 'Sharlaine' speaks: Sharlaine Sequeira's, life and mission now: "I always wanted to start something in fitness and motivate and inspire people. I knew that it was not only my need but a need of most women. Even though I love Zumba, I wanted to start something different and one day, by chance, I came across 'Bellyfit' I plunged into it seriously and completed training. Belly dancing is one of the oldest forms of dance, having its roots in all ancient cultures from the orient, the Eastern hemisphere. Probably the greatest misconception about 'Belly Dancing' is that it is intended to entertain men from a sexual standpoint, it actually has numerous benefits. 'Bellyfit', on the other hand, is a modern trademarked, standardized, Holistic Fitness System for women which is a workout designed by Alice Bracegirdle who is the CEO and Co-Founder of 'Bellyfit Enterprises'. Within 60 minutes the movements activate, heal and empower the uniqueness of the female body. A participant, a female, can be anywhere from round age 12 years to age 60 plus. Beyond that there is something called as 'Bellyfit Flow' for senior citizen women. "It's about being connected to who we are - strong, sexy and sacred, with or without flat abs! I have successfully conducted several demos so far and reached out to around one thousand women all around Mangaluru city and further on. Soon it will be taken to many more places."

So, here is your big break girls and ladies.....our own Mangalorean pioneer expert and hero is committed to set you on a great path to health, wellness and beauty - 'Bellyfit' is the key. So, no more waiting wherever you may be!
NOTE: Regarding workshops or collaboration, please contact Ms.Sharlaine Sequeira @ +91 8197982183