CME on 'High Risk Obstetrics' held in KSHEMA
Mangalore Today News Network
Mangaluru, March 7, 2020: The Department of Obstetrics and Gynaecology of K.S. Hegde Medical Academy organised a CME on 'High Risk Obstetrics' on Saturday, 7th March 2020. The inauguration programme was presided over by vice-chancellor Dr. Satheesh Kumar Bhandary, Dr. J. P. Shetty, and MOGS president Dr. Vatsala Kamath.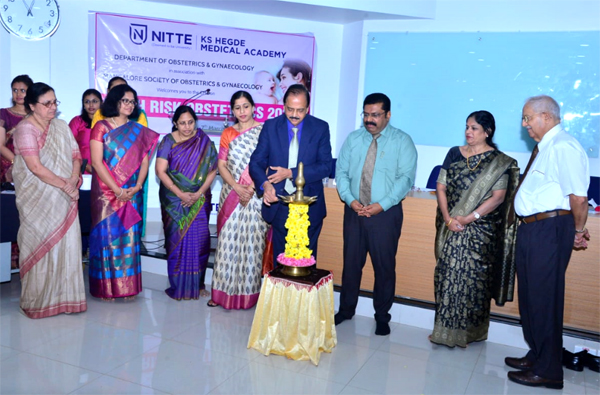 Topics such as liver diseases, thrombocytopenia in pregnancy were discussed. Dr Prashant B, haematologist KMC, Dr Chandrashekar Sorake, Gastroenterologist from KSHEMA, Dr Raghavendra Nayak, Nephrologist from A. J. Institute were the resource persons.

Dr. Tarakeshwari S., medical director and Head, Fernandez Hospital spoke on various topics in High Risk Obstetrics. Dr. Shrimathy Raman from Rangadore Hospital Bangalore spoke on Fetal growth restriction.

Delegates from various colleges attended the program.