Yettinahole project unscientific, results negative, Madhyastha talk
Mangalore Today News Network
Mangaluru, Nov 18, 2016: Dr. Madhyastha delivered a special talk on 'Ecology of Yettinahole: The story of a controversial river diversion project', organised by the Centre for Gandhian and Peace Studies, Manipal University, in association with Adelphi, Berlin.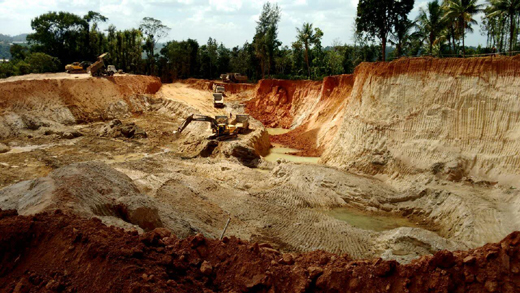 Reports state that environmental biologist N.A. Madhyastha said on Nov 17, Thursday that the Yettinahole project, also called as the Netravati River Diversion Project, is unscientific and, if implemented, would leave lasting damage on the fragile flora and fauna of the region.

The project is aimed at providing water from Yettinahole (Netravati) to the parched districts of south Karnataka. He said what happens to the Western Ghats would have an impact on Yettinahole, and vice-versa. "A river recharges the underground aqueduct, tanks and wells. It provides a habitat to lesser-known species and aquatic animals," he said.

Yettinahole region is home to a large number of plants, mammals, birds, frogs, butterflies, fish and snails. The Lion-Tailed Macaque, which was an endangered species, is seen here. "In fact, the Yettinahole region is most eco-sensitive and needs to be protected," Dr. Madhyastha said.

The Yettinahole project envisages the construction of eight dams and its impact on the flora and fauna is bound to be negative, he said. The proposed Devarayanadurga reservoir could submerge 1,200 hectares of land, of which 50 per cent are forest land and two villages.

Data not correct : He said the way the project was envisaged presently, no water would reach Kolar. The only way the government can get some water to Kolar is by pumping more from Netravati river. "This project is based on false statistics and assumptions," Dr. Madhyastha opined.

He added that the project will even impact the water flow in Kumaradhara river. The construction would affect the elephant corridor in the region, which should not be disturbed. Already, there have been instances of man-elephant conflict at Alur in Sakleshpur. Change in the quality of habitat would push lesser-known animals to extinction, he said.

Since there will be less water in the Netravati because of the project, wells and ponds are bound to dry up in Dakshina Kannada region. It will bring down agricultural production, and stagnation of water could lead to a spurt in mosquito-borne diseases in the region, he said.

Instead of spending Rs. 13,000 crore on the project, whose success is doubtful, the government should not disturb Yettinahole, he said. "Yettinahole, in its present splendid form, is invaluable. It is better to go in for small eco-friendly projects," Dr. Madhyastha said.

Varadesh Hiregange, director of the Centre for Gandhian and Peace Studies, was present.

Write Comment
|

E-Mail
|
Facebook
|

Twitter
|

Print