Workshop on Basic Confocal Microscopy techniques at Aloysius College, March 23
Mangalore Today News Network
Mangaluru, Mar 20,2017: As per a media release received from the department of Post-graduate Studies and Research in Biotechnology, St. AloysiusCollege (Autonomous), it is organising a one day workshop on Basic Confocal Microscopy techniques. The workshop is scheduled to be held on Thursday, March 23, 2017 from 9.15 a.m..Venue: Loyola Centre for Research and Innovation (LCRI) of St Aloysius College (Autonomous), Mangaluru.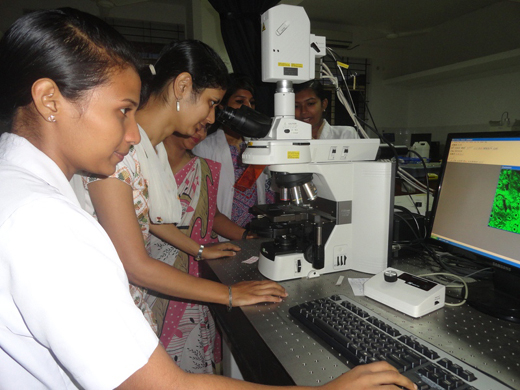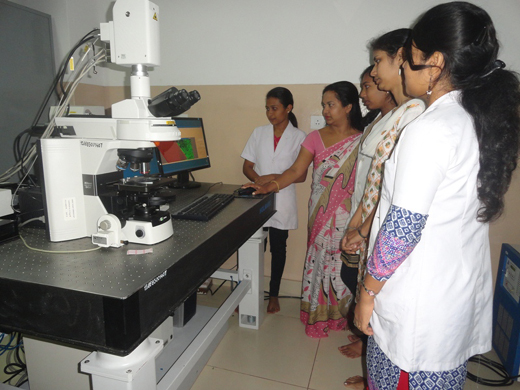 The confocal microscopy workshop will lay bare the basic principle of confocal microscopy including image acquisition and processing. The expected participants are academicians, scientists and research scholars in the region who are interested in using a confocal microscope for research purposes.

Interested participants may contact the organisers of the workshop Dr.Jiji George, jijiplathottam@gmail.com, Mob. No. 7760231210; or Sreejesh P C, Mob. No. 9946546888, pc.sreejesh@gmail.com/ and register their names at the earliest at nominal fees.



Confocal microscopy

Confocal microscopy provides a significant improvement over conventional widefield optical microscopy imaging, including the ability to control the depth of field, elimination of background information and the capability to collect serial optical sections from thick specimens to reconstruct the 3-D image of a specimen, improved immunofluorescence studies, observation of subcellular organelles, etc.Confocal microscopy is performed on tissue sections, on fixed cultured cells or even with living cells containing an appropriate fluorescence label.

Biotech facility at St Aloysius College The Department is equipped with a Confocal Microscope, Nikon Eclipse 80i (costing Rs one crore) donated by Monsanto India Limited. This facility helpsto advance cutting-edge research, expanding training opportunities for students, and building the infrastructure that is critical to a thriving scientific community. St. Aloysius College ventured into the field of Biotechnology as the first college in Dakshina Kannada District to start an undergraduate course in the year 2001 and the post graduate course in the year 2002. The Department of Biotechnology (DBT), Ministry of Science and Technology, Government of India, New Delhi, has conferred the College, with the prestigious "Star Status". The College is one among only 17 colleges in India to get this status. This is the highest award given by DBT to any college that has shown outstanding progress.

The post graduate department of Biotechnology is a recognised centre for research in Biotechnology for the Ph D program under Mangalore University. It has a strong research base with 6 Ph.Ds on the staff. Members of the faculty have a number of completed/ongoing major and minor research projects sponsored by UGC, DBT, DST, VGST and other funding agencies and various publications in national and international journals. The department was chosen by the Department of IT, BT and S&T, Government of Karnataka to offer the "Biotechnology Finishing School" (BTFS) as one of the twelve institutions in Karnataka.BTFS was a unique initiative of Government of Karnataka supported by DBT and has enhanced placement opportunities in Biotech sector. The department is also under the evaluation process of starting a new venture in Biotechnology Skill Enhancement Programme (BiSEP), supported by Karnataka Biotechnology and Information Technology Services (KBITS) Government of Karnataka. This is a good learning opportunity for concerned students here.

Write Comment
|

E-Mail
|
Facebook
|

Twitter
|

Print