Women can head a Parish as per church law, says Cardinal Gracias
Mangalore Today News Network
Rome, Oct 30 2019: Yes, are not permitted and ordained to hear confession, celebrate Mass, or administer other sacraments.....like confirmation, "she can do practically everything else, women can even be in charge/head of a parish according to Church law." Catholic bishops are not at all utilizing enough Church law to enlarge the role of women in decision making capacities, Cardinal Oswald Gracias of Mumbai stated.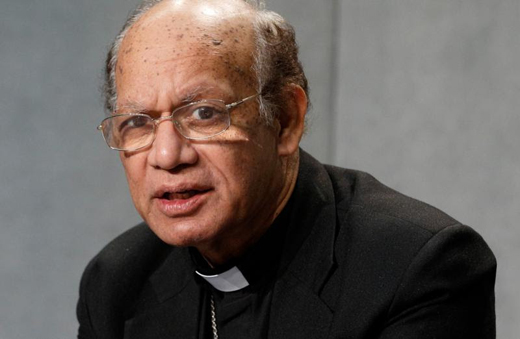 In addition to being the archbishop of Mumbai, Cardinal Gracias serves on Pope Francis's Council of Cardinal Advisers.

The cardinal's remarks came during a press briefing as the Synod of Bishops on the Amazon nears its final conclusion this week, where the role of women in the Church has been a repeated theme as the Church considers how to better respond to the pastoral needs....

"We must use all of this," Cardinal Gracias added, noting that Pope Francis "very [much] wants decentralization," and for bishops to enact changes where they can already do so without the permission of the Holy See.

The role of women in the Church dominated much of the press conference with several of the other representatives from the Amazon speaking for the need for concrete and tangible action, while steering clear of addressing the question of women's ordination to the diaconate, which is anticipated to be addressed in some form in the Synod's final document.

Bishop Ricardo Ernesto Centellas Guzmán of Potosí, Bolivia, who heads the country's bishops' conference, also called for a change in "mindset" when it comes to women in the Church. "We all have to change our mentality to make sure participation of women becomes authentic and that is equitable and fair," he said.

At present, he said the role of women who are involved in decision-making power is "very low," adding that in some places it is "almost invisible."

"Things must change by starting with the smaller things," he said, noting that work in the parish level and local communities is the place to start. He specifically called out pastoral councils that only give women consultation status, without any real decision making abilities.

Inculturation, said Cardinal Gracias, "flows from the Incarnation. " Historically, he said when discussion of inculturation has been raised, the focus has been on questions of liturgy, which he deemed to be a "mistake" in its singular scope. He argued for the need for greater consideration of question of inculturation when it comes to priestly formation, seminaries, and their staffs. The Synod of Bishops on the Amazon has just concluded.

Write Comment
|

E-Mail
|
Facebook
|

Twitter
|

Print