Will Vijay Mallya, the King of good times be back again?
By C. H. Unnikrishnan
The king of good times has lost one battle too many, but it appears that the war is not over yet. Does he still stand a chance?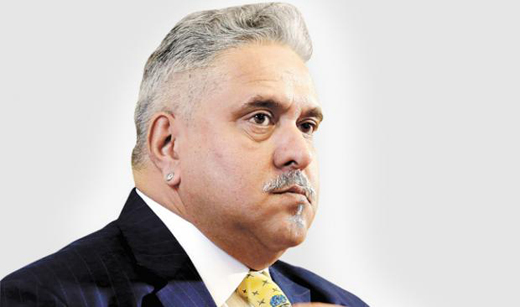 "My father was very clear; I had to have an ordinary upbringing. I was put to work as a lowly paid trainee after college. I didn't like it then, but it was probably the best thing for me," said the flamboyant business czar Vijay Mallya in an earlier interview with the writer. But, a "simple" birthday gift (India's most luxurious airline) from him to son Siddharth after college, cost Mallya his entire fortune.

It has been a downward journey for Mallya ever since Kingfisher Airlines stopped normal operations in October 2012. Mounting debt and loan defaults on account of the grounded airline have spilt over to his other companies. As a consequence, he has been losing control of most of his business operations in liquor and other sectors that he had built over decades.

The liquor baron has already lost his flagship company, United Spirits, to rival Diageo, while his position in the hugely profitable beer operations, United Breweries (UB), is under a cloud as a substantial portion of his stake is pledged with lenders. The foreign partner, Heineken is, however, quickly consolidating its majority stake to take ownership control. Meanwhile, Mallya's main investment vehicle and umbrella entity UB Holdings is under fire from regulators for financial irregularities.

Trouble is pouring down on Mallya in bucketfuls. The UB Group, which promoted Mangalore Chemicals and Fertilizers, has now become a minority shareholder in the company after Kolkata-based Zuari Group bought an additional 36.56 per cent stake taking its total shareholding to 53.3 per cent, forcing him to relinquish his directorship and the post of chairman. Tagged 'wilful defaulter' by banks, Mallya's chairmanship on the boards of two other companies — Sanofi India and Bayer Corp Sciences — is also under watch as investigations into financial irregularities in United Spirits and UB Holdings are pending

THE GREAT FALL
Vijay Mallya may have started small, but he made it big like no other, before the downfall began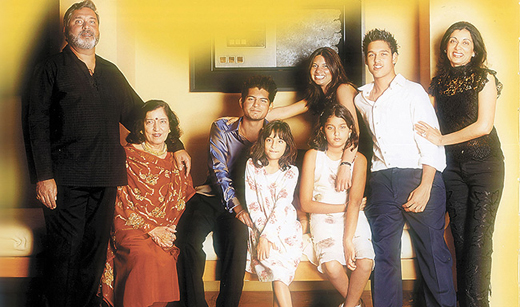 Can the once king of good times weather this storm or will the curtain come down on the flashy businessman? Mallya loyalists say his strong grip over the complex local industry and trade cannot be ignored, and that he still has a lot left in him. On the other hand, independent analysts and investors in his companies feel he is headed into the horizon.

"Our critics have been talking about Mallya's exit for the last several years. But it is evident from the growth we have achieved in the market over the years that they were wrong," says Ravi Nedungadi, group president and chief financial officer of UB Holdings.

"Meanwhile, many of the new players, especially foreign firms including Diageo, have come and gone in the domestic market in the past with no success," he adds.

A senior analyst with a foreign brokerage counters Nedungadi. "The Mallya phase of India's liquor industry is changing fast; the plans set in motion by the new players are solid in nature and good for the sector. This is evident from the substantial growth in the shares of United Sprits after Diageo took over," says the sector analyst, who didn't want to be identified due to Sebi norms restricting analyst comment on specific stocks.

Back To The Wall
Mallya's business mistakes are still haunting him. In the latest setback to Mallya, the Supreme Court slapped a Rs 10 lakh fine on him for filing multiple "frivolous" challenges in the last few months. The latest order by the court, in early July, also dismissed an appeal filed by Mallya, thus clearing the way for the Enforcement Directorate to press charges against him in a 1999 foreign exchange violation case. Mallya allegedly paid $200,000 in 1995 to London-based Benetton Formula for promoting his beer brand Kingfisher at the Formula One World Championship in London and other European countries by displaying its logo.

The Supreme Court salvo came immediately after United Spirits announced its decision to fully exit United Breweries by offering its 4 per cent stake to Heineken. -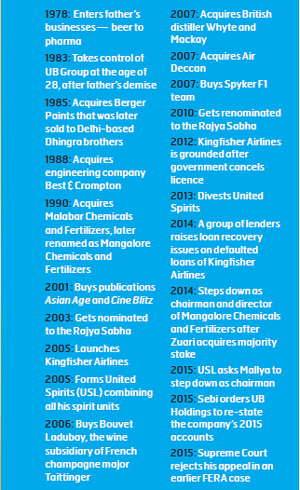 Earlier in May, United Sprits asked Mallya, still the company chairman, to step down after the new Diageo-led management unearthed several irregular financial transactions including unauthorised loans to UB Group companies through an internal investigation in 2014.

While Mallya has resisted the move citing contractual obligations on the part of United Spirits to retain him as chairman, the company has now sought a shareholders' meeting to oust him from the position.

Making things worse for the embattled Mallya, the market regulator Securities and Exchange Board of India (Sebi) has asked his group holding company UB Holdings to restate its accounts for financial years 2012-13 and 2013-14 to address issues flagged by auditors. This includes the demand to take on its books the Rs 7,000-crore or more of losses suffered on account of the airline business. Mallya has, however, managed to secure an interim stay from the Securities Appellate Tribunal (SAT). But that's just one case; investigation on several suspicious financial transactions flagged by Diageo and Sebi, ordered by ministry of corporate affairs are pending.


Legal Pressure Mounts
Default on loan payments has forced many banks to resort to legal offensives to reclaim their funds. Some have declared Mallya a 'wilful defaulter'.

The 2014 annual report of UB Holdings states that the lenders of the airline have demanded their dues amounting to Rs 6,493.29 crore in addition to interest and other dues since June 2013. It also discloses that the lenders have moved the debt recovery tribunal (DRT) for recovery of these dues. The interim application filed by the company before the DRT, seeking to counter these claims on the ground of jurisdiction, was dismissed by the tribunal in November. Further, a writ petition against the DRT dismissal order filed by the company was also rejected by the Karnataka High Court in February, this year. Meanwhile, in a parallel challenge, the company has filed an appeal before the debt recovery appellate tribunal (DRAT) challenging the DRT dismissal order. The appeal is pending.

The UB Holdings annual report also reveals that three lenders — United Bank of India, Oriental Bank of Commerce and Corporation Bank — who had extended pre-delivery payment loans to Kingfisher Airlines for purchase of aircrafts, and became beneficiaries of corporate guarantees of the company, have filed proceedings before the DRT for recovery of total dues of Rs 192.51 crore.

UB Holdings, which stood as a guarantor for the airline as it took about Rs 150 crore from these banks to purchase some 30 aircraft, refused to pay after the loan default by the airline. So the banks are currently in the process of identifying UB Holding as a 'wilful defaulter' too.

The airline lenders have sent a notice under the Securitisation and Reconstruction of Financial Assets and Enforcement of Security Interest (SRFAESI) Act with respect to the company's property in Goa that was mortgaged against borrowings. This law empowers banks to recover their non-performing assets without the intervention of courts. But, UB Holdings has challenged it.

UB Holdings is currently contesting nine winding up petitions filed by creditors of Kingfisher Airlines before the high court of Karnataka, the report said. After a few alleged corporate guarantees on behalf of Kingfisher Airlines were invoked, certain beneficiaries of such guarantees including a consortium of banks have also filed petitions against UB Holdings.

Amid all this, much to everyone's surprise UB Holdings has reported a net profit of Rs 32 crore for the fiscal year ended 31 March 2015 compared to a net loss of Rs 1,393.6 crore in the previous fiscal year. This unexplained turnaround has surprised many among the investor community.

The auditors of UB Holdings have flagged issues in the company's books. "The company has investments in Kingfisher Airlines, whose net worth has fully eroded causing diminution in the carrying value of these investments. But no provision has been made in the accounts for such diminution," the auditors said in their qualifying statement in the 2014 annual report of UB Holdings.

The auditors have also flagged similar concerns about the absence of provisions in terms of risks associated with the lenders' move to invoke the guarantees issued for loans to the grounded airline and for the risks associated with the company with winding up petitions.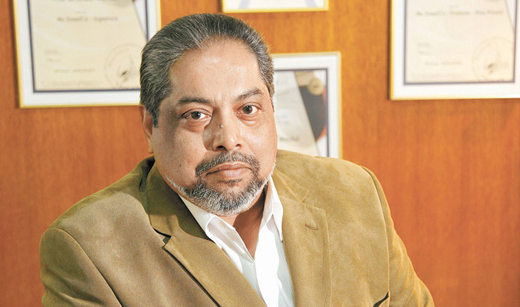 RAVI NEDUNGADI
Group President And Chief Financial Officer Of UB Group

Is the recent Sebi directive to UB Holdings to restate its accounts for the last few years on account of issues raised by auditors yet another legal crisis for the Group?
Sebi's order to restate UB Holdings accounts was based on certain qualifications made by the auditors. The information sought in those qualifications was not available to the company's board at that time. But subsequently, upon the availability of the information, the board had voluntarily made respective adjustments in the accounts and duly submitted to Sebi through a detailed presentation. Anyway, this order has been stayed by SAT now.

Isn't UB Holdings liable for defaulted loans of Kingfisher Airlines as the former was the guarantor for many of them?
UB Holdings, Vijay Mallya and another group company Kingfisher Finvest India have sought legal options to declare those corporate and personal guarantees void on the back of the impacted business scenario that led to the grounding of the Airline.

Was Kingfisher Airlines an ill-advised venture within the UB Group and does it regret the move now?
There's no doubt that Kingfisher Airlines was one of the most successful airlines that ever operated in the country. The venture was a well thought out one, and the group was convinced that this was one of the businesses it could focus on going forward, though there were risks involved. But the regulatory and economic environment then was not conducive to making it sustainable.

Can the contractual obligations on part of Diageo to keep Mallya as chairman of United Spirits be overruled by shareholders?
Diageo has the contractual obligation to do so and it should honour the same. Since it is the major shareholder at present the shareholder approval or disapproval can't be fair in this context. Anyway, one needs to wait and see what happens as the annual general meeting is away in September.

Will the 'wilful defaulter' tag, imposed by certain lenders on Vijay Mallya, cast a shadow on his chairmanship/directorship on several company boards including USL, Sanofi and Bayer CropSciences?
Only one lender has attempted declaring so and this attempt has been quashed by the Calcutta High Court.

Airline Fiasco
Kingfisher Airlines was launched with much pomp and panache. In its first listing on the country's main stock exchanges, it commanded a market value of over Rs 10,000 crore. Today, the company, suspended from trading after the grounding of the airline, is valued at Rs 104 crore.

The overall UB group market value has tanked by over half in the past one year. The suspension of the Kingfisher Airlines' stock from trading was due to the company's inability to prepare and publish financial results in time, which the firm attributed to lack of staff. The airline is yet to file its annual results for the 2013-14.

This February, a 17-bank consortium led by State Bank of India (SBI) took possession of Kingfisher House in Mumbai as part of its efforts to recover the Rs 6,800-crore loan they had granted to the long grounded airline.

On 7 July, the Diageo sold its stake in United Breweries for Rs 872 crore to Heineken, whose holding in United Breweries went up from about 38 per cent to 42.22 per cent, way ahead of 32 per cent held by Mallya and other UB group companies, thereby giving undisputed control to Heineken.

In public, Heineken is not crowing about it. "There is no change anticipated in the management and it will continue as it is," said United Breweries' former managing director Kalyan Ganguly in a telephonic interview just before his retirement on 1 August.

"This (the stake acquisition) does not materially change the ownership structure nor the nature of our collaboration. It is very much business as usual for all parties," a Heineken spokesperson said.

The Last Act
Mallya's empire is in its death throes. In United Breweries, the controlling stake is now with Heineken. Kingfisher Airlines is dead except for the huge overhang of debt. Mallya, under pressure to step down from United Spirits' top post, has quit Mangalore Chemicals and Fertilizers. That leaves his investment vehicle UB Holdings as the only major entity where he continues to play a significant role. But, with the latest salvo from Sebi bringing UB Holding under scrutiny, and making the company liable for the unpaid debts of Kingfisher Airlines, his position is vulnerable.

The problems are expected to mount further as several banks, including public sector lender SBI, are believed to have written to the boards of various UB Group firms that no further loans would be provided to them in the wake of defaults made by Mallya and his group companies.

According to Indian Banks' Association, a bankers' lobby, the loans availed by almost all UB Group companies indicate a complex web of transactions. A strategy of round-tripping of loan guarantees was adopted, where one entity was guarantor for the other, while the second took loans on the basis of guarantees given by a third entity from the group or by a promoter.

But foreign liquor majors, experts say, may keep Mallya with them for a while as the territory is unfamiliar to them and Mallya apparently still carries the brand image that Indian consumers can closely associate with their drinking. They would want to exploit his mastery on managing the complex structure of India's liquor market.

Kishore Chhabria, chairman of Allied Blenders and Distillers, still call Mallya a icon. "I am sure he will come out of the current crisis and he has come out of many such situations in the past," says Chhabria.

Partner Heineken too is happy with him. "We are very pleased with the business in India and the partnership with Mallya," said the Dutch brewer soon after it raised the stake in the Indian beer company.

"We still do not know what the real game is. May be Diageo wants to keep him with a rider; and the scheme of things that worked through its exit from United Breweries in favour of Heineken could be the beginning of another game," says the industry analyst.

By C. H. Unnikrishnan
-orginally posted on www.cdn.businessworld.in

Write Comment
|

E-Mail
|
Facebook
|

Twitter
|

Print