Will Aadhaar data with private persons be deleted? De-coding the SC verdict with Justice Hegde
Mangalore Today News Network
New Delhi, Sep 26: The Aadhaar verdict is out and by a 4:1 majority the Supreme Court has held it as constitutional. There were however several riders, the major one being with regard to private companies such as cellular firms and banks collecting Aadhaar details in order to avail their services.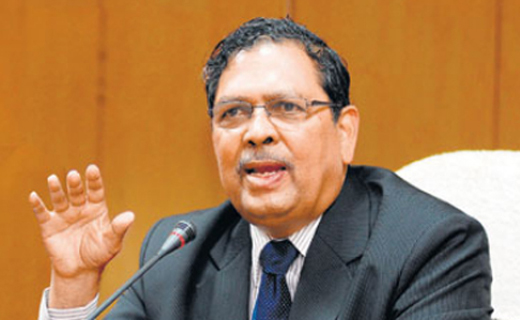 The majority however struck down Section 57 of the Aadhaar Act, which had allowed private firms to collect Aadhaar data. The confusion however is what happens to the data that is already out there in the system. Millions of people have already linked their Aadhaar details with mobile companies, Amazon pay, Paytm, banks among other services.

OneIndia spoke with retired Supreme Court judge, Justice Santhosh Hegde, who helped us decode various aspects of the judgment. On the issue relating to data already present in the eco-system, the majority on the Bench were silent on the next course of action.

However Justice D Y Chandrachud, who gave a dissenting view said that seeding mobile phones with Aadhaar posed a grave danger to individual liberty. He instructed that telecom operators should delete all data that they have collected from the users.
Does a minority view matter?

Justice Hegde says that in this case the directive by Justice Chandrachud can become the law of the land. " I say this because the other four judges on the Bench have not gone into the aspect relating to data deletion. Considering the the majority has not gone into this aspect specifically, it has to be interpreted as a judgment of the court."

Further this point has arisen from the main petitions. The foundation of the fact is that it has arisen before the court. Hence it is not an addition into the judgment and hence in my view it would count, Justice Hegde also says. The main point is that it has arisen in the matter and the other four judges have not gone into it, he further adds.

A person aggrieved with the fact that his or her data is still in the system could seek a clarification from the court on this. Even if someone were to go to court seeking a directive for his or her data to be deleted, then this point made by Justice Chandrachud could be cited.

The long and short of the matter is that the other judges have not discussed it and hence it becomes a judgment of the court. It cannot be negated just because it is a minority view, Justice Hegde further adds.

On the judgment per se, I would say that they have done something good. The constitutional validity of Aadhaar has been upheld. On the point that no private person can seek Aadhaar data, I think the people will find some relief in this, Justice Hegde also adds.
Courtesy: Yahoo.com


Write Comment
|

E-Mail
|
Facebook
|

Twitter
|

Print