White Doves in city reunites 387th inmate with family in Krishna dist of Andhra, July 28
Mangalore Today News Network
Mangaluru, July 29, 2019: The founder mentor of 'White Doves' the NGO in the city, Corrine Rasquinha, announced July 28, Sunday that they have been successful in reuniting their 387th inmate, Sivaleela alias Kusuma with family in Marripalem, Krishna district of Andhra Pradesh, after 10 years.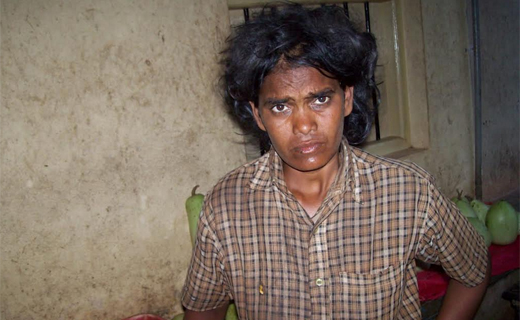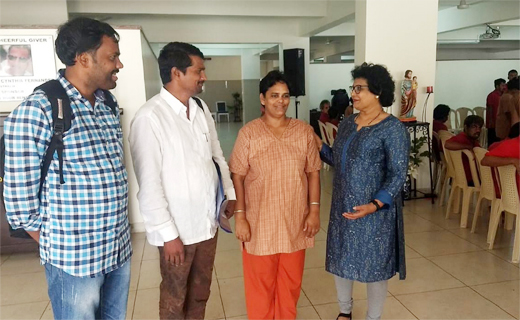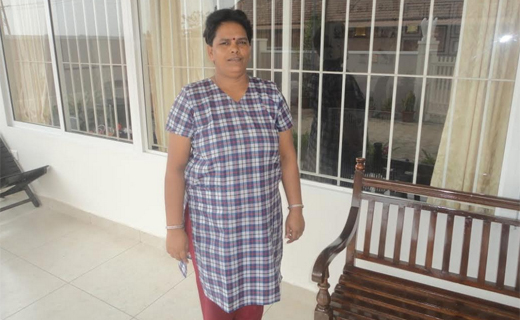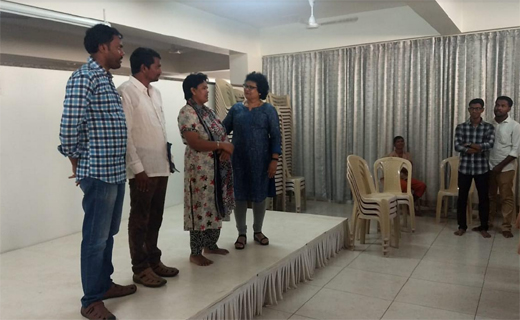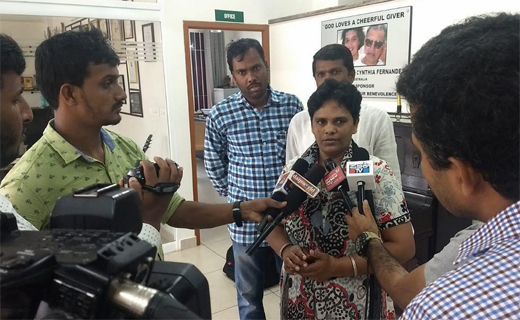 The woman was found by the Pandeshwar police roaming with the attire of a man in 2009, she was 21 then. She was dressed in a lungi and dirty shirt with her hair in a mess. Mentally unsound and raving , she was bathed and cleaned, then admitted to KMC hospital Attavar as she needed immediate medical care. She recovered quite well but was silent and depressed. She said her name was 'Kusuma'.


It was only about three weeks back after a case (386th) was reunited at the NGO, it may have jogged her memory. She expressed a desire to go home, She could not recall much, she told the mentor of White Doves Corrine Rasquinha and requested to be sent home. The manager of white doves Jerald Fernandes' has a special aptitude of finding the homes and families of the Destitute in white doves said Corrine Rasquinha. On revealing her native place in Andhra Pradesh Jerald Fernandes' wasted no time in searching in Google, in Krishna district and contacted the the concerned police station. White Doves said that they appreciate the police officials for their initiative and concern in doing their best to track down information. The inmate had regained much of her normal self that she provided a clue that all in her place knew her as 'Sivaleela' and not as 'Kusuma'.

Police Inspector of Nagayalanka, contacted the village head who in turn contacted Gudivaka Seshubabu who is the village Revenue officer of Avanigadda Taluk in Krishna District. He was the cousin brother of 'Kusuma'. Seshababu, explained that Sivaleela had lost her parents 15 years back. After which she shouldered all the burden of educating her younger sister, marrying them and looking after the fields; the area is a prime agricultural belt along river Krishna. They are four siblings all girls, in the process Sivaleela lost her health.

Founder of White doves Corrine Rasquinha, on July 28, Sunday said her cousin brothers arrived at white doves with great joy to take back their cousin sister. Their joy knew no bounds to see Sivaleela looking healthy, happy and in right state of mind.

Corrine Rasquinha. White Doves said that three more potential cases are on the waiting list to be reunited. One of UP another to Uttarakhand and another to Maharashtra as the identification process is now well progressed and their family members are expected soon.

Write Comment
|

E-Mail
|
Facebook
|

Twitter
|

Print