What is court's issue with man having 4 wives, as SC turns lens on Polygamy, Nikah Halala
Mangalore Today News Network
New Delhi Mar 27, 2018 : The All India Muslim Personal Law Board (AIMPLB) is soon going to file an intervening application in the Supreme Court contending that Nikah Halala and polygamy are a part of Muslim Personal Law which should not be tampered with, and that "the portrayal by the petitioners is biased".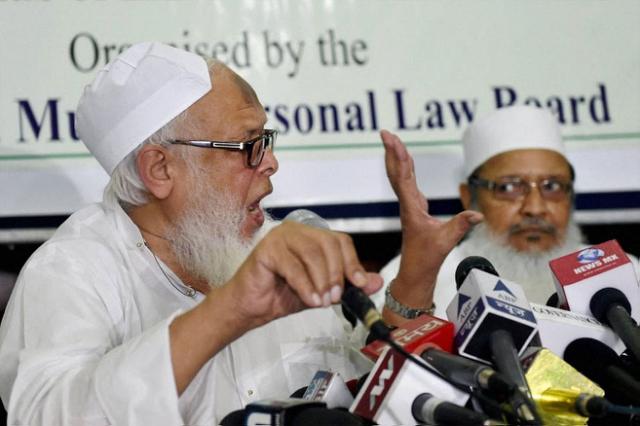 AIMPLB general secretary Maulana Wali Rahmani told News18 that not only will board argue for non-interference by the court in the practices of Nikah Halala and polygamy but also question that why live-in relationships have been accorded legality.

"Live-in relationships have been accorded legality, then why does this sudden meddling in the practice of polygamy which is non-existent. Till now I have not seen a single man with four wives. There is not a single case of polygamy among Muslims in India," said Rahmani.

Rahmani said one of the top choices of the board to argue the case in the apex court would be Dr Raju Ramachandran.

Senior Advocate Ramachandran had appeared on behalf of Jamat-Ulema-i-Hind in the triple talaq case last year and had contended that "every party has the right in law to opt out of personal law".

Discussing the contents of the soon-to-be-filed petition, Rahmani discussed three major points to be invoked by them.

"First, the way Halala has been presented in the court is not in accordance with Shariat. This is a thought developed on the basis of media reports, which has no relation to the reality. Second, we agree that marriage to four women is allowed in Islam and has Quranic sanction, but there are certain conditions which need to be adhered to for polygamy which the courts needs to be aware of and last, when court considers a live-in relationship as a legal relationship where a man can even have 12 partners then why the court does has a problem with a man having four wives?" said Rahmani.

The Supreme Court on Monday agreed to examine the constitutional validity of the prevalent practices of polygamy and 'Nikah Halala' among Muslims and sought responses from the Centre and the Law Commission.

A bench headed by Chief Justice Dipak Misra considered the submission that the previous five-judge constitution bench, in its 2017 verdict, had kept open the issue of polygamy and 'Nikah Halala' while quashing triple talaq.

A batch of petitions was recently filed in the court praying for the practices of Nikah Halala and polygamy to be quashed as they were unconstitutional and violative of human rights. The first of three petitions were filed by BJP Leader Ashwini Upadhyay.

Nikah Halala is a condition mandating 'Halal' marriages for Muslims. It means that once a couple sever matrimonial ties through the pronouncement of Talaq, they cannot resume a relationship of husband and wife by marrying each other again unless the wife has been married and divorced from someone else.

Petitioners have contended that such practices like Nikah Halala, temporary marriages like Nikah Mutah and Misyar and polygamy needed to be struck down as violation of Article 14, 15 and 21 of the Constitution.

Rahmani has argued that polygamy as a practice was "non-existent" among Muslims and that this petition was a complete "BJP-RSS agenda."

"The petitioners are portraying the concept of Nikah Halala in a way which is non-existent in Islam. In this diverse society, you can find innumerable examples where a husband is around 60 years old and the wife is in her twenties or thirties and main reason behind such alliances are poverty," said Rahmani.

However, AIMPLB member, Islamic scholar and Imam-e-Eidgah Maulana Khalid Rasheed Firangi Mahali, supported the contention of the petitioners that such rackets where women are used for marriages and quick divorce in the name of Halala is nothing but "rape" but clarified that this "was not the Islamic practice".
courtesy:Yahoo

Write Comment
|

E-Mail
|
Facebook
|

Twitter
|

Print