What happens if you don't link your Aadhaar with LIC by December 31?
mangaloretoday News Network
New Delhi, Dec 01, 2017 : It has now become mandatory to link your insurance policies with Aadhaar, and the deadline to do so is December 31, 2017. The move has been welcomed by the insurers as it will reduce fraudulent claims and increase the speed of settlement. But the only problem is deadline. With less than two months to go many are wondering how to meet the deadline and what will happen if one fails to link the policy with the Aadhaar number?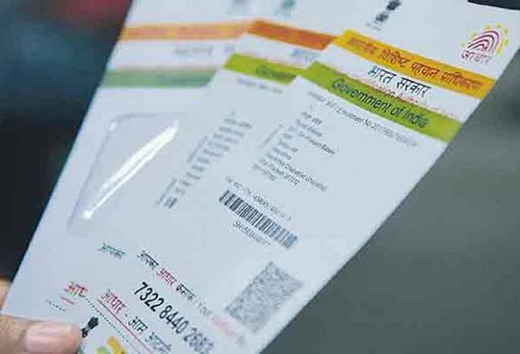 According to guidelines being given to insurance companies it is most likely that the policy will continue, provided one collects KYC documents at the renewal stage.

However, things could go problematic, especially in case of health insurance policies, if any claim is made during the period as insurers have been asked to pay claims subject to collection of KYC documents (Aadhaar and PAN), irrespective of the value of the claim.

The industry has been trying to seek exemption, but until then the new rules have to be followed. It is, therefore, important to link your insurance policies with Aadhaar in order to avoid unnecessary hassles at the time of making claims.

The announcement stands applicable for both life and general insurance policies. The latter includes insurance policies like health, motor, travel and home. Only retail policies have to comply with KYC requirement. Group business as of now not to be considered.

In the announcement, the IRDA referred to Central government's gazette notification dated Ist June, 2017, wherein it notified the Prevention of Money-laundering (Maintenance of Records) Second Amendment Rules, 2017 and made Aadhaar and PAN/Form 60 mandatory for availing financial services including insurance and also for linking the existing policies with the same.

In October, the Reserve Bank of India had clarified a reply made by it in response to a RTI query regarding Aadhaar linking with bank accounts.

In a press release it said, "The Reserve Bank clarifies that, in applicable cases, linkage of Aadhaar number to bank account is mandatory under the Prevention of Money-laundering (Maintenance of Records) Second Amendment Rules, 2017 published in the Official Gazette on June 1, 2017. These Rules have statutory force and, as such, banks have to implement them without awaiting further instructions.



courtesy: Yahoo

Write Comment
|

E-Mail
|
Facebook
|

Twitter
|

Print