Week 26 : "Shramadan, Swacchata Abhiyan" by RKM at Bokkapatna
Mangalore Today News Network
Mangaluru, June 03 2019: It was the 26 week of Shramadan for Ramakrishna Mission (RKM) Swacchata Abhiyan's 5 th phase, around Bokkapatna, June 2, Sunday.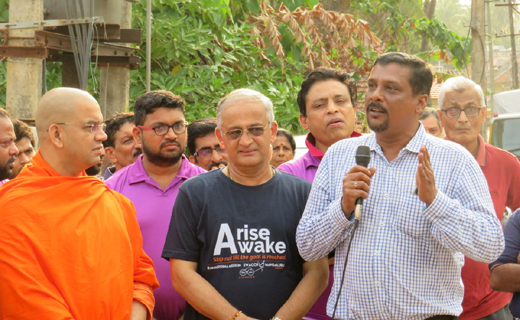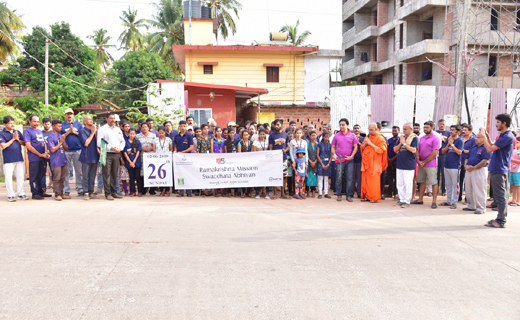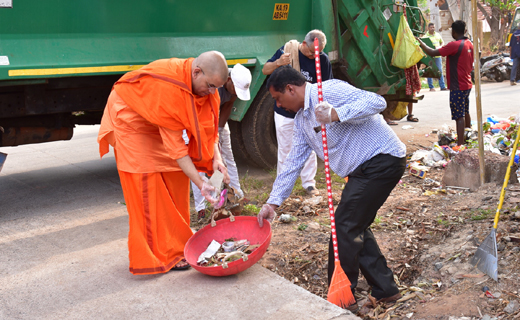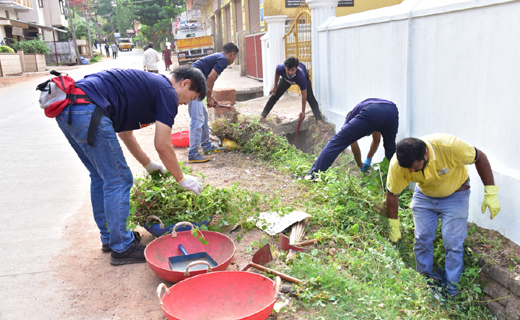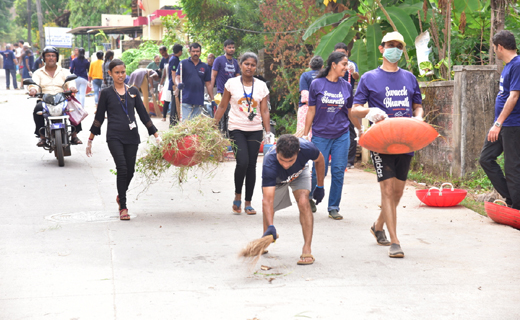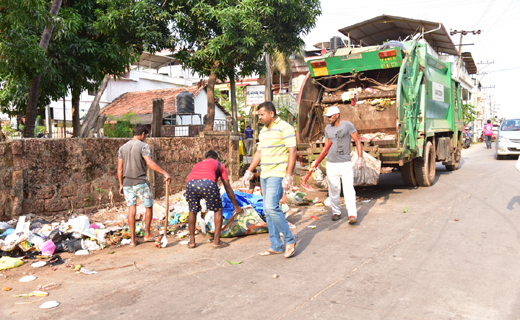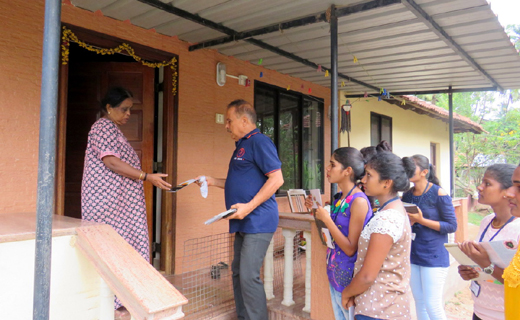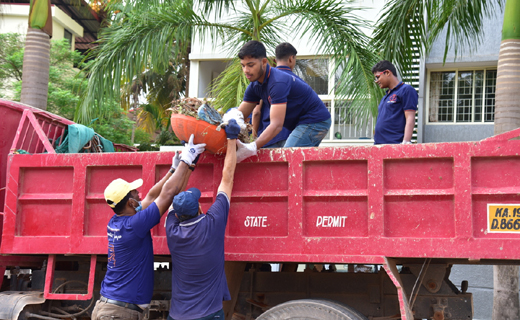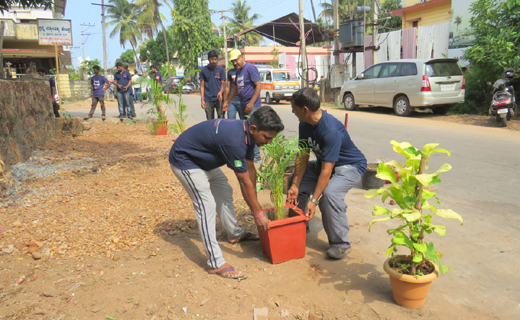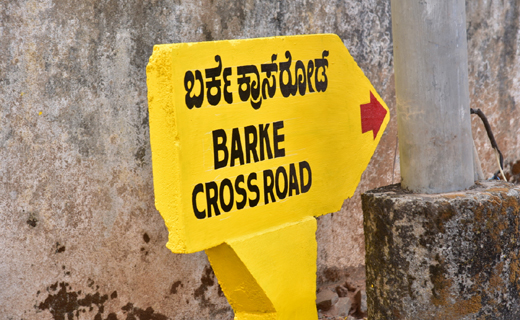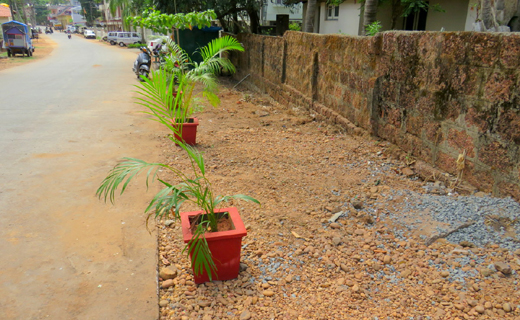 The day's shramadan was enthusiastically jointly flagged off by Sri Diwakar K, Former Mayor of Mangalore City Corporation and Social Activist, Rohan Siri near Spandana General Hospital at Bokkapatna. On this occasion, Swami Ekagamyanandaji, Capt. Ganesh Karnik, Masa Hiro, Prof. Satish Bhat, Naveen Devadiga Barke, John Kennedy, Shobha Shetty, Lathamani Rai, Mahesh Kumar, Ranjitha Ganesh Kudroli, Jagan Kodikal, Saritha Shetty, Sowraj Mangalore and other volunteers participated.

Speaking on the occasion, Sri Diwakar K Said, "There should be no compromise when it comes to cleanliness. It should be given priority. In case public places are not clean, citizens should bring it to the notice of the authorities without delay. Tolerance in such issues should not become a weakness. If today, streets of Mangalore are getting cleaner its solely due to efforts of Ramakrishna Mission (RKM).
People of respective localities should take up the responsibility of maintaining their areas cleaner. Then only such shramadans become meaningful and successful."

Cleanliness: Volunteers took up cleanliness under the guidance of Umanath Kotekar on Mannagudda-Bokkapatna road. Madhuchandra Adyanthaya, Mohan Kottari and senior volunteers cleared the drains removing mud/stones and other debris for proper flow of water in the ensuing rainy season. Students of City Nursing College under the guidance of Prameela cleaned the road and loaded the garbage into tippers. They also removed heaps of garbage from nearby areas. Karna of Sridevi Arts repainted two direction boards, Barke Cross Road and Bokkapatna.

Clearing 7 Black Spots: On several spots on Bokkapatna-Mannagudda road, people used to litter and there were several black spots. In spite of efforts by localites before, it was not possible to deter the public from littering there. Hence to set the matters right, volunteers of the Swacch Mangaluru Abhiyan identified 7 such spots on the road. Dilraj Alva, Satish Kenkanaje, Mehboob Khan, Aniruddha Nayak, Yogish Kayarthadka, Dhanush Shetty, Prakash S N and other volunteers cleared heaps of foul garbage and loaded into tippers. JCB was also used wherever necessary. The land was levelled and pots with flower plants have been placed in those spots to deter public from
littering again. Volunteers of the Abhiyan will keep an eye on those spots day in and out and stop people from throwing garbage there.

Awareness Campaign: Students of City Nursing College, Vanishree, Nireeksha, Swathi and other volunteers went from shop to shop in Bokkapatna main road and urged them to keep their place and surrounding areas clean. They also contacted houses in the area and requested them to give their garbage to Antony Waste Management vehicles and not to throw in public places. Suresh Shetty guided the volunteers. Kishor Kumar, Avinash Anchan, Nagesh Saripalla, Krishna G, Mukesh Alva, Himmat Singh and other volunteers actively participated in the Sharamadan. All volunteers were served breakfast after the completion of Abhiyan. MRPL is sponsoring these drives.

Reports by Swami Chidambarananda (Chief Convener).

Contact – 9448353162 - Swami Ekagamyananda, convener, Ramakrishna Mission Swacchata Abhiyan.

Write Comment
|

E-Mail
|
Facebook
|

Twitter
|

Print