Week 18 of 40, Shramadhan, Swacchata abhiyan by RK Mission in city
Mangalore Today News Network
Mangaluru, Mar 05, 2018: 18th week's drive of Ramakrishna Mission Swacchata Abhiyan was organized in Kavoor circle on 4th March 2018. Revered Dharmapalanatha Swamiji, head of Mangalore Branch of Sri Adichunchanagiri Mutt & Sri Harinath, former Mayor of Mangalore city corporation jointly flagged off the drive. On this occasion, Brahmachari Madhava Chaitanya of Chennai Ramakrishna Mission Students' Home, Br Shivakumar were present. Captain Ganesh Karnik, chief whip of opposition in Legislative council welcomed the guests and volunteers.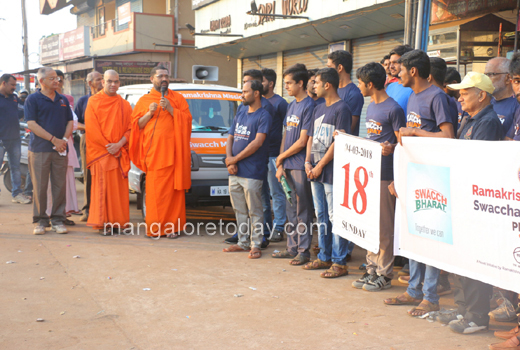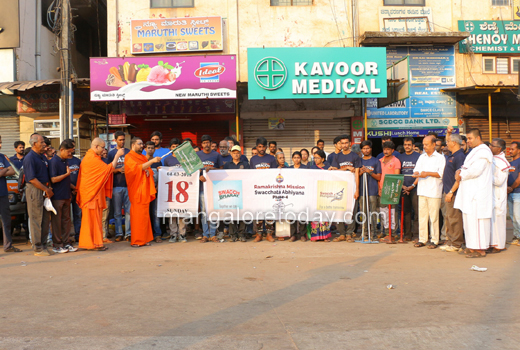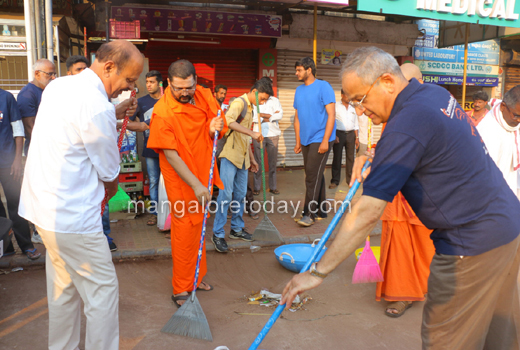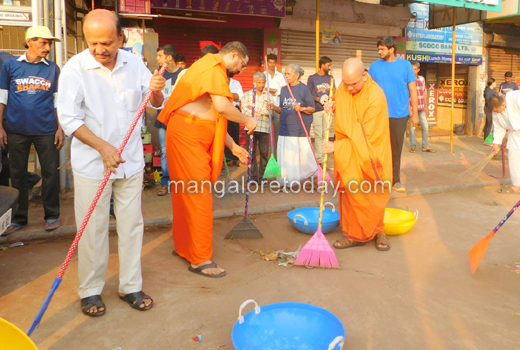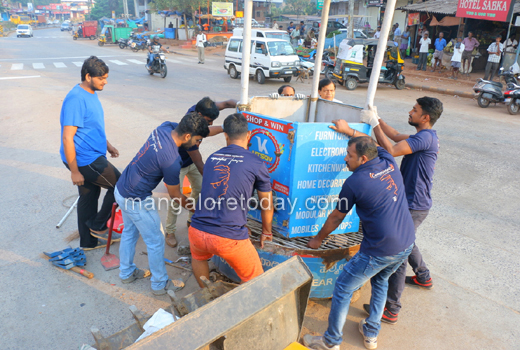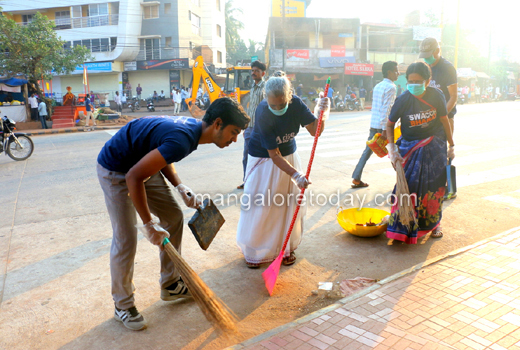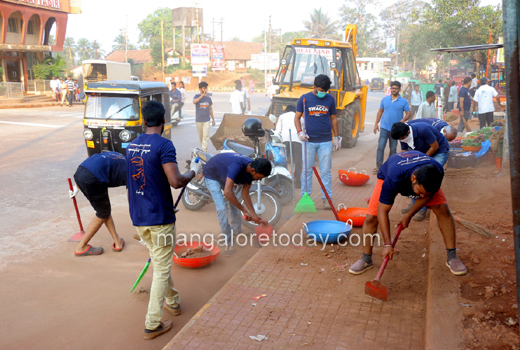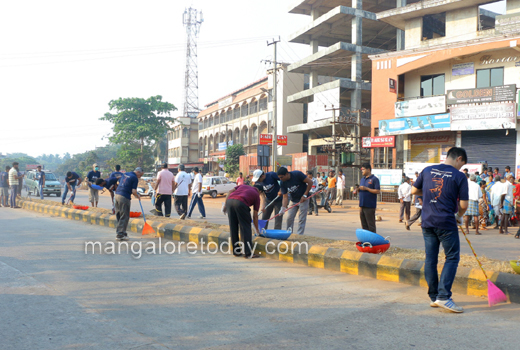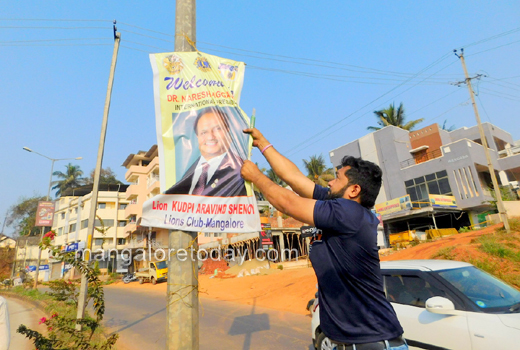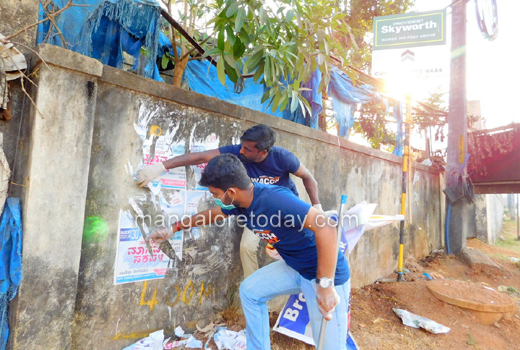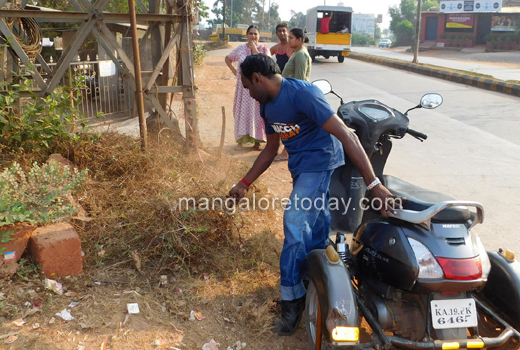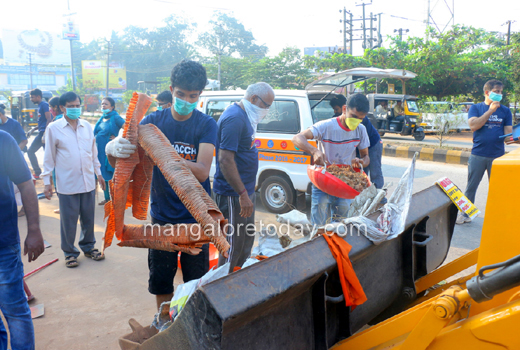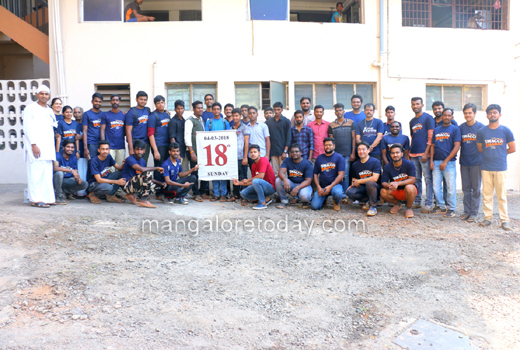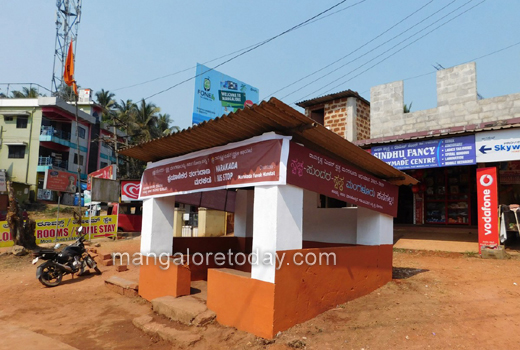 Speaking on this occasion Sri Dharmapalanatha Swamiji said, "Along with cleanliness inside and outside one's home, if a person can keep his mind too clean India will be cleanliest country very soon. Am glad that Ramakrishna Mission, Mangaluru is steering this movement in the right direction. Each and every individual should feel responsible for his home, country and surroundings and strive to keep it clean and then only Swacch Bharath Abhiyan can be effective. This requires constant awareness and I wish Ramakrishna Mission all success in this regard."


Kavoor: Volunteers under Sri Ramkumar Bekal & Sri Harish Achar cleaned the surroundings of Kavoor junction. They also cleaned the roads leading towards Bondel. Both sides of the road leading towards airport were cleaned off the weeds and overgrown grass and mud and garbage were removed from the roadsides. Cleanliness was carried out around the bus shelter and auto stand and the auto drivers were urged to keep their surroundings clean. Imtiyaz Shekh and volunteers removed the weeds from the road dividers and cleaned the area.


Marakada: Another team of volunteers under the guidance of Ashok Subbaiah carried out cleanliness around Marakada bus shelter. The bus stand was thoroughly cleaned with water and repainted. The worn out board was replaced with a new board with message of cleanliness. Overgrown grass and weeds around the bus stand were removed and the area was cleaned. Sri Krishna Prasad Shetty, Ganesh Prasad Shetty, Anand Adyar and other volunteers actively participated.


Door to Door Awareness Campaign: Students of SDPT First Grade college under the guidance of Sri Santosh Alva visited houses and shops door to door in Kavoor colony & Kavoor Katte area spreading the message of awareness and distributing awareness handbills. They urged the residents to keep their surroundings clean and segregate the garbage properly before disposal. Kodange Balakrishna Naik, Nallur Sachin Shetty, Ganesh Kavoor and others were also present.


Removal of flex banners: Thousands of banners and flex hoardings illegally put were ruining the beauty of the city on the airport road. Volunteers removed them as in the previous week and also removed the posters pasted on the compound walls.
Sudhakar Kavoor, Afzal, Nazeer Ahmed, Sachin Kavoor and many others participated in the drive. Sri Shubhoday Alva guided the volunteers.


108 Swaccata Manthana Programmes: To create awareness among the students about cleanliness, a special workbook "Swacchata Manthana" has been designed and workshops were conducted on this workbook in about 108 schools in which nearly 10750 students participated. Nearly 50 resource persons and teachers the programmes were conducted in the month of February under the guidance of Coordinator Sri Ranjan Bellarpady. Sri Santosh D'souza, Sri Arjun Pai, Sri Shreevatsa Neerchal, Smt. Veena S Pandith, Sri Shreyas Pandith and others participated as resource persons.

MRPL & Nitte Group of institutions are sponsoring the drive.
We have attached few snaps of the drive along with this report. We kindly request you to publish the report along with photos and participate in our humble initiative of Swacch Bharath Abhiyan.




Write Comment
|

E-Mail
|
Facebook
|

Twitter
|

Print