Week 16 'Shramadan, RK Mission Swacchata Abhiyan' March 24
Mangalore Today News Network
Mangaluru, Mar 25, 2019: Ramakrishna (RK) Mission Swacchata Abhiyan's 16 th Shramadan of 5 th phase was carried out in Pentland Pet area in between Mannagudda and Urwa market on March 24, Sunday.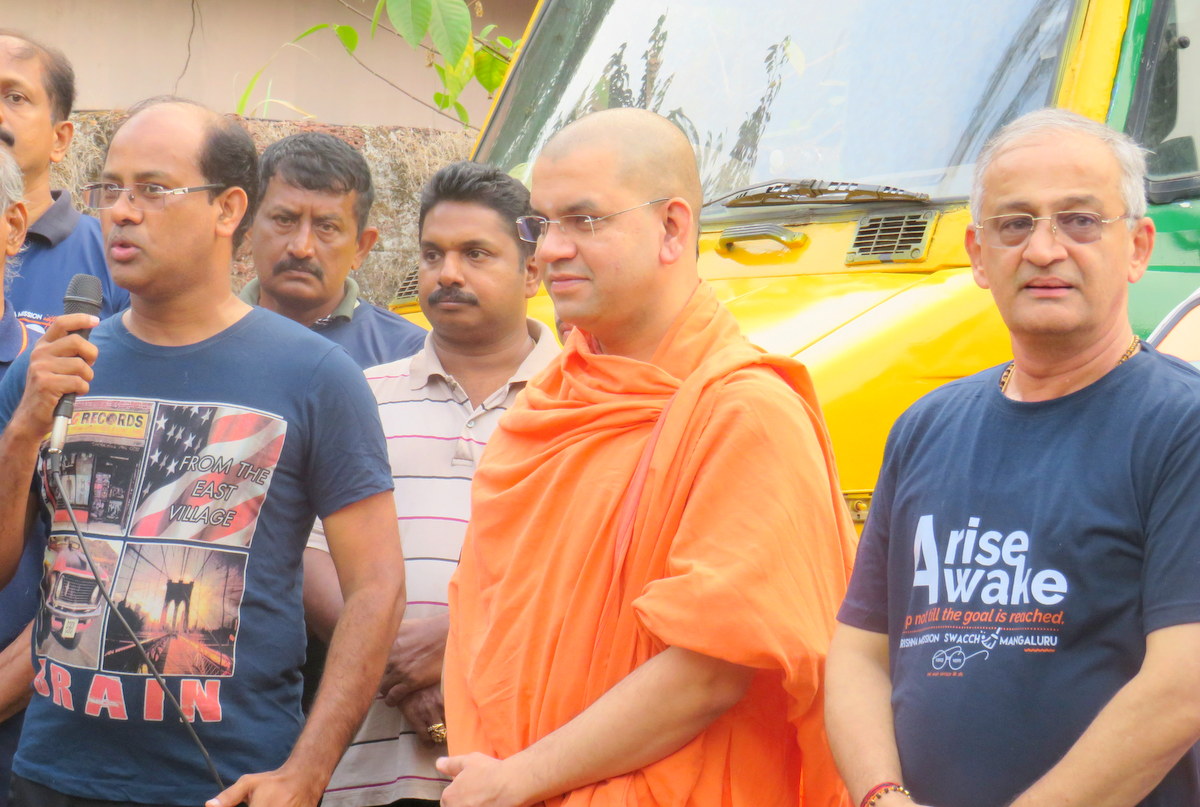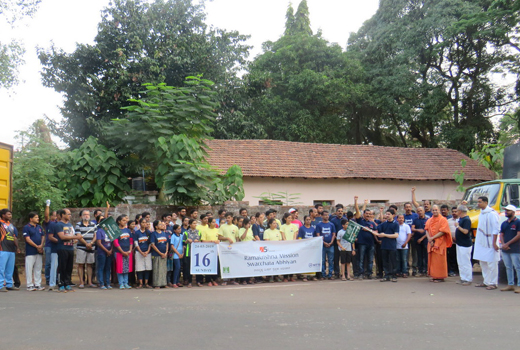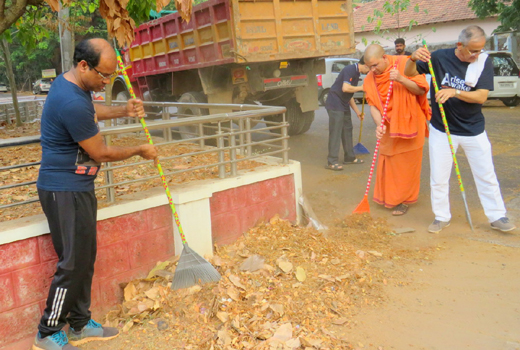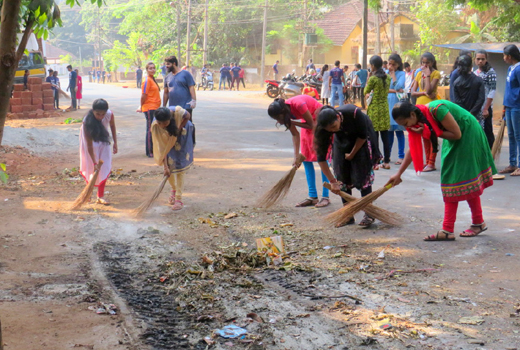 The 'Shramadan' was jointly set on course for the day, by Dr Sacchidananda Rai, President of Mangalore Chapter of Indian Medical Association and Dr Prashanth. Speaking on the occasion, Dr Sacchidananda Rai said, "Cleanliness plays a very important role in our lives. One who gives importance to cleanliness in his life not only leads a healthy life but also gains peace of mind. I congratulate this Abhiyan for instilling in the minds of people significance of cleanliness. I hope this Abhiyan will continue and will help in rebuilding a healthier environs for the future generations." Dr Prashanth said, "Along with cleaning the outer surroundings it is important to awaken and change the mind-set of the people. If a man can think selflessly towards resolving the problems plaguing the society, automatically all the problems get solved. I am glad this Abhiyan is becoming an important platform in sowing healthier thoughts in the younger generation in the society."

Swami Ekagamyanandaji, convener of the Abhiyan welcomed all the volunteers. Captain Ganesh Karnik, Kishor Kumar, Surendra Nayak, Umaparasad Kadekar, Kavitha Shastri, Andrew Rodrigues, Dr Nandita Pai, Subraya Nayak, Madhuchandra Adyanthaya, Mehboob Sab and many others took an active part in the Shramadan.

Cleanliness: Under the guidance of Swami Ekagamyanandaji, four teams were formed. First team comprising of NSS students of KPT under Rajendra Subrahmanya cleaned the footpaths, roadsides and adjoining drains towards Urwa market. Sudhir Vamanjoor, Ravi K R and other volunteers removed heaps of garbage lying on the roadsides and cleaned the area. Uday K P and other senior volunteers cleaned the drains in the area. Students of Besant College under the guidance of lecturer Ganesh Pai removed the overgrown weeds and grass from the roadsides of Mathada Kani road.

Third team of volunteers cleaned the Pentland Pet circle and Gandhinagar roads.
Students of Nitte Physiotherapy College distributed handbills creating awareness by visiting many households in the Gandhinagar area. Lecturer Subhashachandra Rai, Abhishek V S, Suresh Shetty guided these students. Subhoday Alva coordinated the teams of volunteers.
Painting of direction boards: Several direction boards in Mangalore city have faded and the letters on the board are not visible. Ramakrishna Mission under the Swacchata Abhiyan is identifying such boards and are repainting them. The boards at Mannagudda Gandhinagar 7 th Cross, Mathada Kani Road, Gandhi Nagar road were repainted and given a facelift benefitting people.

Distribution of pots for wet waste Management: Ramakrishna Mission had organised several Jan Sampark Abhiyans in different parts of Mangalore urging the households to manage their household wet waste by using pot compost method with demonstration. Till date, about 3000 people have registered their names for the same. Till date about 700 pots have been distributed. Others who have registered their names will be distributed pots in the days to come. Swacch Soch – 49 th Seminar: 49 th Swacch Soch Seminar was conducted in Srinivasa Institute of Technology on March 21, 2019. Dr Srinivas Mayya, Principal of the college presided over the meeting. Gopinath Rao was the chief guest. Dr Rahul T G & Ranjan Bellarpady conducted interactive sessions. Lecturer Prakash anchored the proceedings. Guruprasad Rao and Kanchana coordinated the programme. 50 th and concluding seminar of Swacch Soch series will be held at Sahyadri College of Management and Engineering on March 27, 2019. MRPL is sponsoring these drives.

** Contact – 9448353162 - Swami Ekagamyananda, convener, Ramakrishna Mission Swacchata Abhiyan.

Write Comment
|

E-Mail
|
Facebook
|

Twitter
|

Print