Week 16 of the 40 Week Shramdhan, Swacchata Abhiyan in city
Mangalore Today News Network
Mangaluru, Feb 19, 2018: Ramakrishna Mission Swachata Abhiyan drive was carried out in Attavara area in the city on February 18. Sri Raviraj, Senior Manager, Operations, KMC and Sri Aniruddh Nayak flagged off the drive at about 7.30 am. Captain Ganesh Karnik, Mentor of the Abhiyan spoke on the occasion welcoming the volunteers briefed about the Abhiyan and its significance. Gracy Lobo, Imtiyaz Ahmed, Nazir Ahmed and many others were present on the occasion.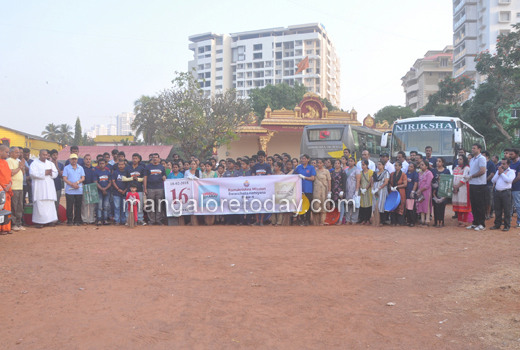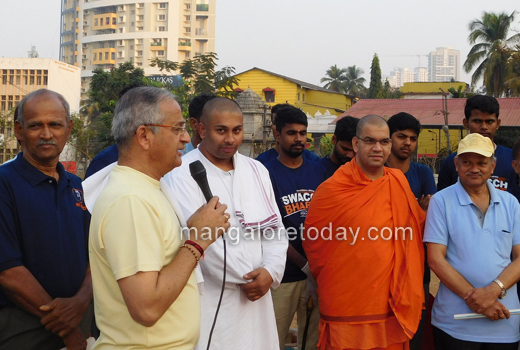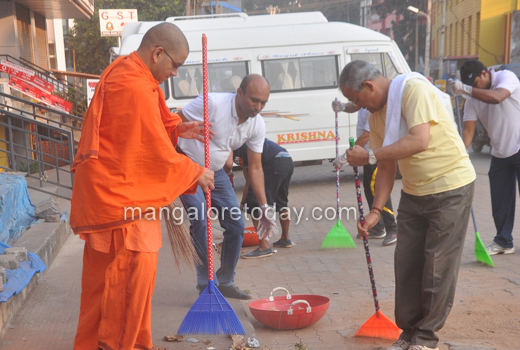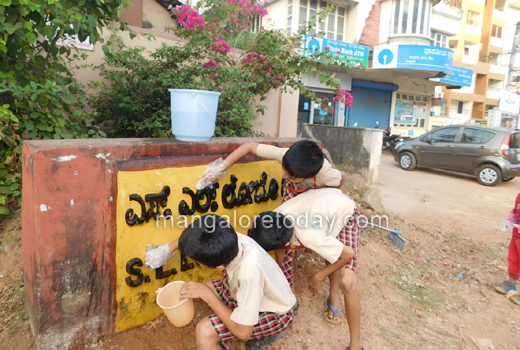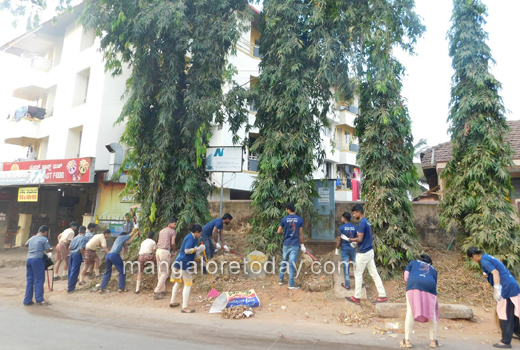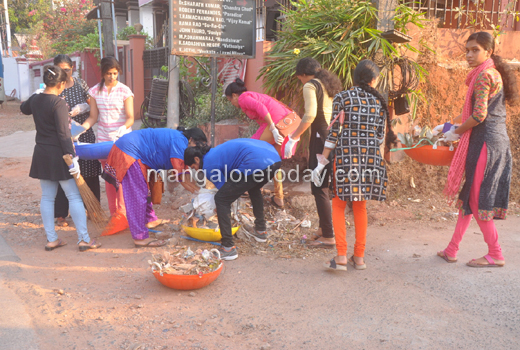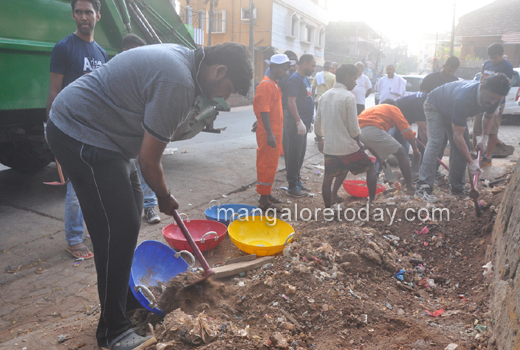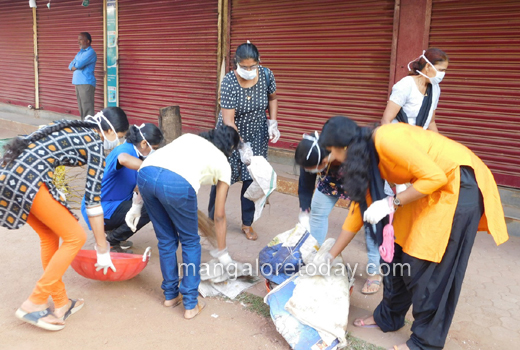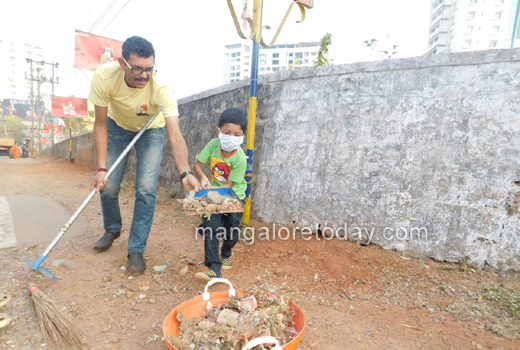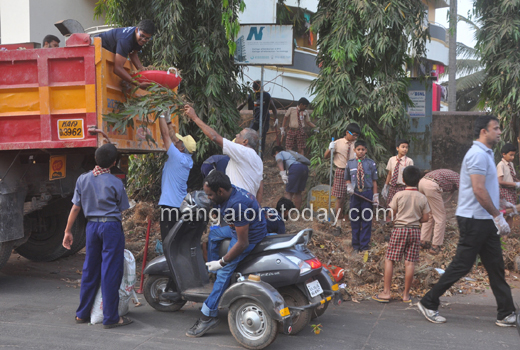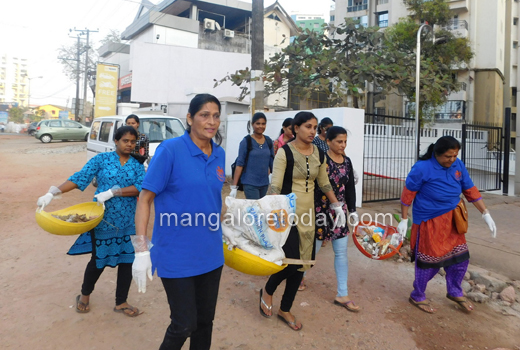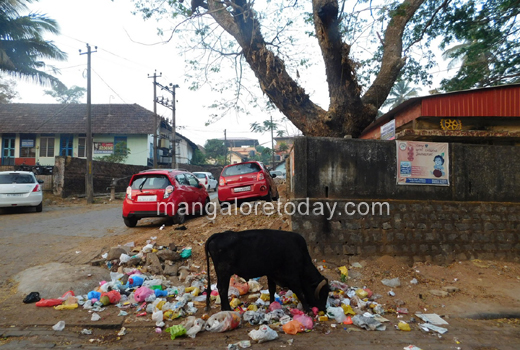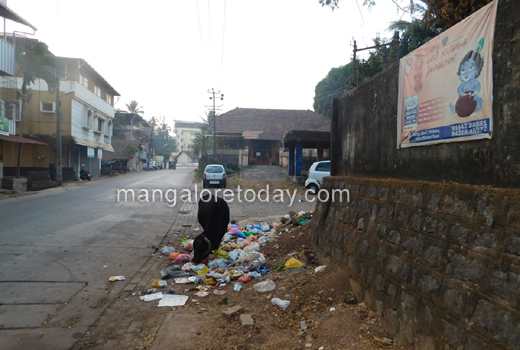 Cleanliness Drive: Volunteers cleaned in the surroundings of Attavara Katte by sweeping the area and the roads clean. The staff of KMC under the guidance of Dr Sindhu Surendra cleaned the road leading from Attavara Katte towards KMC. Students of Sarojini Madhusudan Kushe School under the guidance of Lecturer Sri Prathim Kumar cleaned the road leading towards SM Kushe School and the bus shelter. Sri Anil Kumar Attavara & other localites cleaned the road leading towards Railway station and nearby areas. Souraj Mangalore led a group of volunteers in removing illegally put up banners, posters etc. Lecturer Prajnashree led the group of students of SM Kushe school in visiting houses of Attavara area, door to door, distributing awareness literature and appealing them to keep their surroundings clean.

Public Utility Work: People continue to litter on the roadsides at many places thus ruining the beauty of the city. Hence Volunteers of Swacch mangaluru are taking various measures to curb this menace. The footpath in front of Attavara Centre was not being used as people used to throw garbage in that region. Some volunteers of the Abhiyan along with Ashok Subbaiah, Deepak Melanta and others removed the garbage lying on the footpath and cleaned the area. As also the footpath was getting covered by the mud slid from nearby. Volunteers cleaned the area and removed the load of mud and erected stone wall to prevent the mud slide helping the pedestrians to use the footpath and public to use the bus shelter. To beautify the spot, some flower pots were also kept in the area. Efforts will also be made to bring awareness among the
localites by visiting door to door and appealing them to keep the area clean. In the coming days, simple stone benches will be erected to help people sit. Sri Lakshman Kundar, Afzal, Sri Satish Bhat & about 70 staff of KMC actively participated in the Abhiyan. All the volunteers were provided with tiffin at Sri Chakrapani Temple. Akshith Attavara coordinated the drive. MRPL & Nitte Group of institutions are sponsoring the drive.

Swacch Gram Abhiyan: Swacchata Abhiyan is being carried out in about 100 villages with the support of DK Zilla Panchayat. Cleanliness drives were carried out at Puttur, Manjanadi, Kayarthdaka, Atikaribettu, Someshwar, Merlapadavu, Kinya, Ullala, Mallur, Ulaibettu, Bajpe, Mennabettu, Valvadi and many other villages. Smt. Manjula, Coordinator of DK Zilla Swacch Bharath Mission, Navin Konaje and Mahesh Kolya coordinated the drives in villages.


Contact – Swami Ekagamyanandaji, Convener, Ramakrishna Mission Swacchata Abhiyan at 9448353162 for participation.

Write Comment
|

E-Mail
|
Facebook
|

Twitter
|

Print