Week 11 'Shramadan' RK Mission Swacchata Abhiyan, work continues February 17
Mangalore Today News Network
Mangaluru, Feb 18 2019: Ramakrishna (RK) Mission in the City held it's successful Swacchata Abhiyan around the Service Bus Stand near State Bank and & surrounding areas on February 17, Sunday.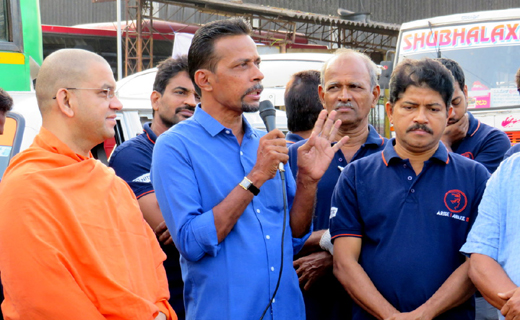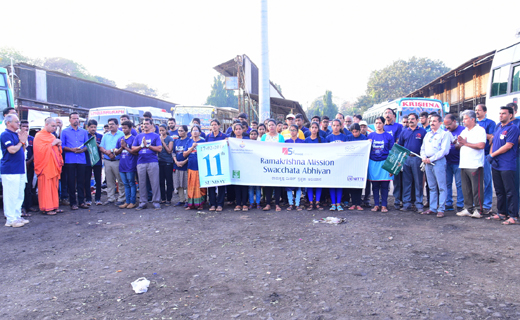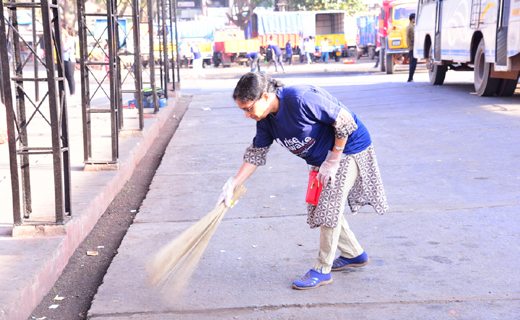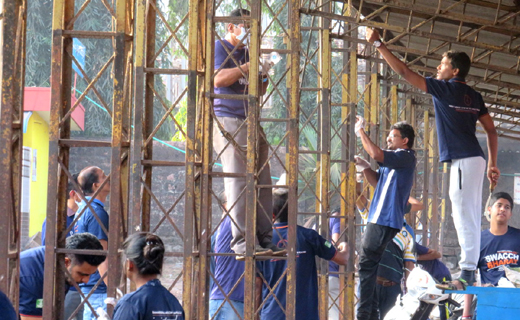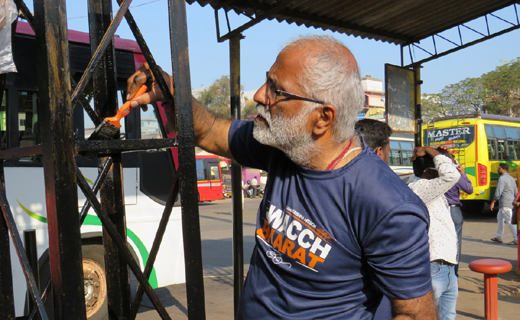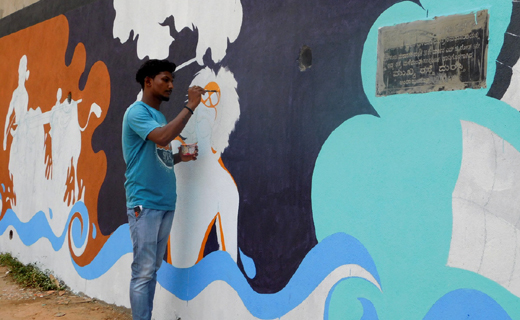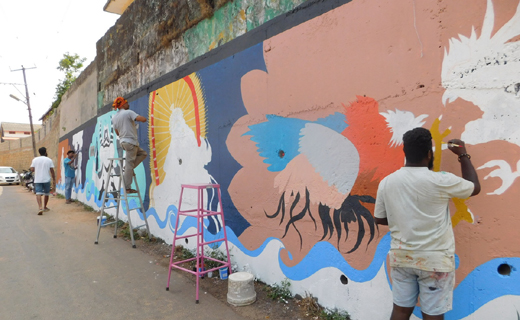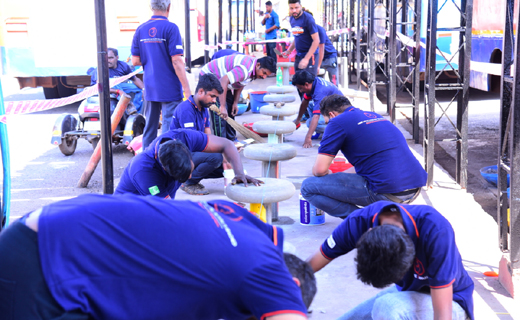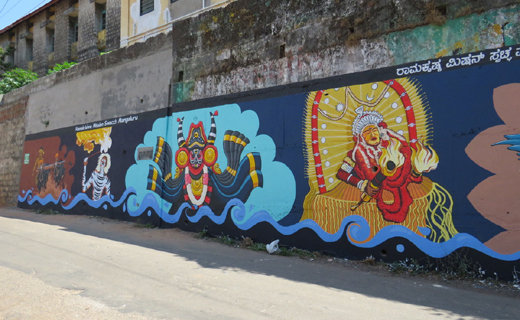 The Shramadan was jointly launched for the day by Dinesh Holla, Environmentalist and MCC Health inspector Bharath Kumar. Speaking on the occasion, Dinesh Holla said, "For the past several years Swacchata Abhiyan guided by the swamis of Ramakrishna Mission in the city has brought a positive change in the mind-set of our city people. Inspired by this, Sahyadri Sanchaya has initiated Swacchata Abhiyan in Western Ghats too. Clean mind is the first step towards cleaner surroundings. If everyone feels that this environment belongs to him and he has to preserve it, we can see cleanliness everywhere. I am glad and thankful to the efforts of Ramakrishna Mission in sowing such an idea in the minds of people here."

Captain Ganesh Karnik, mentor of the Abhiyan welcomed the gathering. Flagging off was preceded by offering silent prayer as a mark of respect to the martyred soldiers in Pulwama. Subhadra Bhat, Saritha Shetty, Vasanthi Nayak, Yashoda Rai, Rajeshwari, Dr Subhashchandra Rai and other volunteers were present. Bus stand railings and pillars painted: The cleanliness drive taken up on Feb 10, last Sunday could not be finished due to time constraints and hence it was resumed in the same spot today. Hence it was decided to clean and paint the pillars and railings in the bus stand. Two volunteers were allotted for each pillar. Likewise, 40 metal pillars were cleaned and painted by the volunteers. Vittaldas Prabhu, Kamalaksha Pai, Usha Amrit Kumar and many others joined hands.

Bus stand cleaned: Swami Ekagamyanandaji led the group of volunteers in cleaning the bus stand. Volunteers picked up trash littered and cleaned. Heaps of garbage lying were removed and were replaced with flowering plants in pots. Students of Nitte Physiotherapy College and Nivedita Balaga joined hands.

New seats for passengers: Many old seats in the bus stand were unusable. Passengers were troubled and sat on dirty floor while waiting for the buses. Hence volunteers of the Abhiyan decided to provide concrete seats in the bus stand. Last week about 15 seats were fixed. This Sunday 25 more seats were fixed. Ground was drilled and the seats were fixed followed by painting. Dilraj Alva guided the team of volunteers in this work.

Artwork and graffiti drawings on compound walls: Compound walls of Canara College facing M G Road were favourite spots for illegal & cinema posters. Many attempts to remove them had gone in vain. Last year, the walls were cleaned and a portion of them was painted with art works conveying message of cleanliness. Remaining portion of the wall was painted with Several art works and graffiti works related to the art and cultural forms of Tulunadu like Yakshagana, Daivaradhane, Kambala, Koli Anka, Huli Kunita etc. This week. Artists of Aditattwa Arts, Vikram Shetty, Sandeep, Shivaranjan and others have done these art works for the past few days Subhoday Alva, Akshith Attavara, Shishir Amin, Punith Poojary, MCC cleanliness superintendent Dinesh, Lokesh Kottary, Masa Hiro, Jagan Kodikal, Anand Adyar and many other volunteers took part in this Abhiyan.
MRPL is sponsoring these drives.

Contact – 9448353162 - Swami Ekagamyananda, convener, Ramakrishna Mission Swacchata Abhiyan.

Write Comment
|

E-Mail
|
Facebook
|

Twitter
|

Print