Vinayak Baliga murder: His sister allege Vedavyas Kamath's involvement in the murder
Mangalore Today News Network
By Prof. Narendra Nayak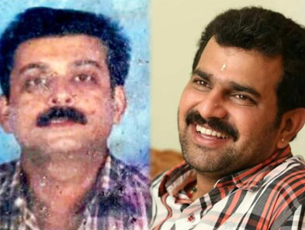 Mangaluru, June 8, 2016: Yesterday two sisters of Vinayak Baliga Usha, Harsha and I were in a panel discussion on a local TV channel about the Baliga murder case developments. In the course of this his sister Harsha, mentioned the name of one Vedavyas Kamath who had come to their home some time ago to ask her brother to sell a piece of their property or the whole of it for a real estate land development project, which he had flatly refused! He had turned the tables on him and asked Vedavyas to make a deal with him and that he(Baliga) would develop the land himself! She wondered whether that would have been meant to be the real reason behind the ghastly murder. At that time, I too recalled that Vedavyas Kamath, Naresh Shenoy and a coterie of some others had specialized in buying disputed plots of land preferably with tenants at throwaway prices,use their political contacts and help of rowdy gangs to evict them or make them offers they could not refuse! One of the accused absconders Srikanth who is said to be an employee of Naresh Shenoy was said to be an expert in such strong arm tactics. In fact one such large plot of land in Shakti Nagar had been purchased by the accused absconder Naresh Shenoys wife's name and is now the subject matter of litigation in the high court.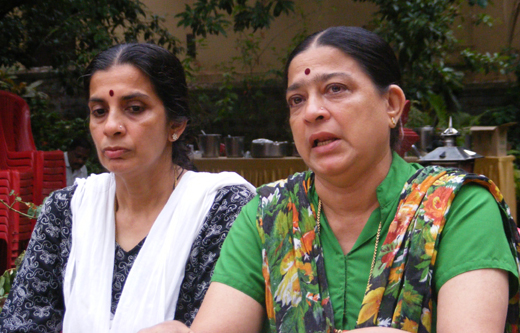 For those who are not familiar with the story, Vedavyas Kamath is the secretary of the Mangalore city unit of the Bharathiya Janatha Party and one of those questioned in the Baliga murder case. In fact his house had been raided by the police under the suspicion that Naresh Shenoy who had been in hiding after a lookout notice had been issued for him by the Mangalore police was being sheltered by him. At that time some of the top leaders of the party including a present and a former elected representative had approached the Police commissioner and had requested him not to bring his, that is Vedavyas Kamath's name into the Baliga murder case as he was an aspirant for the MLA seat for Mangalore South constituency. The commissioner is supposed to have retorted that if he were to be in politics he better not associate with criminal activity! I was surprised today morning by an ad in a newspaper about his foreign tour! It seems that the MLA aspirant and a BJP office bearer Vedavyas Kamath was off to far off lands. While we are not sure of the authenticity of ad which had appeared in a newspaper in its Mangalore supplement page but it says hearty congratulations to D.Vedavyas Kamath, partner, Mangala cashew Industries, Padvinanagadi, Mangalore going on a business tour of Indonesia, Vietnam and Singapore. However, it does not mention the date of his departure. Again, it has been issued by one Mohammad Ali Kumari, Chairman M/s Ontime Money Exchange, Bahrain, Dubai! While the whole thing may be a ruse one could not vouch for it as Mr. Kamath is a big time businessman. But the question arises as to whether the police are in know of this and whether he has been permitted by them to go out of the country.

The case of applying pressure on Baliga or his family to sell their land appears to be a part of a strategy to take over about an acre of land combining a few neighboring plots, evicting a few tenants and settling a few family disputes! It also involves creating a new road to the combined property and Baligas plot is situated in a strategic location that without that the project cannot go ahead! While the Baliga family residence occupies about 23 cents of land and a building door no.5-5-332/33, the surrounding plots and residences are owned by others like some Shettys, Shenoys etc.

The whole idea was to take over Baligas property which lies right in the middle of this agglomeration and combine them all into one single entity for the purpose of 'development'. The present problem of lack of an access road of proper width could be taken care of by covering a storm water drain! All these could be done with the right political contacts and strong arm methods! The major stumbling block to this was the stubborn attitude of Vinayak Baliga who did not want to sell out! So, was that the mens rea for his murder? Whether that is so or not it is immaterial because it looks like whatever the motives may be, the cabal behind it seems to be the same!

Is the presence of Vedavyas Kamath necessary for the investigation into the Baliga murder? Is he going to go the way of many of the so called dons who have fled the country before him? He and Naresh Shenoy are quite experienced in organizing foreign tours! In fact a couple of years ago they had organized one such tour for the late U.R.Ananthamurthy to send him to Karachi. They had booked tickets for him too. But, the problem was that he did not want to go! Now perhaps Shenoy and Kamath can make good use of their experience in booking tickets for foreign tours!

Write Comment
|

E-Mail
|
Facebook
|

Twitter
|

Print