Vinayak Baliga Murder: Petition Seeking S.I.T. Filed
Mangalore Today News Network
Mangaluru , 21 March 2017 : Anuradha Baliga, sister of slain RTI activist Vinayak Baliga has this morning filed a 28-page petition before JMFC court seeking transfer of the murder enquiry to a Special Investigation Team (SIT). Prof. Narendra Nayak disclosed this while addressing a public function arranged to mark the first anniversary of the murder.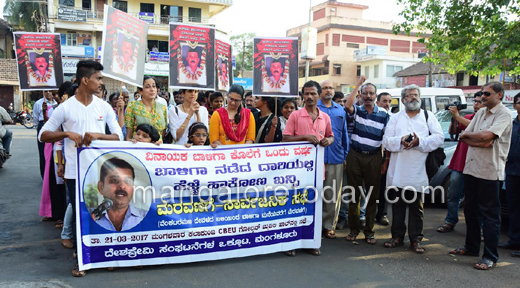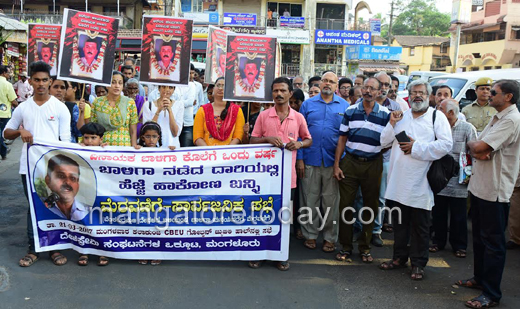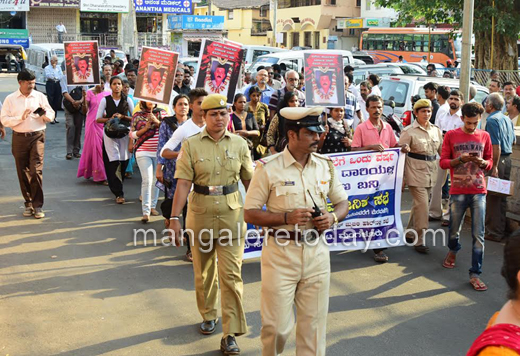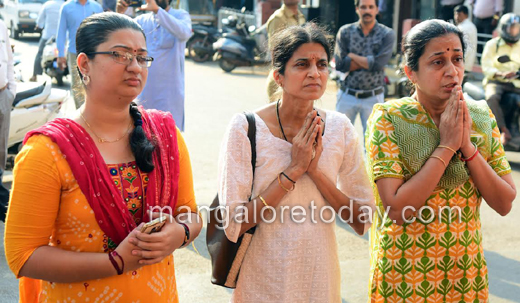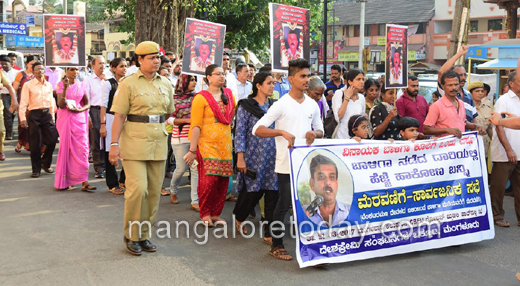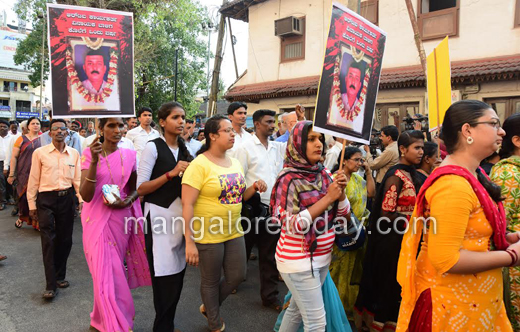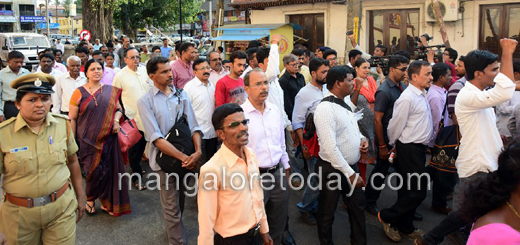 Prof. Nayak is a leader of 'Justice for Vinayak Baliga', a citizens' watchdog outfit.

"The investigation has come to a standstill after June 2016 and many questions regarding the case need to be answered. This is the reason why we have decided to petition the court. Along with this we have also contested the bail of the prime accused Naresh Shenoy in the Supreme Court and petitioned with the state High Court for subjecting him to brain mapping and narco analysis. In this manner we have tried to take forward this movement in different ways," he said.

RTI activist Vinayak Baliga was murdered at 5.45 a.m. on 21st March 2016 in a bylane near Kala Kunj in the city. Subsequent criminal investigation under the personal command of City Police Commissioner M. Chandra Sekhar resulted in the arrest of the erstwhile Namo Brigade leader Naresh Shenoy and six other suspects. The police charge sheet mentions certain issues relating to financial irregularities at Shree Venkatramana Temple, Car Street (which Baliga has exposed through his legal activism) as the motive for the crime. Naresh Shenoy and a few of the other suspects are presently out on bail.

Earlier this evening at about 4.30 p.m. Prof. Nayak led his campaign supporters 'On Vinayak Baliga's Path', a one kilometer walk from Shree Venkatramana Temple, Car Street to the murder spot in Kodialbail. Vinayak Baliga's sisters and family members offered prayers outside Shree Venkatramana Temple before commencing the march.

Later the gathering assembled at CBEU Golden Jubilee Hall for a formal function. In his address Prof. Nayak rued that most of the citizens were not willing to raise their voice regarding this murder out of fear that they would be negatively labeled for questioning religious issues.

"The criminals are benefitting from this silence. Baliga's murder is not a GSB community issue, but a humanistic issue. I am glad that at least the few of us assembled here have shown courage and this gives me the confidence to continue the struggle," he said.

Anuradha Baliga, Vinayak Baliga's sister, said even she was not aware that her brother was such a great activist and only after his murder she discovered that he had filed 92 cases of public interest. "You all have supported us and we will need your continued support," she said.
The meeting was organized under the auspices of Deshapremee Sangatanegala Okkuta.
Another speaker, psychiatrist Dr. P. V. Bhandary expressed the hope that by the next anniversary, all the pieces of the murder puzzle would fall in place.
DYFI office bearer Gulshan observed that today there is systematic killing of democracy. "We live in a system where honest people like Baliga who question the organized loot of public money are becoming martyrs. They are the Bhagat Singhs of our times. We should develop awareness reading this," he said.
MCC Corporator and DYFI office bearer Dayanand Shetty said that Justice for Baliga campaign was moving forward with revolutionary zeal and he was hopeful of success in the end.

T. R. Bhat of Corporation Bank Officers Union said Vinayak Baliga's fate is an indicator of how the system treats people who fight for a cause.
Vasudeva Uchil, Secretary of 'Samudaya' observed that despite the existence of RTI Act for the last 10 years, the present political system continues to give shelter to criminal elements.

In his presidential address, Dalit leader Devadas said that Vinayak Baliga paid the price for speaking the truth.

Santosh Bajal was the master of ceremonies and also thanked the gathering.


Write Comment
|

E-Mail
|
Facebook
|

Twitter
|

Print