VPROV, National Leader in entrance exams training inaugurated in Mangaluru
Mangalore Today News Network
Mangaluru, Feb 05, 2017: A brief and cordial inauguration of VPROV, "We Prove" was inaugurated by Rev Dr. Santhosh Kamath SJ with a august audience in attendance on on : February 4,2017, at 11 AM. Venue: First Floor, Catholic Centre (Above Polo Sale), Hampankatta, Mangaluru – 575001, Karnataka, India. Prof. Rajesh, 2006 CAT Topper, IIT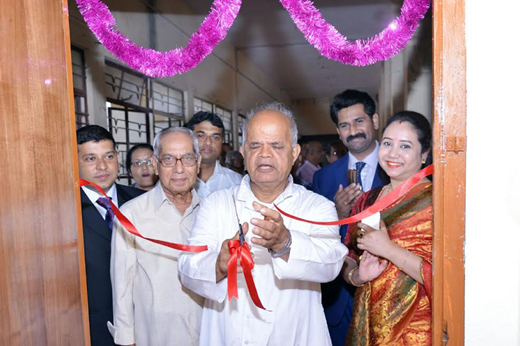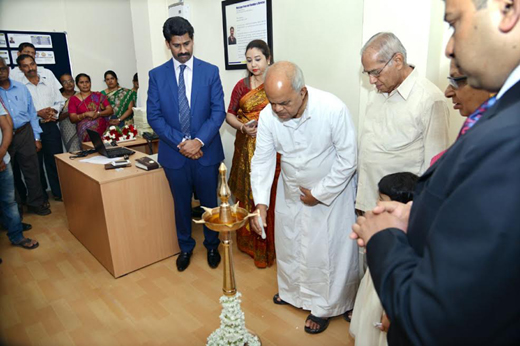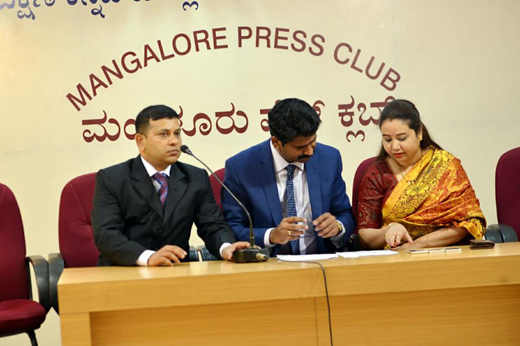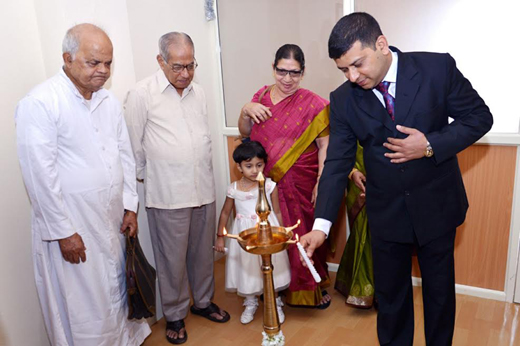 M/IIM B Alumnus, Founder & Director VPROV was present. In the morning a media meet was held and the significant vesatility of this new education center was placed before a crowd of media representatives.

Rev. Dr.Ravi Santhosh Kamath S.J., Professor Systematic Theology, Foreign Language of St. Aloysius College, recited " Asato mā sadgamaya, tamasomā jyotir gamaya, mrityormāamritam gamaya, Oṁ śhānti śhānti śhāntiḥ" (translating to: From ignorance, lead me to truth; From darkness, lead me to light; From death, lead me to immortality, Om peace, peace, peace). He added that institutions like "VPROV" dispel darkness and bring light to the common people of Mangaluru.


The inauguration was followed by a free workshop at 3 PM by Prof. Rajesh on Patented Speed Math Techniques which elucidated the aspirants on forthright approach towards Competitive Exams.This workshop was highly appreciated by the attendees and due to the overwhelming response; the workshop will be conducted again tomorrow i.e on Sunday, 05/02/2017 at 11 am and 3 pm. With continual efforts and high results, today we have seven centres in Bangalore and 58 centres in other parts of India and 7 centres overseas. Now, it is a privilege for us to come to Mangaluru the education hub of coastal Karnataka.
The list of courses offered in different fields are :

Management Entrance Examinations like CAT, CMAT, MAT, XAT, SAT, ATMA, SNAP and PG-CET

Overseas Entrance Examinations like: GMAT, GRE, SAT etc. along with language courses like IELTS, TOEFEL

Competitive Examination like CSAT, Bank PO and Clerical, SSC.


VPROV, an IS0 9001:2008 is a National Leader in Competitive and Management Entrance

Examinations classroom training, associated with following organizations: * IIT MADRAS, * VIT

VELLORE, * PSG COIMBATORE, * Dr MGR UNIVERSITY, CHENNAI, * OSMANIA

UNIVERSITY, HYDERABAD, * MOUNT CARMEL COLLEGE, BANGALORE, * DUBAI

INTERNATIONAL ACADEMIC CITY(DIAC), DUBAI, * PINNACLE KNOWLEDGE GROUP,

DUBAI, * UNIVERSITY OF COLOMBO, SRILANKA and so on.....

As a part of Social responsibility towards society, VPROV has helped the deserving physically

challenged and people from weaker economic backgrounds. In this process VPROV is imparting

training to Physically Handicapped Poor Students, Blind Students & HIV Positive students for free.

Our New centre which is strategically located in the heart of Mangaluru city will be focusing more

on crafting the Voracious carriers of the Youth of Mangaluru & near by places.

Prof Rajesh from Dubai himself will be available for the first batch scheduled to start from this

Monday on 06/02/2017.

Contact for Enquiries:
VPROV Mangaluru, First Floor, Catholic Centre (Above Polo Sale), Hampankatta, Mangaluru 575001. Karnataka. India.


Ph: 0824-4266880, 8884008880, +91-9419038623, +91-7006399654

Write Comment
|

E-Mail
|
Facebook
|

Twitter
|

Print