Urwa catholic parish to mark 150 years Jubilee on May 1
Mangalore Today News Network
Mangaluru, April 24, 2015 : A media meet by Urwa Church Vicar, Rev.Fr.Victor D'Mello and his council announced that the Urwa Parish of Mangaluru will hold the valedictory of the 150 years Jubilee (1865 - 2015) which has been observed for the last one year from April 30, 2014. The first parish Urwa, was born from Rosario parish in 1865.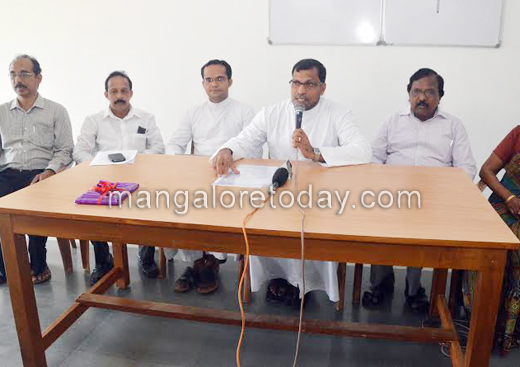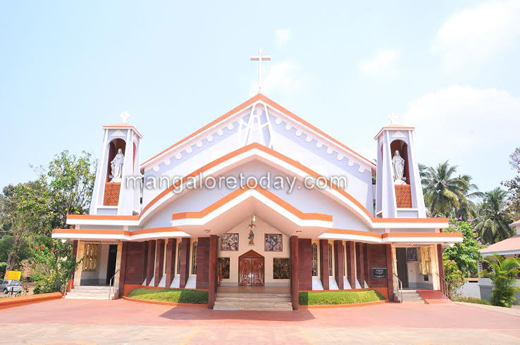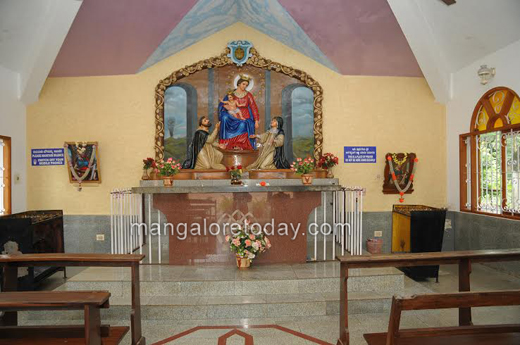 It has commenced marking it's 150th year Jubilee in April 2014; it is now all geared up to celebrate it's grand finale of the 150 year Jubilee on May 1, 2015, Friday.


In keeping with local tradition the run up to the Jubilee finale will be on April 26, 2015 at 4.30pm, with the 'Horekanike' procession.

Rev. Fr. A. J. D'Souza served as the Vicar of this parish from 1915 to 1930 was instrumental in introducing the devotion to Our Lady of Pompei. He brought the pictures from Pompei and it was enshrined on a side altar. Thus Urwa became a place of pilgrimage for a large number of devotees from every nook and corner of Mangalore. Even though this church is dedicated to Our Lady of Immaculate Conception, quite often, people refer to it as "Pompei Church". The annual feast of Our Lady of Pompei is celebrated with due pomp and solemnity in the month December, and throngs of devotees, from far and near, irrespective caste and creed, come with great devotion to participate in the celebration.


In 1971 the northern area named 'Ashoknagar" became independent, as St.Dominic parish under the Dominican order. The popular tourist centre and historic spot 'Sulthan batherry', on the banks of the river Gupura is not far from this church. The large church edifice now seen was constructed by Fr John D'Souza it's architect being T J Lobo and it was inaugurated on May 1, 1991. Presently, the Urwa parish it is estimated consists of around 635 families, with a total of not less than 2,300 parishioners.


PROGRAMME:

Urwa Church Post Centennial Jubilee Finale.

– At Church Grounds . Friday, May 1, 2015.


4.15pm: Welcoming the Bishop.

4.30pm: Inauguration and Blessing of the New Belfry and Grotto.

5.00pm: Thanksgiving Eucharist : Chief Celebrant- Rev.Dr.Aloysius P D'Souza.Bishop of Mangalore.

Homily : Rev.Dr.Francis Serrao . Bishop of Shivamogga.

6.45pm: Grand Finale :

President - Rev.Dr.Aloysius P D'Souza.Bishop of Mangalore.

Guests of Honour : Rev.Dr.Francis Serrao . Bishop of Shivamogga, Rev Dr. Robert Miranda Bishop of Gulbarga, Rev Dr Oius Thomas D'Souza Bishop of Ajmer, V Rev Sr Linette AC Provincial Apostolic Carmel Mangaluru Province. Shri J R Lobo MLA Mangaluru, Shri Ivan D'Souza MLC Govt of Karnataka, V Rev Fr. J B Crasta Vicar Forane, Episcopal City Deanery, Mrs. Jacintha Alfred. Mayor City Corporation Mangalore.



Write Comment
|

E-Mail
|
Facebook
|

Twitter
|

Print