Unmatched contribution, greening Mangaluru is citizen Jeeth's aim
Mangalore Today News Network
Mangaluru, Nov 22, 2016: A friendly and neighbourly person that many of this city's citizenry would have seen and met, is Jeeth Milan Roche, a self made environmentalist and entrepreneur based between Marnamikatte and Morgan's Gate. He may be remembered for transforming a small road just beside Morgan's Gate some 12 years ago. His family, mainly his active sons Ethan and Nathan, with Jeeth's wife Selma are an integral part of his team with a few others.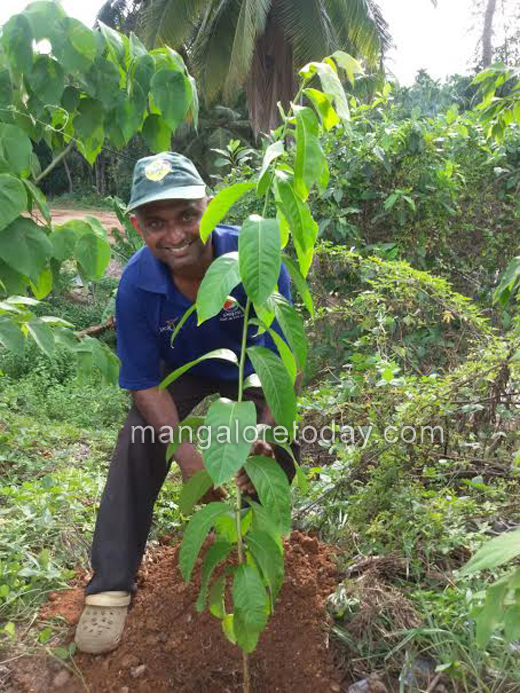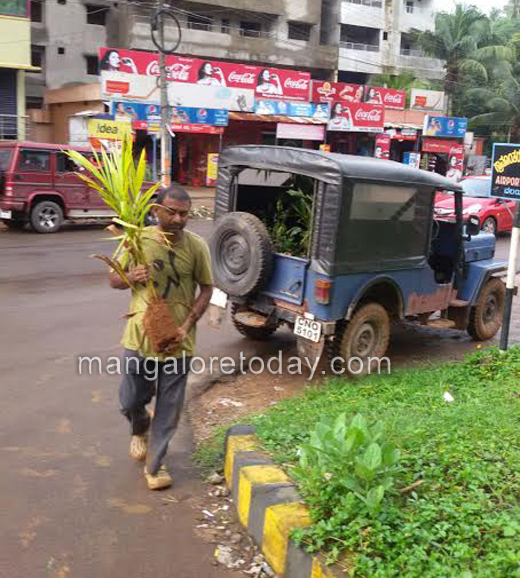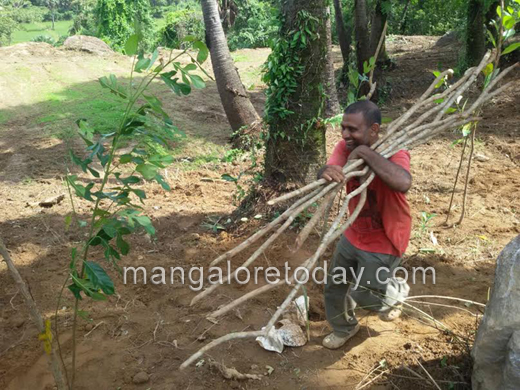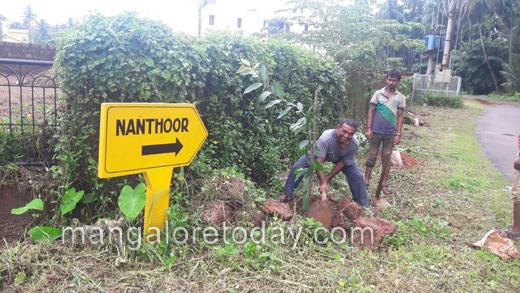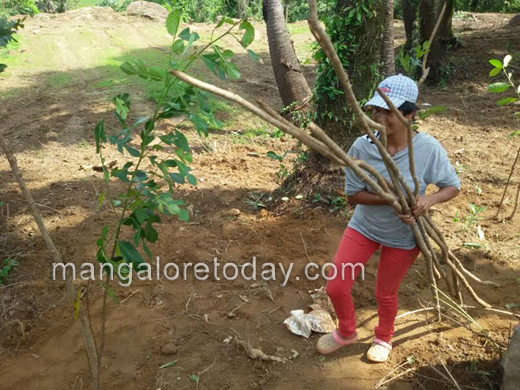 An organizer of events for businessmen, Jeeth Roche invests a significant part of his income generously in re-greening Mangaluru. He has planted at least 50,000 and more saplings since he began working on this in 2004. "In 2008, it was seen that Jeeth had been doing a lot of greening in Mangaluru. The MCC Mangalore City Corporation, helps him out where possible. Saplings in the landfill need to be watered and we will be helping in that. Also we provide him with needed equipment and labour whenever he embarks on one of his plantation drives," said Environment Engineer, MCC, Mangalore City Corporation.

Vamanjoor on the out skirts of Mangaluru in today's context is a place the sophisticates avoid; the dumping ground for the city's garbage is an uninviting place. Mounds of garbage emitting an unbearable stench cover the 28 hectares of the landfill area, long seen as an eyesore in the otherwise beautiful coastal landscape. For some years now Jeeth, as he is popularly known, has taken on the effort of transforming the area, and making living in the vicinity of the landfill bearable. Planting over 1,500 saplings in the landfill is his basic idea.

Jeeth told 'Mangalore Today' , " Several arm chair gardeners said planting saplings in a landfill was not possible, the depth of the soil is not more than 4ft, with presence of poisonous gases. We still decided to experiment and planted saplings of 'ficus' species as they are known to survive in the worst conditions," Jeeth's initiative was mainly carried out between July and August 2016, this year and set to continue.

He and his team slogged to plant banyan, ashwata and neem saplings in a 7-acre area of the landfill. He went on to say that basic research of the soil and air was done first and then it was decided on the best type of sapling to plant in the area that could take root and develop. Jeeth stressed that his concern and aim was to bring relief to the residents in the area, since the trees will help reverse the pollution in the air and make the city a better place. Jeeth pointed out, " Nagavana was done by us in an open space close to the landfill where we have planted many medicinal plants. We did this with the hope that medicinal plants would help in many ways, " he said.

Jeeth recalled, "For three years after I started planting saplings, I had to invest money myself to buy the plants and equipment required to carry out a plantation drive, I still do. In 2008, the forest department recognised my work and since then they have been providing me with free saplings which is good". In July this year, he was involved in a drive that planted around 7,000 saplings in Adyapadi. The land belonged to an individual who wanted half of his property to be converted into a woody area. At least forty different species of trees exclusively found in the Western Ghats can be seen there.

Jeeth Roche's dedication to the cause must further inspire citizens, the MCC and authorities to recognise better and support this noble effort and mission.

Write Comment
|

E-Mail
|
Facebook
|

Twitter
|

Print