Tulunadu Food Festival at Hotel Prestige evokes fabulous response
www.mangaloretoday.com
Mangaluru, August 8, 2015: Hotel Prestige situated at Collector's Gate, Balmatta, Mangalore is hosting 'Tulunadu Food Festival' from 3rd to 24th August 2014.

The festival of traditional monsoon delicacies was inaugurated on Monday 3rd August by Shedde Manjunath Bhandary and Manohar Prasad, Chief of News Bureau, Udayavani.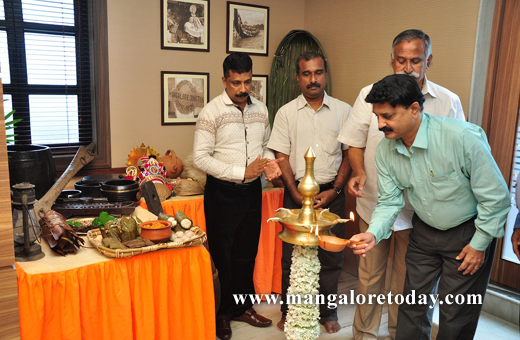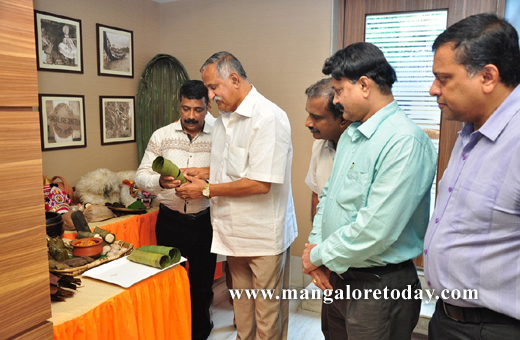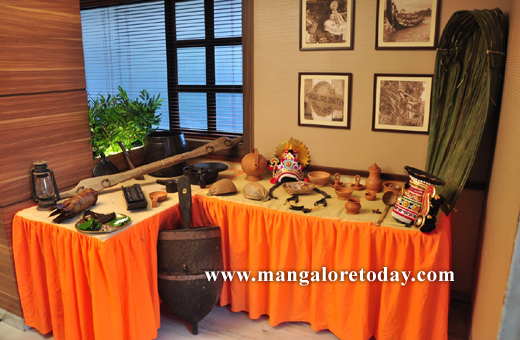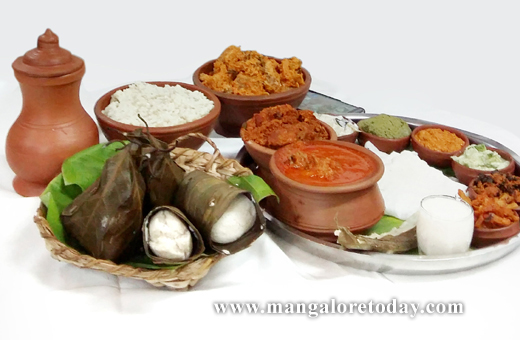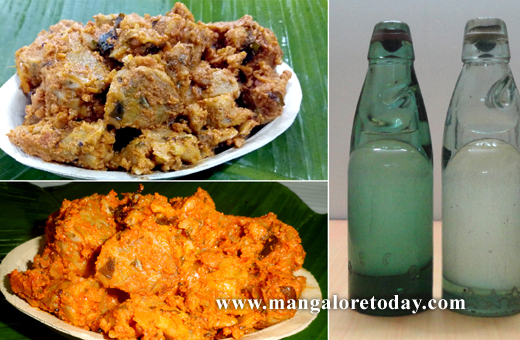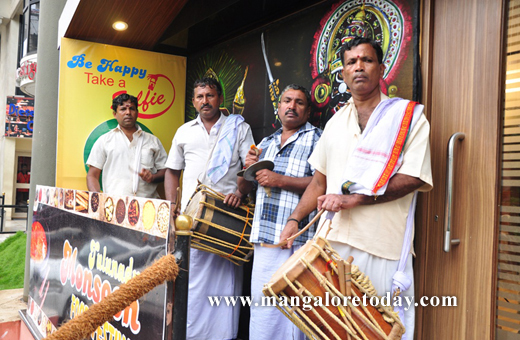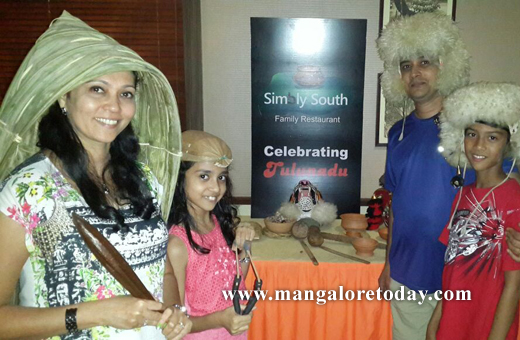 Manjunath Bhandary congratulated the hotel on organizing the festival and expressed his best wishes. Manohar Prasad enlightened the gathering on the significance of Aati season and the evolution of monsoon cuisine in Tulunadu region. The festival is being hosted at 'Simbly South' restaurant of the hotel.

Monsoon is a period when the entire Tulunadu region comes alive with lush greenery. During this period Nature offers many ingredients like leaves, fruits and vegetables for preparing delicious food, which is the highlight of Tulunadu Monsoon Food Festival.

In order to enable the food lovers to enjoy a total experience within reasonable budget the food festival offers 'Agoli Manjanna Vanas', a special thali with 24 items priced at Rs. 275/- and Tulunadu Combo packages at Rs. 200 each. Both vegetarian and non vegetarian food is available. Country chicken dishes are a much sought after delicacy at this festival.

Some of popular dishes offered in the food festival are: 'Kanile Soup', Ambadeda Uppad , Uppad Pacchil, Thojank Pelathari, Kadle Baliyar Ajaddina, Puli Koddel, Sukka, Meen Pulimunchi, Kori Ressa, Pelakaida Gatti, Pathrode, Kottige, Moode, Manjalda Irretha Gatti. Desserts include Aritha Manni, Ragi Manni and Bannangai Manni.

A special attraction of the festival is the 'Selfie Corner' where people can take selfie photos wearing Tulunadu masks, traditional headwear and memorabilia.

"Tulunadu Monsoon Cuisine was invented by our grandmothers to nourish us during the monsoon. Sadly this tradition is on the decline in modern families and the younger generations do not get a chance to enjoy it. Hence we are offering Tulunadu Food Festival as a tribute to our tradition. All dishes are prepared in authentic ingredients and in the proper manner. We are grateful to our guests for supporting us with good response," says Damodar Shetty, Director-Operations of Hotel Prestige.




Write Comment
|

E-Mail
|
Facebook
|

Twitter
|

Print