Tulu as optional language from June to be promoted
Mangalore Today News Network
Mangaluru, May 16, 2015 : Tulu is the original language of this land since ancient times. It was first came to be used as as third optional language for Class VI in 2010-11 and Class VII in 2011-12; and for Class VIII in 2012-13 and Class IX from 2013-14.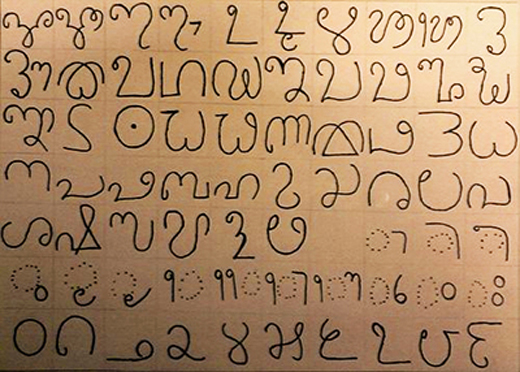 The first batch which wrote SSLC exam was in 2014-15. The response to the introduction of Tulu as optional language in Dakshina Kannada and Udupi has been very poor. Now in 2015-16, the Puttur Block Education Officer (BEO) initiated 'Tulu Siri' programme to create better acceptance among schools in Puttur BEO limits and promote Tulu as an optional subject for the academic year 2015-16.

Puttur BEO told media present that Tulu was the language of the soil. Though, State government introducing Tulu as optional subject, little interest is seen. Now, it is decided to motivate schools to introduce the subject.
Tulu will be introduced as optional subject in seven high schools from June. The schools include Government Junior College, Kombettu; Government Junior College, Uppinangady; Government High School at Papemajalu; Sri Durgamba Junior College, Alankar; Government High School, Kabaka; and Ramakunjeshwara English medium school. The subject will be introduced in Class X in three high schools.

The schools are co-opetaing. The BEO stated he will also write to Karnataka Tulu Sahitya Academy seeking to provide teachers to teach Tulu. Karnataka Tulu Sahitya Academy Registrar Chandrahas Rai said the Academy had 1,000 textbooks for the students.
If any school comes forward to officially introduce Tulu as third language for students, the Academy will supply textbooks free of cost. The Academy has got a stock of textbooks from the Textbook Society. It has will request for 1,000 textbooks additionally, Tulu will be made popular among the students. The Academy will extend all support to schools in introducing Tulu as optional subject.

SSLC results : The Puttur BEO said that 'Mission 95 Plus' initiated in the Puttur BEO limits to improve the pass percentage in SSLC has yielded positive results. At least 10 per cent beterment is seen. Last year, 1,144 students had failed in the SSLC examination in Puttur BEO limits, however, this year, it is only 600.

At the same time, all the students whose houses were visited under 'Mane Mane Bheti' (House to house visit) programme, have passed. The teachers had visited around 300 houses. The 11 schools which had introduced night class programmes, has seen encouraging improvement in the SSLC results.

Write Comment
|

E-Mail
|
Facebook
|

Twitter
|

Print