Trains cancelled on Konkan Railway due to derailment of a goods train
mangaloretoday
Mangaluru, Sept. 06: Trains cancelled due to derailment of two loaded goods wagons of a freight train proceeding from Ranapratap Nagar(Ajmer Divison of North Western Railway) to Hassan(Mysuru Division of South Western Railway) derailed between Ankola and Gokarna stations in Madgaon-Mangaluru Section of Karwar region in Konkan Railway at 16.05 Hrs on Sept 06,2016.
The derailment of the goods train was due to the landslide in the railway line. It may be recalled here that landslide in this area during rainy season has been a continuing problem for the railways.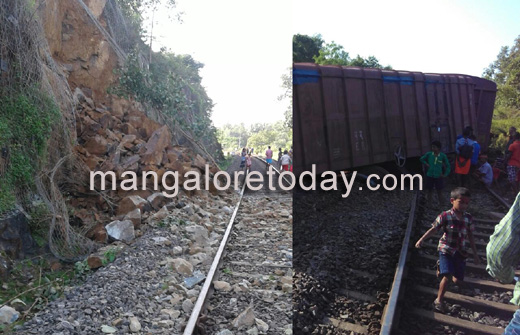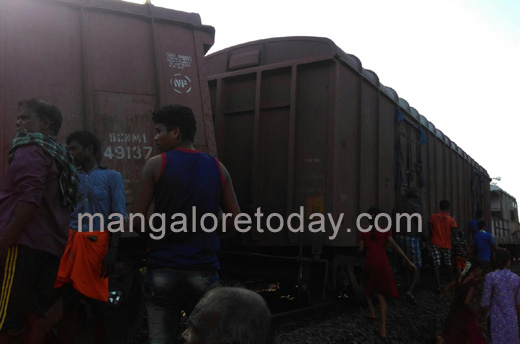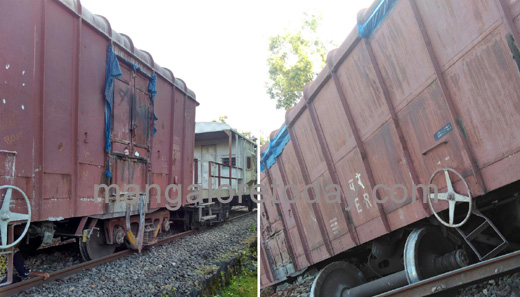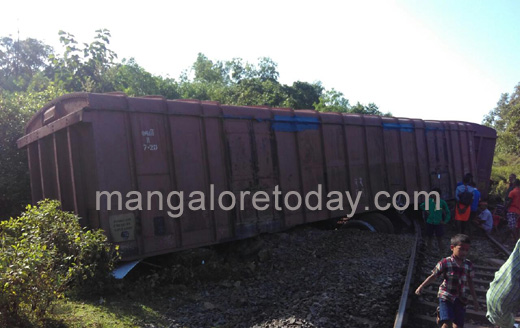 Consequent to this, the following train services are being Short Terminated/ Cancelled/ Rescheduled / Regulated :


A. Trains short terminated:


1) Traibn No.70106 Mangaluru Central - Madgaon DEMU of 06/09/2016 is terminated at Udupi.

2) Train No.56641 Madgaon - Mangalore Central Passenger of 06/09/2016 is terminated at Karwar.


B). Trains Cancelled:


1) Train No.22635 Madgaon - Mangalore Central Intercity of 06/09/2016.

2) Train No.22636 Mangaluru Central-Madgaon Inter city express of 07/09/2016

3) Train No.56640 Mangaluru Central-Madgaon Passenger is likely to be cancelled on 07/09/2016


C). Rescheduled Trains;


1) Train No.12134 Mangalore Jn- Mumbai CSTM Express of 06/09/2016 has been rescheduled to leave Mangalore Jn. at 22:45hrs i.e. 06:00hrs late.


D). Regulation of Trains:


1) Train No.12620 Mangalore-Lokmanya Tilak (T) "Matsygandha" Express at Manki station from 16.20 Hrs

2) Train No.22149 Ernakulan -Pune Express at Bhatkal station from 16.26 Hrs.


Write Comment
|

E-Mail
|
Facebook
|

Twitter
|

Print