Tragedy at Sea: 11 drown as boat capsizes off Karwar
Mangalore Today News Network
Karwar, Jan 21, 2019 : In a tragic development, a ferry carrying 33 pilgrims capsized at sea off the coast of Karwar resulting in eleven confirmed deaths and another seven are reported to be missing. The deceased include a three year old child and many of the victims are members of same families. Some 18 survivors have been rescued by local fishermen and a contingent of the Indian Coast Guard. It is learned that 14 of the survivors were rescued by nearby fishermen and four were rescued by Coast Guard personnel.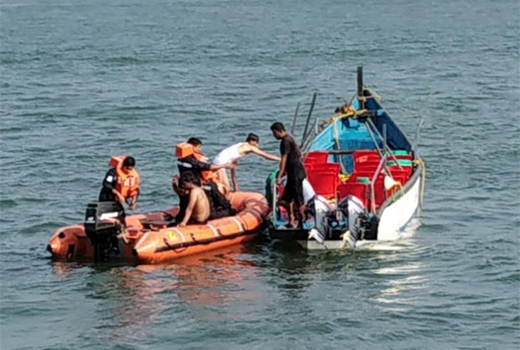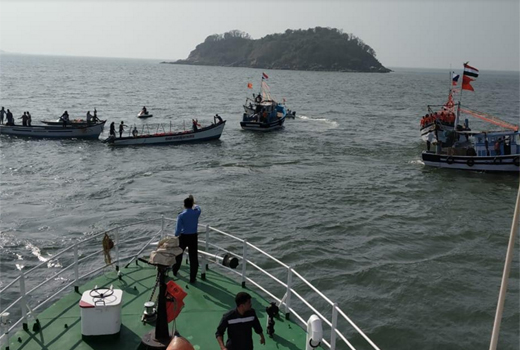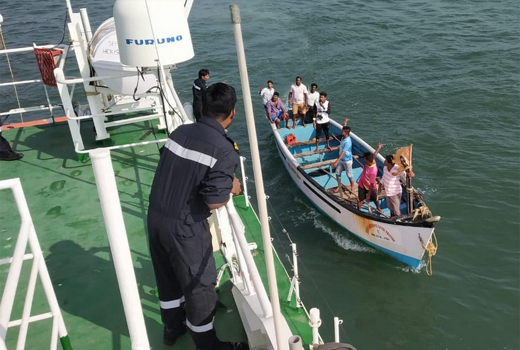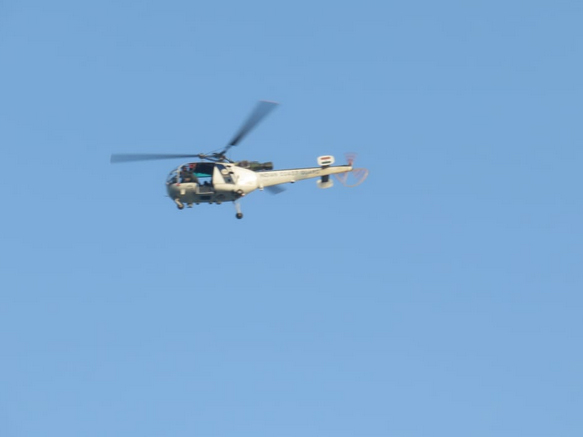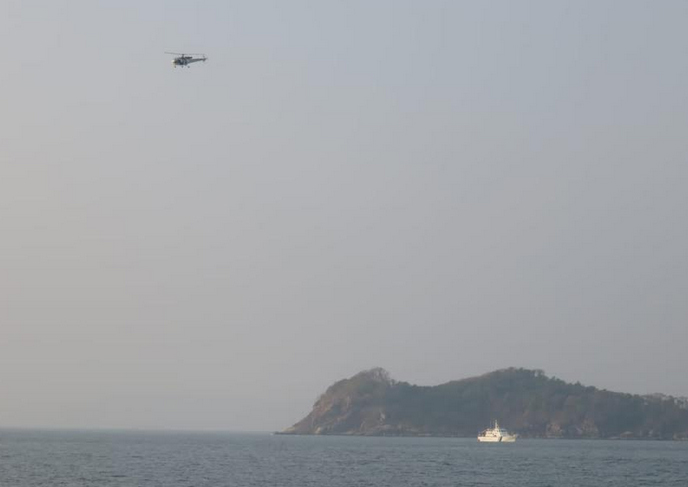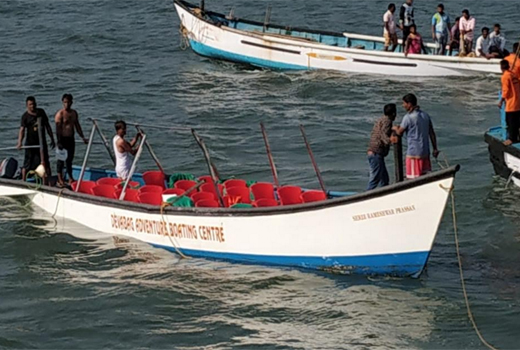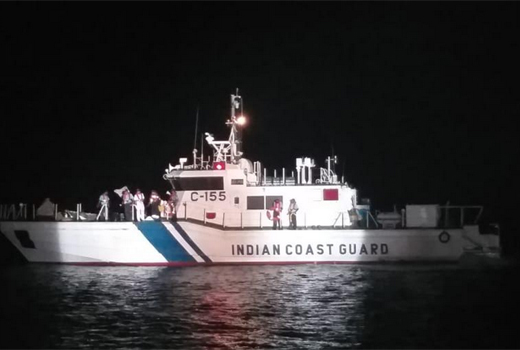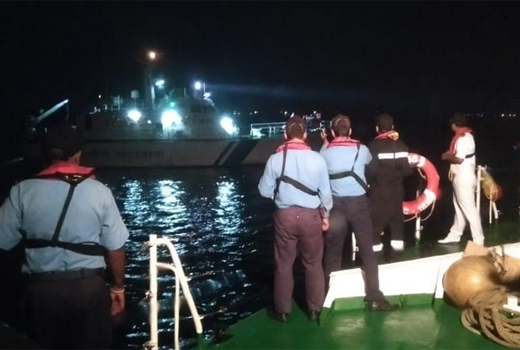 According to Coast Guard sources, the boat called 'Sree Rameshwar Prasan' capsized at about 2.15 p.m. and Coast Guard received an alert at about 2.35 p.m. The boat belongs to Devabag Adventure Boating Centre and it had been ferrying pilgrims back from Kurumgad Island, located 4 km into the Arabian Sea from Karwar.

On getting information, Coast Guard District HQ - 11, Goa responded swiftly and deployed its interceptor boats and crafts as well as a helicopter for undertaking Search and Rescue Operation. Coast Guard ship Amartya was also diverted to the spot to render assistance. It is learned that help is also sought from the Indian Navy. The Navy divers are on the way to Karwar, according to reports.
The search for the missing persons is continuing into the night with the help of Coast Guard ships which are specially equipped for the purpose. Top district administration officials and police personnel are present near the mishap site and taking stock of the situation. Local residents are also helping in the ongoing rescue operation, it is learned.

The victims were returning after participating in annual Narshimha Dev festival of Narasimha temple which is located on the island. A fair is held every year on the full moon day during the month of Pushya (December - January). Thousands of devotees congregate at this island on this particular day to offer prayers. The island is reached on ferries which operate from Sadhashivgad Boat Jetty on the backwaters of River Kali at Karwar, which is about one kilmetre from Devbagh beach. The mishap occurred about one nautical mile off the Kali River.
Though the exact cause of the mishap is yet to be determined, it is suspected that the ferry was overloaded beyond its capacity. It is learned that the ferry was carrying 33 passengers despite having a capacity for carrying only 22 persons.

The dead victims are identified as Jayashri Kotarkar, Ganapati Kotharkar, Geetha Janmajay Talekar, Bharathi (wife of Parashuram), Annakka Ingalkar, Nilesh Pednekar, Arun (three year old baby) and Manjavva (wife of Somu). The missing persons are Parasappa Belabalkoppa, his daughters Sanjeevi and Soujanya, son Sandeep, Keerti, Kiran and Geetha Hulaswar.

The survivors are: Naveen M. Pednekar, Neha Nilesh Pednekar, Radha (Wife of Krishna), Vaibhav Vinod Raikar, Mahesh P Shet, Adarsh Shirodkar, Darshan P. Shirodkar, Suresh N. Naik, Anmol G. Natelkar, Srinivas M. Bhandak, Ganesh Purushotham, Dayanand Ram Jadhav, Gokul Das Ram Jadhav, Mahinder Jagadish Jadhav, Raghunath Chopdekar, Omkar Ankolekar, Kanakray and Soubhagya. They have been admitted to a hospital.
Many of the victims are locals from Karwar, Goa and Uttar Kannada.
It is ironical that just a few days earlier Coast Guard had undertaken surprise check of boats at sea and also issued advisory to all sea faring boats to observe safety regulations. Boating safety advocates recommend that all boaters and passengers not only have a life jacket, but wear it at all times while boating.

"The safety of fishing vessels and fishermen involves several interrelated components, such as the safety devices and trained crew and lifesaving equipment used. On fishing boats, particularly small vessels, crews have to work at sea, on deck in all weather conditions, frequently with hatches open, in order to locate, harvest and preserve their catch. Working conditions in boats are poor and needs improvement to prevent loss of life, especially regarding night lighting, and this increases the strain of the crew on board," says DIG S. S. Dasila, Commander of Coast Guard, Karnataka.



Write Comment
|

E-Mail
|
Facebook
|

Twitter
|

Print