Traffic police unable to serve traffic notices
Mangalore Today News Network
Mangaluru, Feb 12, 2018: At least 63K plus notices of traffic violations have not been served to the offenders in the last one year or so. Police say that these notices could not be generated in computers because of the incomplete postal address of owners in the Transport Department database.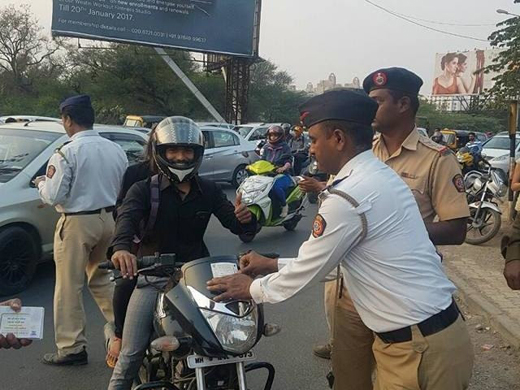 Of the 1.08 lakh violations noticed by the city traffic police in 2017, notices were served only to 66,696.

The police collected Rs. 28.94 lakh from them as fines. The police could not generate notice in 52,487 cases. Of the 26,794 violations in January, 2018, notices were served only to 14,944 offenders and fines amounting to Rs. 6.86 lakh were collected. Notices pertaining to 10,614 cases were not generated.

Details of vehicles violating traffic rules, namely driving without helmets, dangerous driving, not wearing seat belts and jumping traffic signals, are entered in the system at the Four Traffic Stations, at the Traffic Automation Centre and in the office of Assistant Commissioner of Police (Traffic).

The system correlates the details with the information in the database of the Transport Department. Notices will not be generated if the postal address is incomplete. "This is the reason in most of the 66,000-odd cases," said a police officer. There are some cases where notices are not generated due to technical reasons namely the data entry operator entering a wrong code as against the offence alleged.

The police said they also face problem as the database of the Transport Department does not have details of change of ownership of the vehicle.

"We have issued notices to the original vehicle owners and drop it few days later when the original owner have pointed of change of ownership," the officer said.

Police Commissioner T.R. Suresh said that the non generation of notices because of incomplete addresses is a problem for police across the State.

"I spoke to Transport Department officials last month about our problem. They had assured of resolving issues this month. I will shortly review it," he told The Hindu .

The Mangaluru police registers an average of 25,000 cases of traffic violations per month. he stated.



Write Comment
|

E-Mail
|
Facebook
|

Twitter
|

Print