Three youth allegedly assaulted by 15 Members gang in Suratkal.
MangaloreToday Network
Mangaluru: June 30, 2015: In a sad incident, three youth were allegedly assaulted by unknown group of 15 members in Surathal. The youths were assaulted near Munchoor on Tuesday evening and this is the third incident being reported in last three days in Suratkal.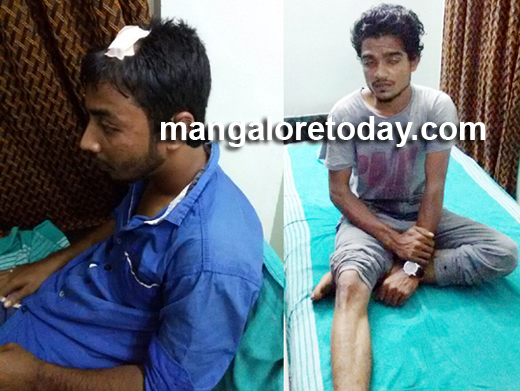 According to the sources three youth named Siraj, Taufiq and Anwar from Krishnapur were returning home from their work. As rain was heavily lashing down, the youths decided to take a shelter in one of a shop in Munchoor where other two guys were also standing.
While the youths were waiting for rain to stop, a group of 15 person carrying lethal weapons approached them and questioned who they are, and allegedly assaulted them for no reason, said Anwar.
"They assaulted manhandled all three of us with the lethal weapons, and other two guys who were standing managed to escape. We pushed them and ran away when they were about to stab us with the knife, he said.
One of the local said "The people are unrest with the violent attacks happening every day. In last three days, three violent incidents have been reported. The police have failed to take stringent action to stop such incidents and catch the culprit" he censured.
A case has been registered and the investigation is on.

Write Comment
|

E-Mail
|
Facebook
|

Twitter
|

Print