Thousands of city Catholics on pilgrimage to Thannirbavi church, Jubilee to continue
Mangalore Today News Network
Mangaluru, May 14, 2017: Thousands of Mangaloren Catholics on May 13, were in jubilee pilgrimage mode. All over the world celebrations were at a peak and set to continue to mark the centenary of the Fatima apparitions. Pope Francis too made a pilgrimage from Rome to Fatima in Portugal where a huge church and pilgrim complex now exists. The main part of the celebrations there was the canonisation of two of the three children to whom Mary the Mother of Christ appeared at least times, between May 13 and October 13, also miraculous phenomena of nature was seen and miracles continue even today it is claimed. In Mangalore the entusiasm is running high and the Fatima church is the focus of pilgrims and set to continue so, according to knowledable sources.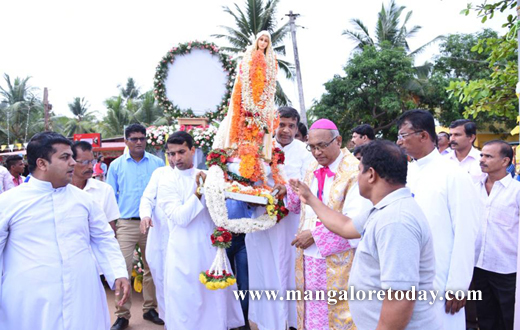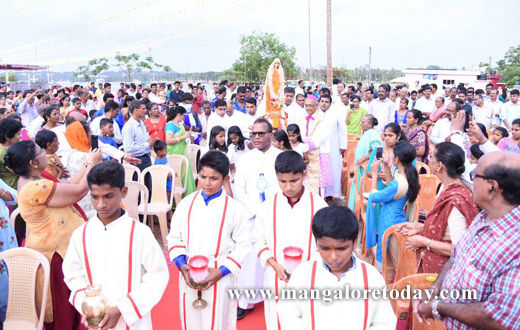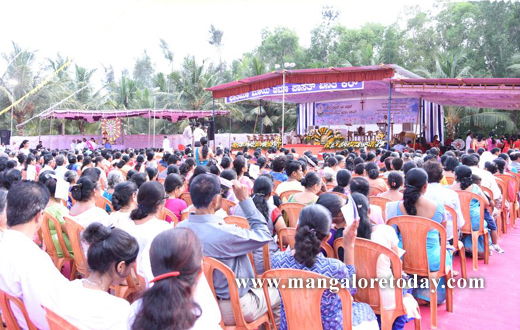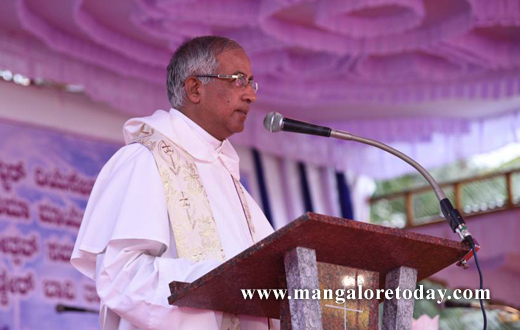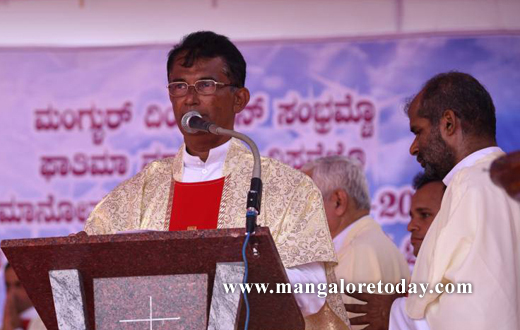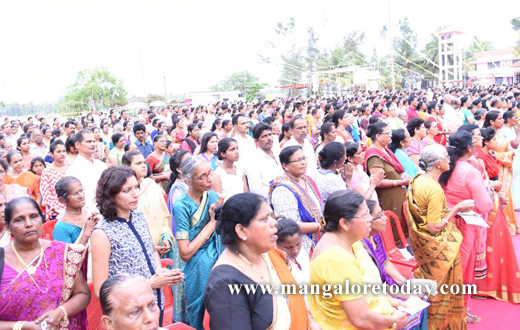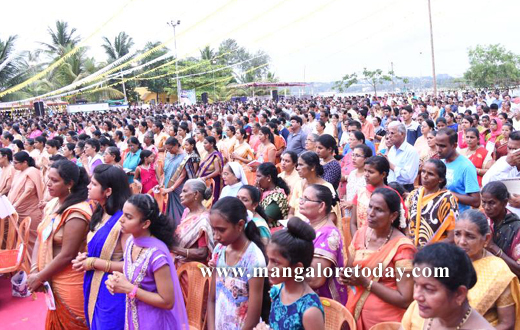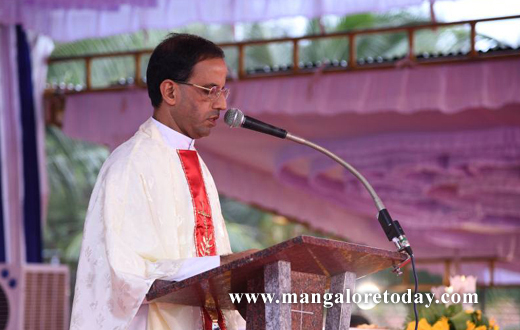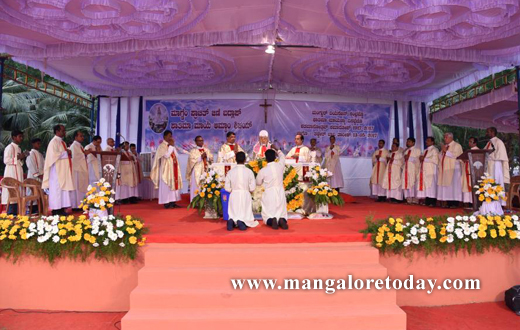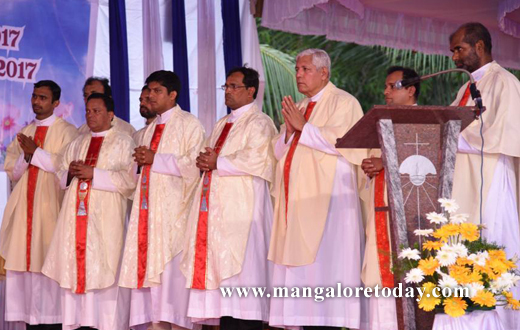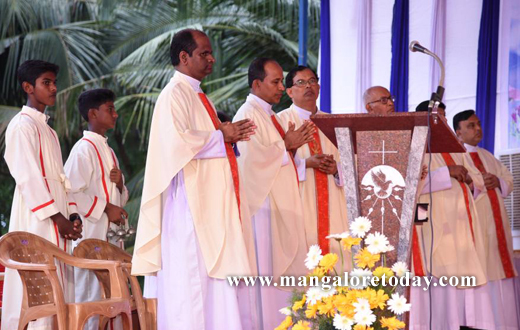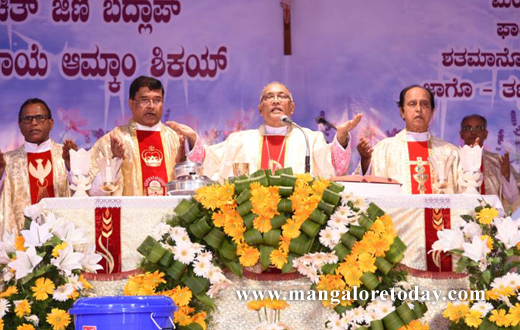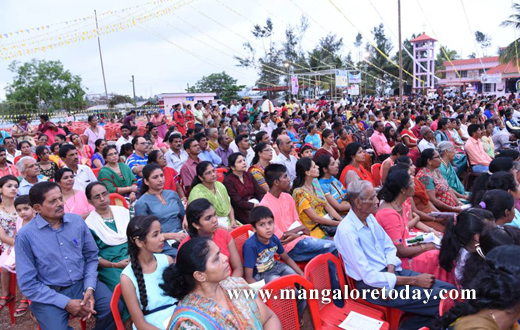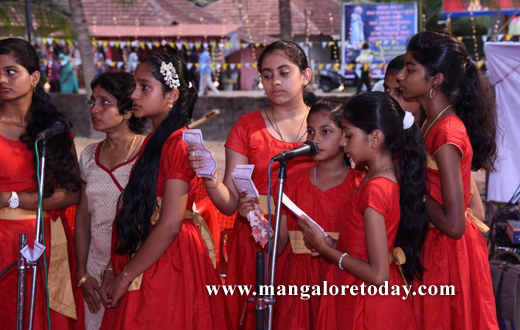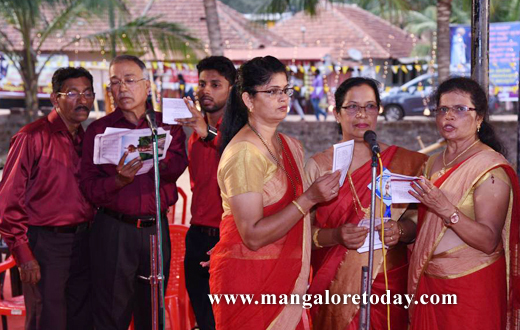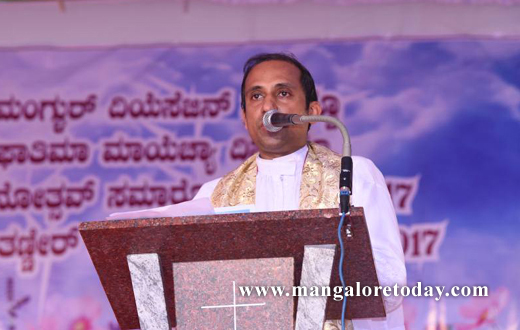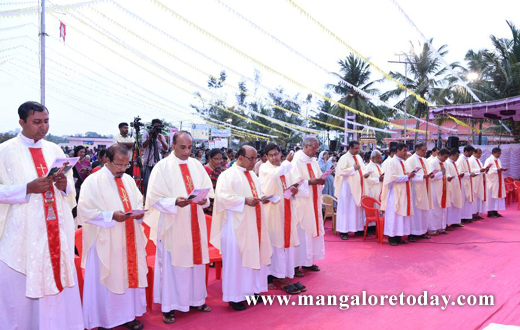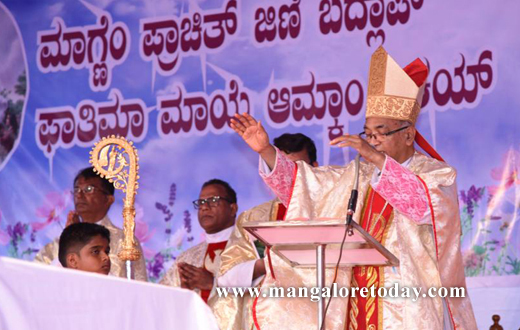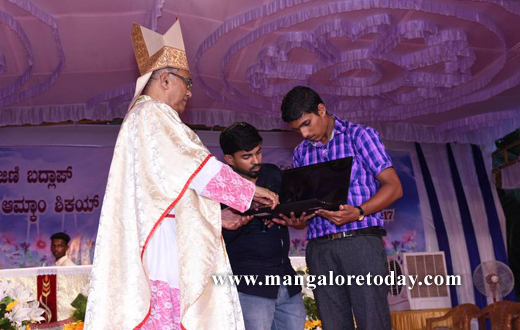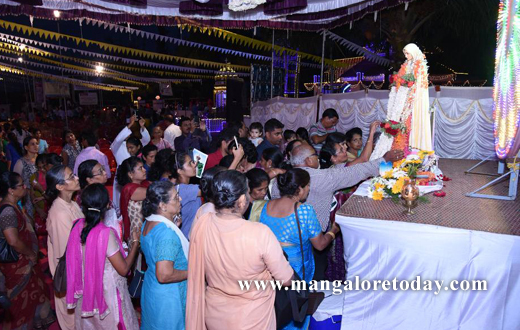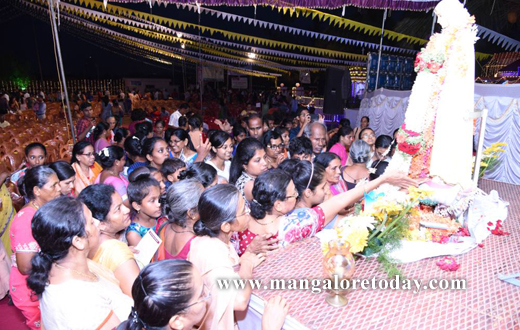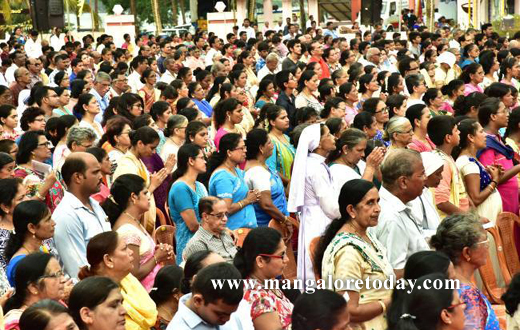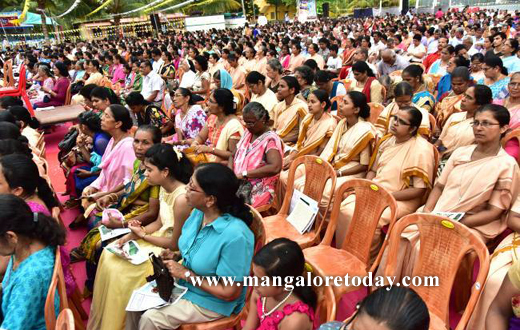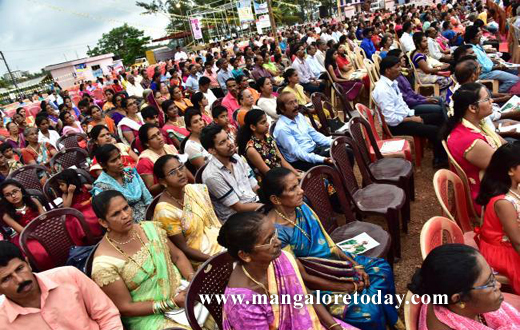 Thannirbavi Church - Historicity : This church of our Lady of Fatima is the only such church situated near Mangaluru city. The church is located about 20 km in the North west of the city, near Sultan Bathery, just across the ferry. In early times the area was referred to as "Thundrabail". With the 'Gurpur river' on one side and the vast Arabian sea on the other, this picturesque picnic spot is very valued locally. Strangely near this church, water is found at quite a shallow depth, and the water too is of a potable nature though one would expect salty water here.

Before 1940 it was once part of Rosario Cathedral parish, later Urwa parish and Kulur parish until it became independent on May 16, 1950. It has about a hundred families, 450 parishioners and 3 wards. in 1948, a Saldanha family it is said donated about 60 cents of land with a bunglow on the beach nearer the river bank and ferry point. Rev John Miranda was the first Parish priest here, who built a chapel in 1951, blessed by Bishop Victor Fernandes. In 1961. After Rev.Apolinaris Crasta was based there in 1995, good efforts were put in by the parishioners and a large church, priests house and so on was constructed. On May 13, 1998 the new parish church and presbytery was inaugurated. Today it is a fairly active parish, the 'Mangaluru smart city' project and the tourist potential of the area there is scope for it to develop in a big way in the future. As of now it has earned a name as a "Fatima Pilgrim Center" and with the 'Fatima Centenary' being marked by the Mangalore diocese at this church in Tannirbavi it's value is surely seeing a big leap with many blessings to be showered down on all people here and in the future too.

Current celebration at Thannirbavi : Rev Dr Aloysius Paul D'Souza the Bishop of Mangalore joined by Msgr Denis Moras Prabhu and 52 priests celebrated the thanksgiving mass at 5.pm at Our Lady of Fatima Church Tannirbavi to commemorate one hundred years Mother Mary's apparition to the three children at Fatima of Portugal. People of DK showed fervour and devotion in congregationg and honouring the divine mother, which is said will continue in time to come.

The Catholic Church here has grown spiritually because of Mother Mary's apparition at Fatima. Millions of people visit Fatima
every year and go back changed- change of life, the Bishop said. He also said that today Pope Francis is Canonising the two of the three children (Francisco and Jacintha) as Saints whom Mother Mary appeared in 1917.

The statue of Our Lady of Fatima was brought in procession from Bondel Church at 3.30 pm to Dost Club ground Tannirbavi. From Dost Club Tannirbavi the statue was taken at 4 pm in a solemn procession to Our Lady of Tannirbavi Church grounds. Fr Joseph Martis the Rector of St Joseph Seminary Jeppu preached a homily during the Holy Mass. In his homily he highlighted the message of Mother Mary given to the three shepherd children ( Lucia 10 yrs, Francisco 8 yrs and Jacintha 7yrs) i.e. call to prayer, penance and devotion to the Immaculate Heart of Mary.

A documentary movie on Our Lady of Fatima produced by Fr Stany Monteiro of St Mary Vianny Church Bambil. Fr
Claud Corda, Dominican Friar from St Dominic Church Ashoknagar spoke on the importance of praying Rosary. 4,500 people participated in the programme. Fr Alban Rodrigues the Parish Priest of Tannirbavi welcomed the dignitaries and the people. Fr Francis D'souza the convener of the programmed thanked all those who worked and contributed to make the programme a successful one. Felix D'Souza the vice president, Clifford Lobo former vice president were present on the occasion. Special arrangements by road and ferry were in place for the pilgrims and the arrangements and crowd control was laudable. Pilgrims are expected in the future to this heavenly spot between the sea and river.

Note : Readers of "Mangalore Today - Monthly Magazine" issue- May 2017, to be released soon, can read a full account as a special feature on this episode.

Write Comment
|

E-Mail
|
Facebook
|

Twitter
|

Print