The victory of AAP at Delhi has given a Hope to the people of this country: AAP -DK Unit
mangaloretoday.com
Mangalore, Feb 10: In a press release from the DK Unit of AAP expressed 'thanks' for the support rendered for the party directly or indirectly all these years. "The party victory at Delhi has given a Hope to the people of this country that not all is lost in India, and India has a Hope to Shine back to its original glory at the end of a dark tunnel. It is a land mark history and 10th Feb will be written down in the history of Indian politics as the history changing day towards corrupt free India" said Rohan Shiri, Secretory of the DK Unit AAP.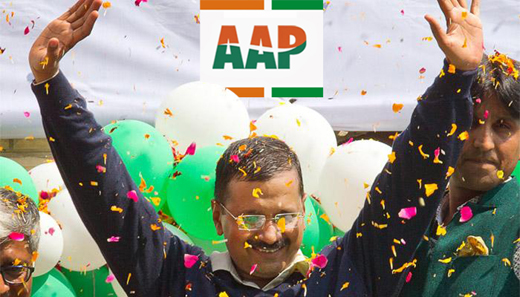 We at D.K. unit has worked immensely towards the victory of Delhi, many members went to Delhi for campaign from here, they stayed there between 7-21 days and campaigned there with local and other volunteers from Karnataka, thousands of calls were made by the members of the unit to the voters of the Delhi asking them to vote for a corrupt free candidate, members and supporters from all over the world who hail from D.K. region donated few lakhs of rupees online to Delhi campaign from their hard earned money, thus D.K unit played a vital role towards success of the Delhi election.
D.K. Unit has organized a Victory rally on 11th Feb 2015 Wednesday, from Joythi circle to Town hall Gandhi Statue, as a mark of respect to the father of the nation who dreamt of corrupt free India, the rally will start at Joythi circle at 6:00 pm and end at Gandhi statue, we request all the citizens to join the victory rally.
D.K. Unit in future will strength its presences by increasing its volunteers base and request all citizen who have a dream of corrupt free India to join the party to build a India to the next level.
AAP D.K. Unit sends a strong message to corporators of Mangalore city cooperation to either start working towards improving their ward or face an Aam Aadmi in the next election, It has urges the commissioner to implement court order and have ward committee formed, which is been unduly avoid by using delay tactics.


Write Comment
|

E-Mail
|
Facebook
|

Twitter
|

Print