The DMIT scam stands exposed
Mangalore Today News Network
Mangaluru, Sep 21, 2017: Dakshina Kannada seems to be the favourite hotspot for scamsters. The combination of prosperity, that we are super intelligent and not easy to cheat seem to be making it a haven for all types of scamsters. In their anxiety to make geniuses of their offspring gullible parents keep falling into various traps.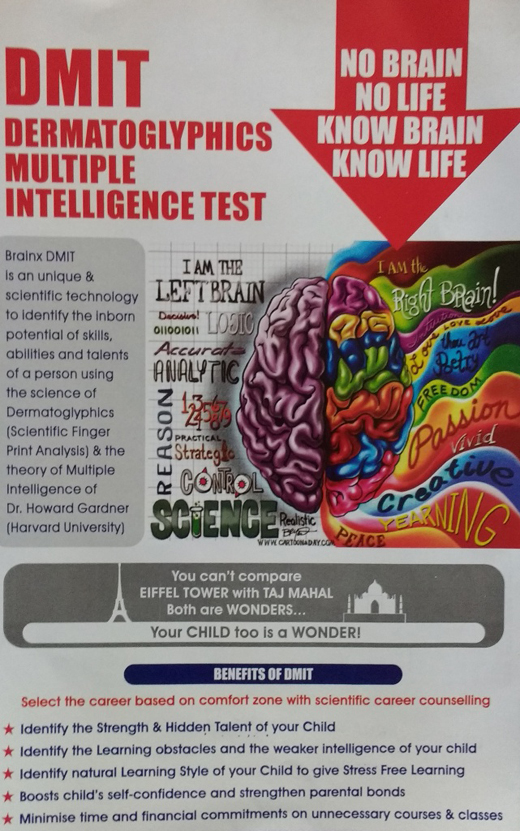 One of these was the so called brain balancing(which was a new bottle for the old wine- Midbrain activation) whose only visible benefit or evidence for its effectiveness was that the children subjected to this process could see with their eyes blind folded! It also came with another dubious pseudo science- DMIT which on expansion reads as dermatoglyphics multiple intelligence test. With the former process coming under attack from us, a new scheme was cooked up for Mangalore under the guise of brain balancing and such.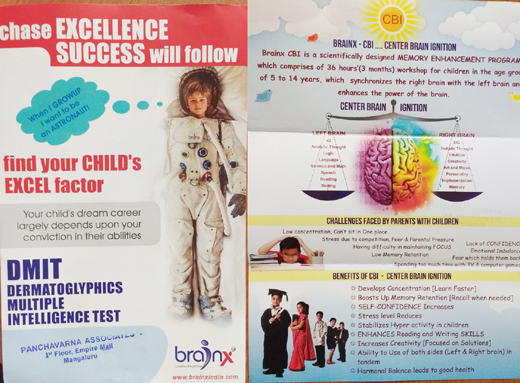 There is a Panchavarna associates at Empire Mall, who have brought out the pamphlets with emotional appeal to parents- again promising to recognise the genius in their progeny by DMIT giving the reference of Howard Gardner a well known educationist/psychologist from Harvard University. Curious about this, I sent a mail to him enclosing copies of the pamphlets and his reply reproduced below was prompt.

Write Comment
|

E-Mail
|
Facebook
|

Twitter
|

Print