Ten day "Swacchata Jagruti Abhiyan" in Mangaluru completed
Mangalore Today News Network
Mangaluru, Nov 18, 2017: "Swacchata Jagruthi Abhiyan" as part of the Swacch Bharath Abhiyan was done between Nov 6 and Nov 16. in different areas of Mangaluru. About 11 teams participated in this Abhiyan and reached out to 1200 houses creating awareness about hygiene, cleanliness, garbage segregation in different households; Ramakrishna Mission, Mangaluru undertook the abhitan.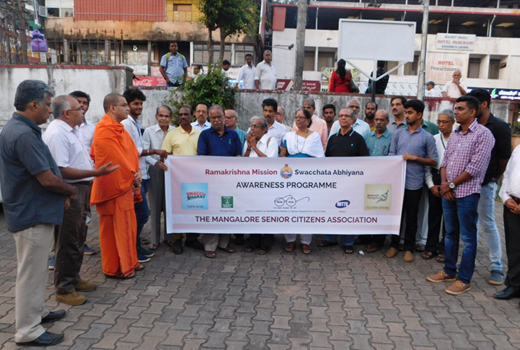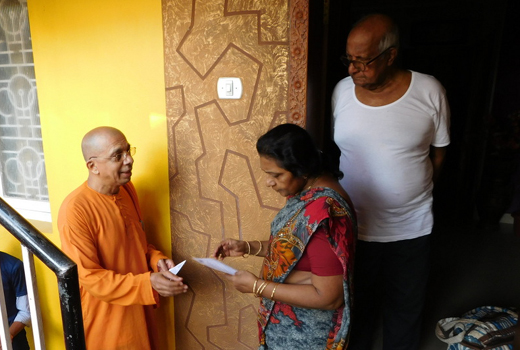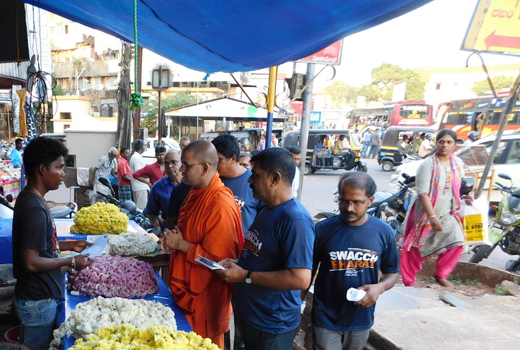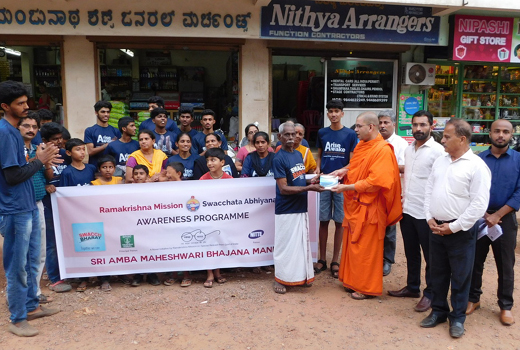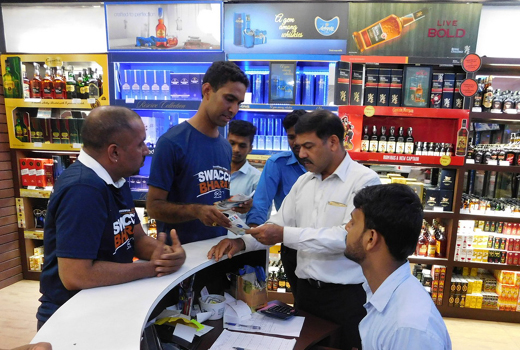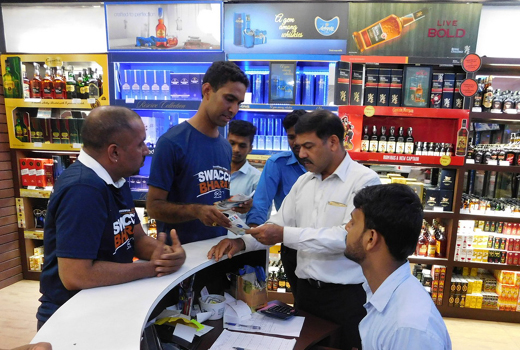 In the span of the ten days; On Nov6, members of Amba Maheshwari Bhajana Mandira took out Jagruthi Abhiyan in Jeppu market road, Mulihithlu main road. Sri Raghava Poojari led the team of volunteers 3 groups and went from door to door. Some volunteers also cleaned the Mulihithlu-Jeppu area by removing dirt and plastic papers.

On Nov7, Bhagini Samaja undertook Jagruti Abhiyan in Morgan's Gate area under the leadership of Smt. Vajra Rao Smt. Rathna Alva. About 40 volunteers went from door to door.

On Nov 8, Nivedita Balaga took part in the Jagruti Abhiyan in Yemmekere area. Swami Jitakamanandaji flagged off the drive followed by door-to- door visit and awareness drive by the team members. They also distributed handbills on awareness to nearly 100 households.

On Nov 9, Auto drivers of Sri Krishna Bhavana Auto stand, Hampankatta initiated the Jagruti Abhiyan in Hampankatta area. They visited nearly 100 shops and urged the shop-keepers to keep their surroundings clean. About 40 members participated in the drive under the guidance of Sri Somanath Kulshekar, president of the Auto drivers' association.

On Nov 10, members of "Friends for Ever" carried out the Jagruthi Abhiyan in Yeyyadi area. Sri Shubhoday Alva & team visited nearly 100 households and shops and distributed awareness handbills.

On Nov 11, Youths of MFC participated in the Jagruthi Abhiyan in Monkey Stand New Road. Sri Anudeep and members of Monkey Stand Friends Circle joined hands in the drive.

On Nov 13, Mangalore Seniors Association carried out Jagruthi Abhiyan in and around Bejai KSRTC Bus stand area. Mainly the nearby shop-keepers were urged to maintain cleanliness in front of their shops and arrange proper disposal of garbage. Sri Nagesh & Sri Ramkumar Bekal coordinated the drive.

On Nov 14, Members of Kumar Gym Friends participated in the drive. Passersby & public were requested not to litter in the surroundings and use dustbins. Anganavady in Kodikal was renovated and painted by Sri Kiran Kumar Poojari and friends of Kumar Gym.

On Nov 15, Shop holders of Forum Mall, Pandeshwara and nearby areas were distributed handbills and were urged to remove flex banners and posters of advertisements and help in keeping their surroundings clean. Sri Vasudev M R Sri Dilraj Alva and many other youths participated in the drive. Nov 16, Sri Sharada Mahila Vrinda carried out Jagruthi Abhiyan in Mangala Nagar area. Housewives were requested to keep their surroundings clean and were distributed handbills. Smt. Sathyavathi coordinated the drive. MRPL is sponsoring this Abhiyan.


Write Comment
|

E-Mail
|
Facebook
|

Twitter
|

Print