Teesta, Yogendra Yadavu to attend National Convention of Communal Harmony in Mangaluru on January 30
Mangalore Today News Network
Mangaluru, 13 Jan, 2016: Swaraj Abhiyan leader Yogendra Yadav and a noted human rights activist Teesta Setalvad will be attending "Sahabaalve Saagara" National Convention of Communal Harmony organised by Karnataka Komu Souharda Vedike on 30th January 2016 at Town Hall.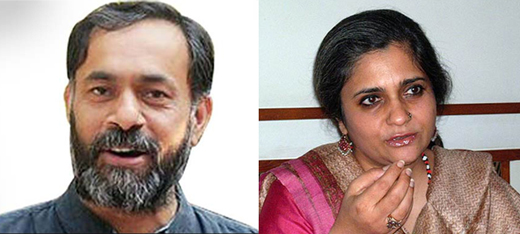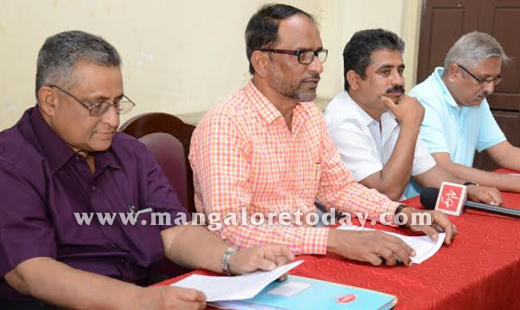 Renowned writer Baraguru Ramachandrappa, Chandrashekhar Patil, Dr. anditaradhya Sivāchārya and others also attend the convention, K. L. Ashoka, State General Secretary, Karnataka Komu Souharda Vedike said here in press meet on 13 January 2016.

Born on poet Kuvempu's birthday on December 29, Karnataka Komu Souharda Vedike has been working for communal harmony in the society working along with minority, backward, Feminist, dalit, farmers organizations and hundreds of writers and writer-writers organization succefully for the last thirteen years.

Working on the path of Buddha, Basavanna, Kabir, Guru Nanak, Sufi, the saints like Swami Vivekananda, Phule, Mahatma Gandhi, Ambedkar, Periyar, Bhagat Singh, Azad, Bose and others the Vedike striving hard to restore peace and harmony in the society.

A good part of convention includes cultural program like traditional Yakshagana , Sufi songs, harmony songs, kangilu dance, Tulu, Beary, Konkani culture and folk art forms. It also includes Prasanna's drama "Kondavaru yaaru."

India's 15 states and the District of goodwill to this conference the representatives of 30 provincial honor. Narayana off the coast of coexistence and representatives of the heterodox tradition, the Queen Various sessions organized on life and works of Narayanaguru, Abbakka, Siri, Bappa Barry, kudmal Rao and others.

Note film producer and Guddedabhoota fame Sadananda Suvarna is Honorary chairman of Reception committee and noted columnist and physician Dr. Srinivas Kakkillaya is the chairman.


Write Comment
|

E-Mail
|
Facebook
|

Twitter
|

Print