Swacchata Abhiyan week 2 by Ramakrishna Mission, Dec 16
Mangalore Today News Network
Mangaluru, Dec 17, 2018: Week 2 of Shramadan of Swacch Mangaluru, part of Ramakrishna Mission Swacchata Abhiyan was in full force December 16, Sunday at Urwa. Prof. Vijay Menon, Corporate Trainer, Kochi and Sri Gurudatt Shenoy, President, Paint Dealers association, Mangalore jointly flagged off the drive near entrance of Zilla Panchayat office at 7.30 am.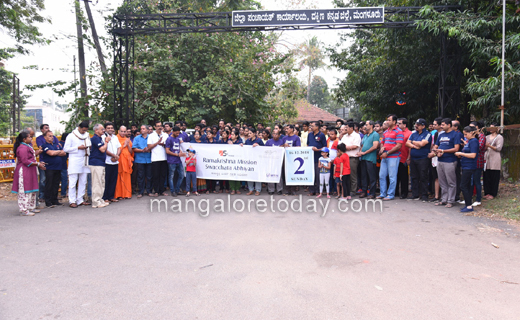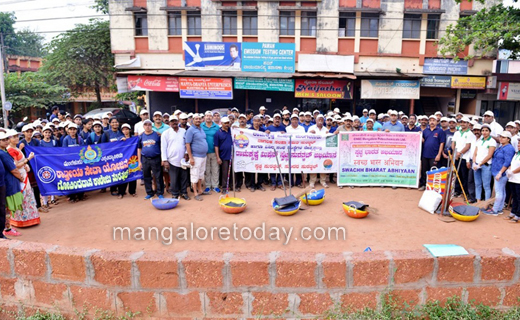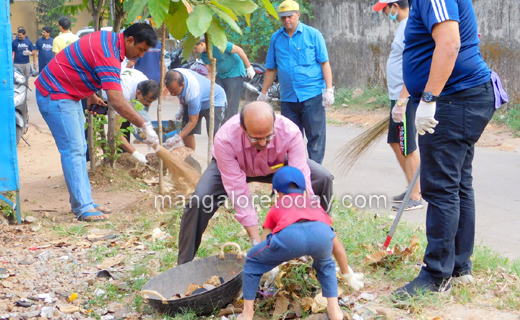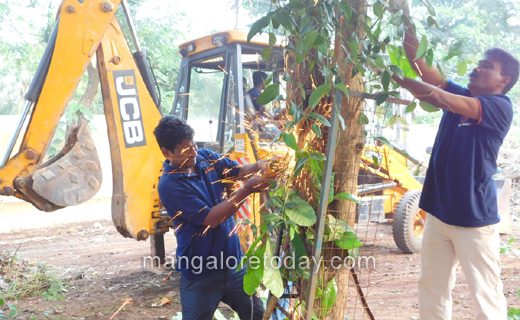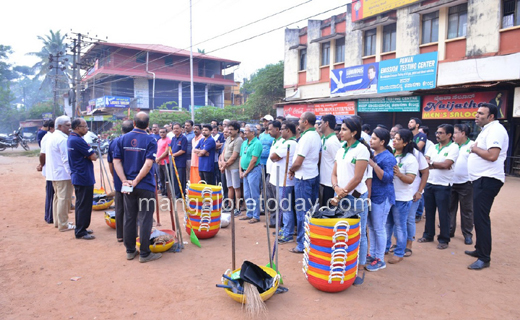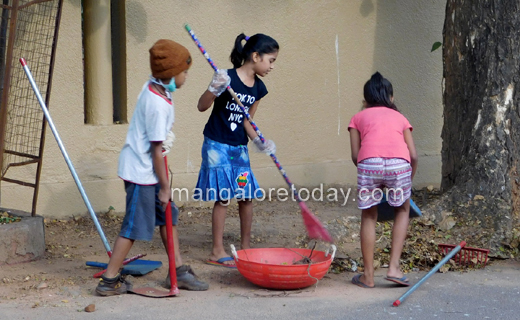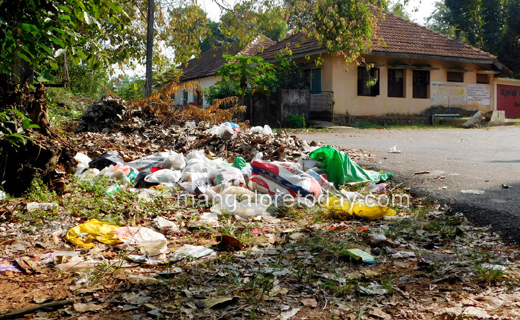 Captain Ganesh Karnik, Mentor of Swacchata Abhiyan welcomed the guests and volunteers. Prof. Vijay Menon said, "Swacch Mangaluru Abhiyan is an fitting example of social responsibility and genuine concern towards humanity. Because of the awakened humanity the Abhiyan is consistently going on for the past 4 years. Future India very much needs such Abhiyans. Its not just cleanliness drive but movement to rebuild the nation. I have been mentioning about this at various fora and I deem it as rare privilege of mine to be present here today." Sri Aniruddh Kamath, Suresh Shetty, Mahesh Kamath, Vice President of paint Dealers Association, Treasurer Padmanabha Nayak, Madhusudan and others were present on this occasion.

The drive was led by Swami Ekagamyanandaji and Prof. Vijay Menon and other volunteers who removed the garbage from a black spot in Urwa by sweeping. Volunteers were divided into four groups. Senior volunteers cleared the garbage. Members of Paint dealer's association cleaned the area and road in front of Govt. Employees quarters. Students of Nitte Physiotherapy Institute swept Urwa main road, Road in front of Infosys and the road dividers clean. Youths of Hindu Warriors cleaned the road beside Infosys. Other volunteers removed the unused iron fencing from the trees.
Removal of Debris and plan to set up a park: For the last several years, a spot besides the road leading to Zilla Panchayat at Urwa was neglected and had become litter zone prone to public throwing garbage. Volunteers of Swacch Mangaluru team had planned to transform this black spot into a beautiful park. In the first attempt towards this initiative, Dilraj Alva, Sudhir Vamanjur, Mehboob Khan guided the cleanliness work by using JCB tipper by removing stones, sand and debris. Ground was levelled. Plan is ready for a park with acupressure walking track, open gym and garden.

Removal of dangerous iron fencing: Iron fencing erected to protect small saplings were posing major problem after the saplings have grown into trees. They were not only damaging the trees and but also disturbing the passers-by. Using fence cutting machine they were removed by volunteers. About 20 such fences were removed with difficulty by Mukesh Alva, Praveen Shetty, Umakanth, Preetham Mugil and others. The branches of the trees were
trimmed.

Umanath Kotekar guided the volunteers. Shubhoday Alva, Punith Poojari, Surendra Shenoy, Mohan Bhat, Damodar Bhat, Nalini Bhat, Ashwini, MCC Health supervisor, Students of Srinivasa Inst. of Engineering and many others joined hands.

Swacch Surathkal – 9 th Sunday Shramadan: 9 th Shramadan of Swacch Surathkal Abhiyan was carried out in Hosabettu Kakkesalu Honnakatte area on December 16, morning. Jaideep Ghosh, Officer of OMPL flagged off the drive. Coordinator of Swacch Surathkal, Prof. Rajamohan Rao, MCC member Ganesh Hosabettu, Sri Krishna Murthy, Surendra Nayak, Satish Sadananda and others participated. Govindadasa College, Nagarika Hitarakshana Samiti Hosabettu, Marble & granite Association, Kulai, Brindavana Hitavedike, Yuvachethana Hosabettu and many other groups and NGOs participated in the drive. MRPL and Nitte are sponsoring these drives.

Contact – 9448353162 (Swami Ekagamyananda, convener, Ramakrishna Mission Swacchata Abhiyan)

Write Comment
|

E-Mail
|
Facebook
|

Twitter
|

Print