Supreme Court issues notice over UPCL transmission lines
Mangalore Today News Network/ The Hindu
Udupi, May 12, 2012: The Supreme Court issued notices to the Ministry of Environment and Forests, Government of Karnataka, and Karnataka Power Transmission Corporation Ltd (KPTCL) on May 9 in the public interest litigation (PIL) filed by the Nandikur Janajagriti Samiti against the use of 172.53 hectares of forest land in the Western Ghats for building transmission lines from Udupi Power Corporation Ltd (UPCL) at Yellur in Udupi district to Shanthigram in Hassan, said a release issued by the samiti here on Friday.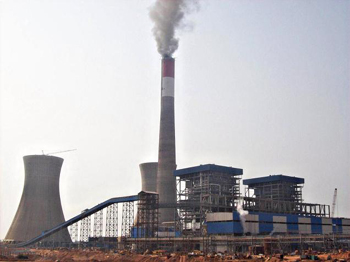 The release said the samiti had earlier challenged the forest clearance issued by MoEF on January 17, 2012, before the National Green Tribunal (NGT), in New Delhi.

The NGT disposed of the appeal with direction that KPTCL will not fell any trees nor destroy the biodiversity in the stretch of reserve forest land measuring 8.3 km in Ballur, but allowed felling of minimum number of trees in rest of the forest lands for which clearance had been granted.


It has directed MoEF to take steps and notify detailed fresh guidelines for laying transmission line through forest area.

However, not satisfied with the NGT order, the samiti approached the Supreme Court in PIL (civil appeal) 4,143 of 2012 with a plea that the Supreme Court may restrain cutting of the trees on the entire stretch of Western Ghats.

The contention of the samiti was that that it had challenged the legality of the establishment of power plant from which the power was to be evacuated and if the PIL in the High Court was allowed, the exercise would prove futile.

One of the other main grounds urged by the samiti was that that KPTCL had not considered an alternative option, that was, there existed the 220kv Kemmar-Varahi-Shimoga-Bangalore line for which plenty of forest was already cleared at one stage and these lines could be upgraded to 400 kv DC.

The existing transformers could be used in other areas and after the coastal districts were provided sufficient power, the remaining could go to Bangalore through the upgraded lines.

The present proposal to take the lines through the forest would result in very high ecological cost and transmission losses.


The samiti argued that in a recent judgment, the Bombay High Court issued direction that until the Madhav Gadgil chaired Western Ghats Ecological Expert Panel Report was considered and a decision was taken by the Union Government, there should be no tree felling in the entire Western Ghats.

On the other hand, UNESCO was thinking of granting World Heritage status to the Western Ghats. It was noteworthy that enormous benefits would be derived if such declaration was eventually achieved by India, the release added.

Courtesy: The Hindu



Write Comment
|

E-Mail
|
Facebook
|

Twitter
|

Print