Subrahmanya temple possessing wealth covers roof with tarpaulins?
Mangalore Today News Network
Mangaluru, Oct 09, 2015: The famous and wealthy rich Kukke Subrahmanya temple in Dakshina Kannada district is using tarpaulin to plug the leakage in its tiled roof.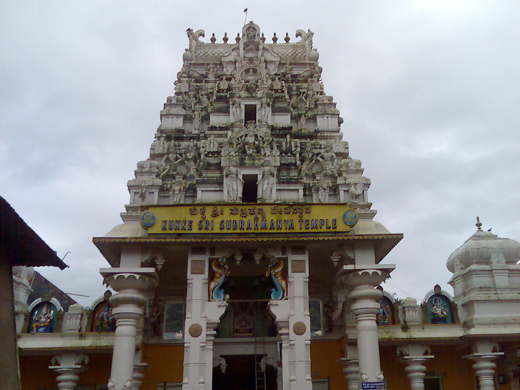 The tiled roof of the entire temple complex has been in a dilapidated state for the past eight years now. In spite of getting crores of rupees as annual income, the authorities concerned have not bothered to set the problem right.

Some of the major places where water leaks from the roofs are over the doorway leading to the sanctum sanctorum in the main temple and in the Uma Maheshwari temple.

The temple has vast sources of income—from collection box, vow offerings, bank interests, rent from convention halls and agricultural land. In 2014-15, the annual income of the temple was Rs 77.6 crore. The temple received around Rs 15.16 crore from the collection box, Rs 32.14 crore from the vow offerings, Rs 17.61 crore interest from the deposits kept in various banks, Rs 2.34 crore as rent, and 31.99 lakh from the temple-owned agriculture lands.

There are about 390 permanent staff and more than 180 daily wage labourers, who work in the temple.

Around Rs 6.58 crore is set aside for their salaries, Rs 68.52 lakh for the annual car festival, Rs 5.54 crore for food, and 6.57 lakh for elephant and cattle protection. About Rs 10.63 crore has been set aside for temple's master plan and Rs 14.5 for the construction of underground drains. Finally, a tax of Rs 1.46 crore is paid to the government.

The temple's consolidated expenditure is seen to be less. Though there is money there seems to be no solution for the leaking roofs?


Write Comment
|

E-Mail
|
Facebook
|

Twitter
|

Print