Students from Mysore Reign Supreme at ROTEX Debate 2015 Mega Finals at Moodabidri
www.mangaloretoday.com
Moodabidri, Dec 6, 2015: Amidst heated discussions, the boys from Bharatiya Vidya Bhavan, Pruthvi HP and Shankar N Athreya lifted the coveted trophy at the state level mega finals of ROTEX Debate 2015 held at Excellent Pe-University College, Moodabidri in Dakshina Kannada on Friday. The girls from Mysore's Huda Public School, Syeda Sufiya Sadaf and Emaan Alina Yosuf came close second, thus proving the city's supremacy in the event. Anirudh Kunnur and Shreenidhi K S from Chinmaya School, Hubli came third.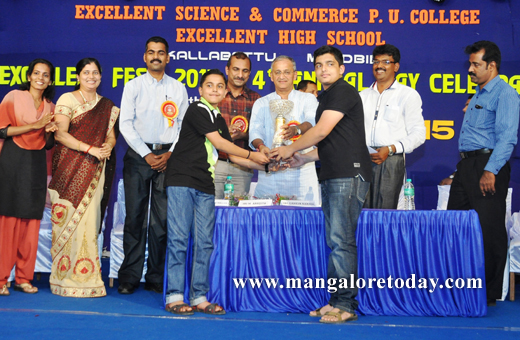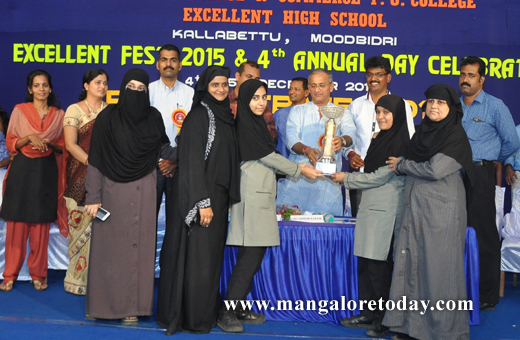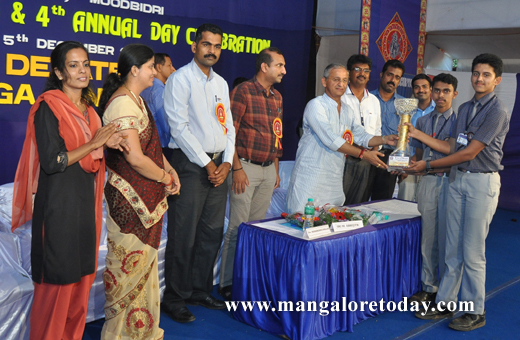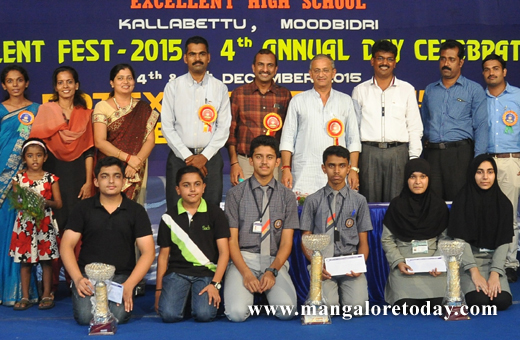 The winners walked away with cash prize of Rs. 10,000 while the Runner-up trophy was accompanied by cash prize of Rs. 7,000. The event was conducted by Excellent Pre-University College in association with Rotary Club of Moodabidri Temple Town and Centre for Integrated Learning, Mangalore. It was conducting in two stages, first at the district level and then the inter-district mega finals.

Out of nearly 400 speakers who participated in the eight districts, 24 students forming 12 teams qualified for the mega finals. Interestingly, the winners of the mega finals were pushed to third place in the district level and only managed a wild card entry. The Bharatiya Vidya Bhavan lads had won second runner-up prize at ROTEX Debate 2014 last year. The district level rounds were conducted in Madikeri, Mandya, Mysore, Shivamogga, North Kanara, Hubli, Dakshina Kannada and Udupi.

The event witnessed high standards of debating profess among the children who argued and refuted effectively on the contemporary issues including the governance of the Narendra Modi led Government, erosion of values among children, impact of technological advancement and role of media in present world.

The novel format of debating through panel discussion brought out the best among the young participants as moderator, former senior journalist of The Times of India and presently convener of Centre for Integrated Learning, an individual development organisation in Mangalore, S Nandagopal, initiated the discussions.

The Mega Finals was inaugurated by Minister for Forest and Environment and Dakshina Kannada district incharge, B Ramanath Rai while the valedictory address was delivered by Member of Legislative Council Capt. Ganesh Karnik who also distributed the prizes. Chairman of Excellent Pre-University College Prof. Yuvaraja Jain, Secretary Rashmitha Jain, President of Rotary Club of Moodabidri Umesh Bhat, Executive Director of Centre for Integrated Learning, Sachitha Nandagopal among others were present on the occasion.


Write Comment
|

E-Mail
|
Facebook
|

Twitter
|

Print