Stray dogs in city - Mayor passes buck, promises better system in future
Mangalore Today News Network
Mangalore, Aug 9, 2014 : Speaking at a special meeting held on August 8, City mayor, Mahabala Maarla passed the buck to MCC officials and others in spite of system in place. He stated that measures should be taken to check the dog menace on lines of Hubli, which tackled the pig menace.

Marla told media after the meeting an overhaul of the system of sterilization of dogs in the city. "At present Animal Care Trust has been given the contract for three years to catch stray dogs and sterilize them.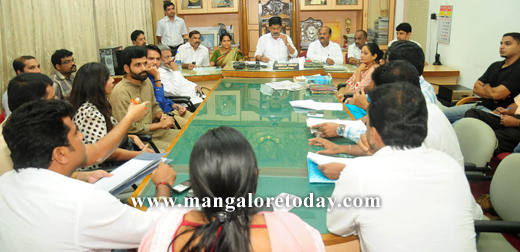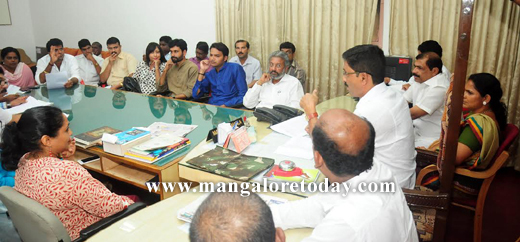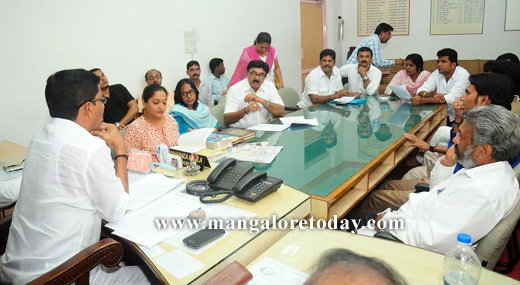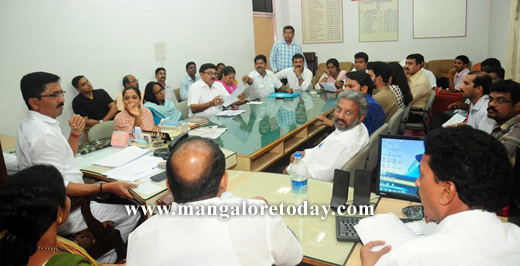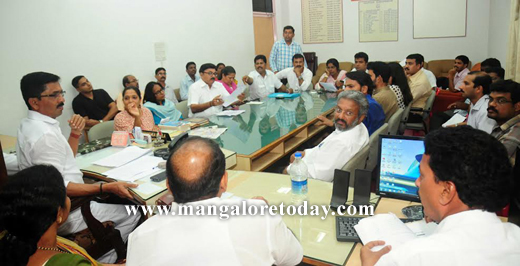 The Trust is being paid Rs 445 per dogs for catching, sterilizing and to leave at the spot where it was caught. We are proposing a change in the module. Separate agencies will be given the contracts of catching the canines and sterilizing them," Marla said adding that a special meeting in this regard will be held on August 12.


Mohammed Imad, son of Imthiyaz - Badrunnisa Banu couple, was attacked by a pack of dogs while he was playing near the gate of the house near Mohiuddeen Juma Masjid at Mohiuddeen Nagar on Aug.7. Following this, the mayor held a meeting of corporators, animal care agencies, veterinarians and officials at his chamber.

The mayor also instructed health officer, Dr Manjaiah Shetty, to produce full details about the number of stray dogs present in the city corporation limits, number of sterilization procedures conducted on them, and other such details at the meeting being held in the city corporation on August 12 relating to malaria control.


Suma Nayak of Animal Care Trust felt stray dogs increase in the city because many people release puppies and kittens near market areas. She said that on an average, 200 sterilization procedures are conducted on stray dogs per month. She explained that in case of sick dogs, they are released after they regain health.

When Maarla mentioned that he was told by a person from Yekkur that the trust collects money for catching stray dogs, Suma said that the trust accepts money when voluntary donations are made by people. Standing committee chairman, Purushottam Chitrapur, wanted for launching of the operation to control stray dog menace in a major campaign.

Available figures as of 2012, show 12,388 dogs were being cared for by the owners while 2,352 are stray dogs. 7,709 sterilizations were conducted on street dogs between 2010 and 2014. Mayor Maarla stated organizations which work for animal welfare prohibit culling of stray dogs; the city corporation will give importance to the citizens and children in the city and not street dogs. Figures he said can not br trusted.

The MCC will soon be launching a programmes to control the street dogs similar to a programme follwed by Hubli-Dharwad city corporation to regulate the problem of stray pigs there, by seeking the details there. He expected to divide the task trapping stray dogs and sterilization procedure, and to appoint a veterinarian for certification about the performance of sterilization procedures.


Mayor Marla said that the meet will discuss launching a special ward-wise drive to control dog menace. "The meet will also decide the conditions to be stipulated while awarding contracts of catching dogs and sterilizing them. Though the corporation has spent vast sums to reduce the number of street dogs through sterilization programme, it has not yielded expected results. Hence, we will have to think of an alternative plans," . This matter hopefully will receive attention.


Write Comment
|

E-Mail
|
Facebook
|

Twitter
|

Print