Siddalingaiah sad about lack of focus on Kannada from the younger generation
Mangalore Today News Network
Moodbiddri, Nov 14, 2014: Poet Siddalingaiah, who will preside over the three-day Alva's Nudisiri, felt that young writers posting poems on FB is a welcome trend. "But you cannot expect great works from them as their works are limited to only FB. I expect them to grow beyond social media.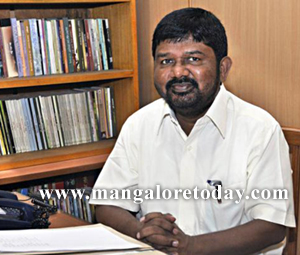 They should study works of Kuvempu, D R Bendre, G S Shivarudrappa, K S Narasimhaswamy, Gopalakrishna Adiga and others. FB and other social networking sites are best for young writers to practice, but we cannot have high hopes from them.''

The poet rued that present day writers have no links with the works of ancient poets like Lakshmisha, Kumaravyasa, Pampa and others. "I want young writers, poets and even teachers to study their works. Otherwise, what they write or teach about Kannada literature is incomplete. They have no idea of their works at all. It is really sad.''

The writer said that the new generation has no knowledge of Kannada and its roots.

"They do not know who is Pampa, Kumaravyasa or Ranna. They do not know the roots of our literature. It is time Kannada writers, teachers and youths start a revolution for the language.''

Siddalingaiah also took exception to young writers seeking instant popularity. "They write a poem and somehow want it published in a newspaper. Once it is published, they think they are popular. Writing is a 'thapassu'. Even Adiga considered writing poetry as 'thapassu'.''

Siddalingaiah, who was an MLC for two terms, expressed his disgust at the recent developments in politics. "Politics is completely polluted. There are no statesmen like Ramakrishna Hegde and J H Patel. The unfortunate development is that even after elections, rivalry in politics is growing. Patel and Hegde forgot politics after elections.''

On remarks by politicians on rapes, the poet said, "They speak without knowing the consequences. They are not only polluting politics, but also Kannada language."

Write Comment
|

E-Mail
|
Facebook
|

Twitter
|

Print