Shrikar Prabhu opens campaign office, woos disgruntled BJP party workers
Mangalore Today News Network
By Mahesh Nayak

Mangaluru, March 25, 2018: Expelled BJP leader and MLA aspirant R. Shrikar Prabhu formally opened his election campaign office situated at First Floor, Prakruthi Complex, (Opp. Bharath Beedi), Kadri on Sunday, 25th March at 4:00 p.m. The campaign was symbolically initiated at the adjacent C. V. Nayak Hall with the lighting of the lamp by his mother Chitrakala V. Prabhu.

A few days back Shrikar Prabhu had announced that he would contest from Mangalore South Vidhana Sabha constituency as an independent candidate in the forthcoming state assembly elections. He had been expelled from BJP in 2014 for a period of six years along with advocate P. P. Hegde. It has been speculated that the incumbent BJP city MP Nalin Kumar Kateel was behind the expulsion as he had suspected the duo of allegedly betraying him to the media in the run up to the last Lok Sabha elections.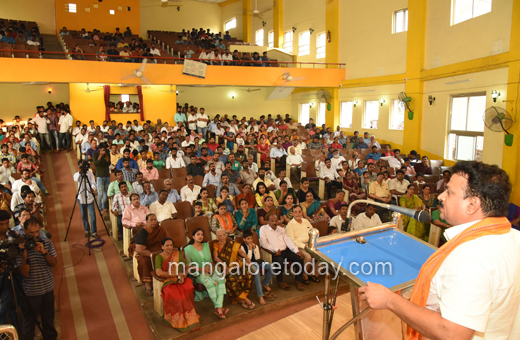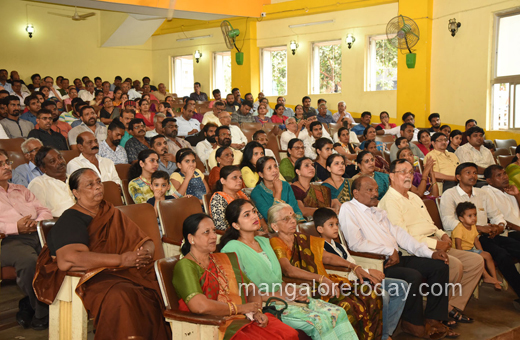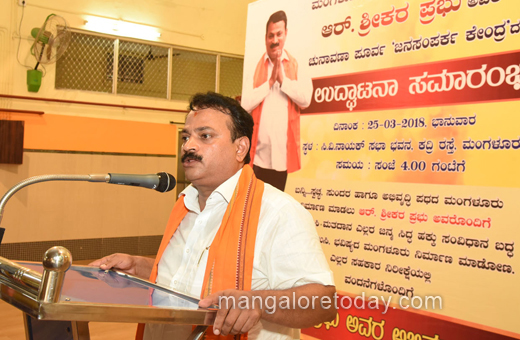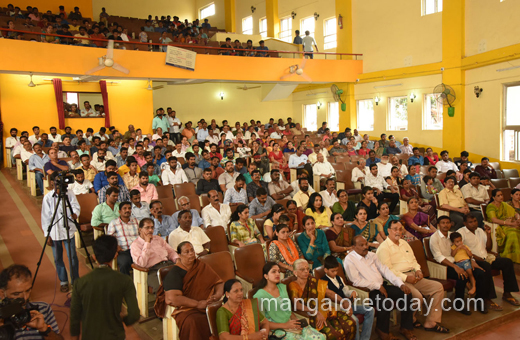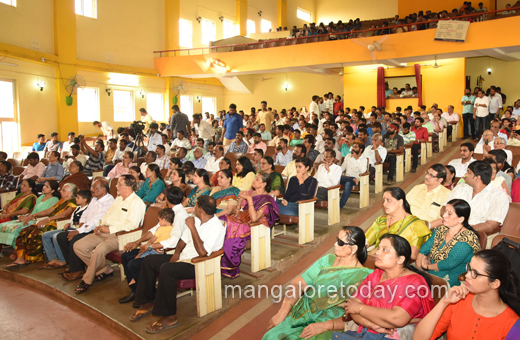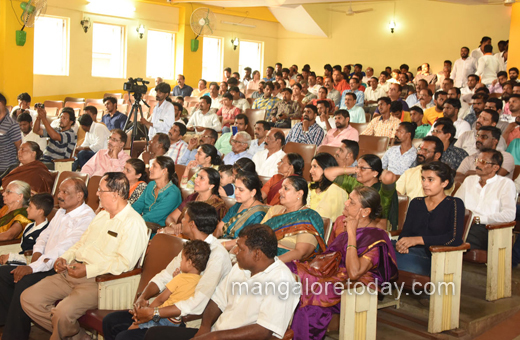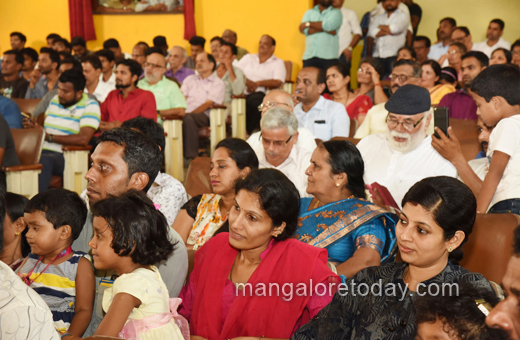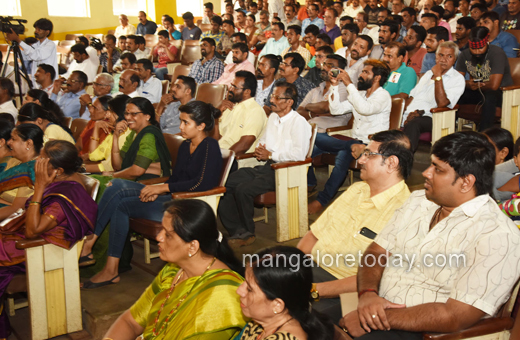 Addressing a hall packed with supporters, Prabhu asserted that he had been a sincere party worker and RSS volunteer for over three decades and this experience had developed in him a passion serve to society. "Once you get into social service, there's no going back," he said. "Today I continue to stand by the same ideology and will also face the election on the same basis."

"I was expelled from BJP abruptly in 2014 by the then party state president Prahlad Joshi without following any procedure like giving show cause notice and I was given no opportunity to defend myself. I have no anger against him or anybody else but the system worries me. BJP is a national party with a constitution. The party is good, the ideology is good, and it has good leaders like Modi, Atalji. But the party workers are used and dumped by the leaders after the elections. They are suffering, and we should wonder why the leaders do not understand their plight. If you can't give justice to your own party workers, then what can you give to the six crore people of Karnataka?" he asked.

Continuing his address, a visibly emotional Shrikar Prabhu said: "Today there is no scope in the party for me even to offer apology for any alleged offence. But I consider myself a BJP party worker yesterday, today, tomorrow. Nobody can keep me out of BJP. Hence I am contesting the election as a sincere party worker and if elected as MLA I will continue to be loyal to BJP ideology. I am not contesting out of anger or ambition, but out of a sense of sadness. If I had been after power, I could have lobbied for a party ticket long back. But I always saw myself as a party worker and served the people without any selfish expectation. I am contesting election to save the respect of the party workers. Today if the grassroots workers are still with me, it's only because they know of my sincere work for all these years."

"My expulsion was because of the hunger for power of a handful of people. We should teach them a lesson. This election will change everything. They murdered me politically, but now only you can give me rebirth by blessing me with your support."

It is clear from the tone of his speech that Shrikar Prabhu's is a tight rope act. On the one hand he is trying to woo disgruntled party cadres and on the other he is keeping the door open for a possible Ghar Wapsi after a magical intervention by the party's national leaders. This is borne by his constant reference to his RSS roots and loyalty to BJP national organization, his repeated praise of Prime Minister Modi's leadership, rants on his victimhood and sympathy for the party worker's cause.

R. K. Shastry, Dr. Jayaprakash Rao, Gopalkrishna, Raghuveer Maben, Yathish Kumar, K. P. Shetty, Premchandra, Vasanth Prabhu, Shreelatha Gopalkrishna and others gave testimonial speeches on the occasion.

Nithin Suvarna gave a vote of thanks.

Write Comment
|

E-Mail
|
Facebook
|

Twitter
|

Print