Should Naresh Shenoy be not proclaimed as absconder?
Mangalore Today News Network
Mangaluru, May 30, 2016: While one of the accused Naresh Shenoy of the RTI activist Vinayak Baliga murder case has been absconding since nearly two months and the police being unable to nab him, one wonders as to why it is so. He has filed petition after petition for anticipatory bail, interim anticipatory bail and trying desperately for it.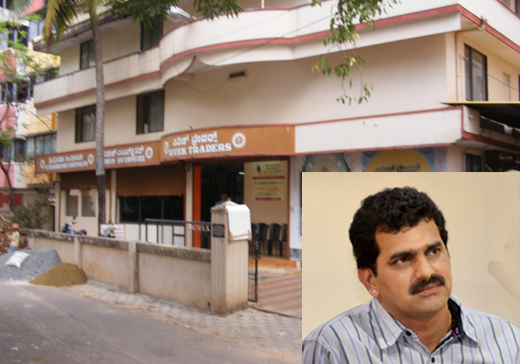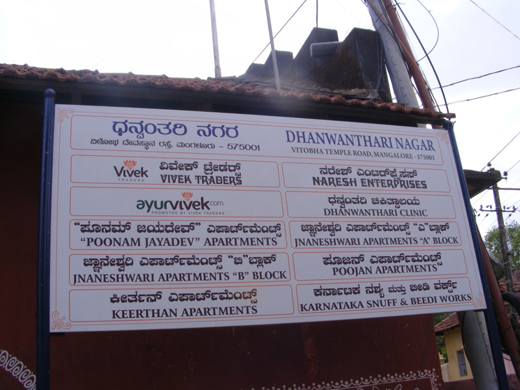 When the application for anticipatory bail had been rejected at the IInd additional sessions court at Mangalore, appeal no 3400/2016 was filed at the Karnataka High court. Since the same had been posted to 2nd June as the vacation judge had ruled, an advancement with an interim IA application was filed again which came up for hearing on the 24th May, before another vacation judge who posted it for the 30th of May, as matters stand today. While one wonders as to why the police are unable to arrest a person who is in constant touch with his lawyers, rumors have been around that he is holed up in villages in Uttar Pradesh and keeps changing the location! In the meanwhile one of his close friends and probably a co-conspirator who is also a photographer by profession has been arrested for abetment of his escape and hiding.


A few days ago his wife, Smt. Sumana Naresh Shenoy has filed a complaint at Judicial magistrates court at Mangalore about allegedly defamatory postings being put up about him on a whatsapp group which in her own words are "My husband being a businessman has done several good deeds in social and religious spheres and made a name for him. Some people who cannot bear it have put writings such as 'Wanted dead or alive' and spoiled his name.

They have done it even after requesting them not to do so". The Burke station police have been ordered to investigate her complaint. While one can wonder as to how some one else other than the allegedly defamed can file a complaint for defamation, it would be also relevant to know whether she knows where her husband the allegedly defamed "businessman who has done several good deeds is social and religious fields" is hiding now and whether as a law abiding citizen she would co-operate with the police for arresting a person against whom a non bailable warrant is pending for execution in a serious case under section 302.


Since the police are unable to get their hands on them why not proclaim him an absconder under section 82 of the Cr PC? The trial court can declare that the person is a proclaimed absconder when a declaration under sub section 1 of the section when the person fails to appear at the specified date and time under the proclamation made by the court. In fact the Supreme Court has observed that- The primary meaning of the word abscond is to hide and when in order to evade the process of law a person is hiding from (or even in) his place of residence he is said to abscond. So, by this definition Naresh Shenoy is an absconder and under section 82 of the CrPC subsection 1 the court can order requiring him to appear at a particular place and time not less than thirty days of issuing such a proclamation. There are two other accused in this case who are also absconding that is Srikanth and Vignesh but the mastermind seems to be Naresh Shenoy. Under section 83 of the same act, the court can order the attachment of any property moveable or immoveable or both belonging to the proclaimed person. One wonders as to what prevents the police from going ahead with this process. There have been instances where within a few weeks of the person absconding such proclamations have been issued.

Since the Mangalore police are unable to arrest him they could at least try to get him to surrender to the court by attaching his properties. We understand that the police are much more capable than us in finding out the details of properties owned by criminals, but we think that this may help them to a small extent.
He is supposed to possess a lot of property and also runs businesses like hostels, a resort and a distribution agency for Ayurvedic products. While our photographer Abhijith Kolpe tried to get some photographs of the properties Naresh Shenoy is supposed to own on Vithoba Temple road, Mangalore, he was prevented from doing so by some unknown person from Vivek Traders, which is supposed to be owned by the accused Shenoy from doing his task. He is supposedly the owner of a large amount of property in this lay out called as Dhanwanthari nagar situated at the Vithoba temple road, Mangalore. His wife is also the owner of about an acre of land in Shakti nagar though it is said to be under litigation as there is some dispute about the ownership.

In the meanwhile some of the supporters of the Baliga family have promised to offer cash awards for information leading to the arrest of the absconders in the Vinayak Baliga murder case. It is not possible us to do that directly but we intend to discuss this matter with the commissioner of police, after suitable instructions from him we shall be able to make public the details and hand over the amount to him.

It is imperative that the accused is brought to book as soon as possible so that public get confidence in the justice delivery system because as the popular saying goes justice delayed is justice denied. The Baliga family lives in mortal fear of one or more of them getting attacked by the forces behind the cruel murder of their family member. They have also met the Dakshina Kannada district in charge minister Sri B.Ramanath Rai who has promised them support and has assured them that all the accused will be arrested soon and the due process of law will see that they are punished for this dastardly act.

Narendra Nayak

For and on behalf of the family of deceased Vinayaka Baliga and the Deshapremi Sanhgtanagala Okkuta who have been demanding justice for Vinayak Baliga

Write Comment
|

E-Mail
|
Facebook
|

Twitter
|

Print