Sex, sleaze and astrology: Narendra Nayak expose Pandith Ramakrishna Sharma
mangaloretoday News network
Mangaluru, Jan 07: When the astrologer Pandith Sharma was exposed by us, we were expecting that a can of worms would be opened. Our predictions came right and it is that not just a can of worms but a can of stinking, rotten worms has been exposed now and by the way things look that there are lot more to come! When this rogue was arrested and remanded to judicial custody, we were expecting his victims to come out and narrate their tales of exploitation. Hence I had given my cell number to the employees and owners of a laundry and hotel near the building and had instructed them to direct any victims who wanted to fight for their rights to get in touch with me.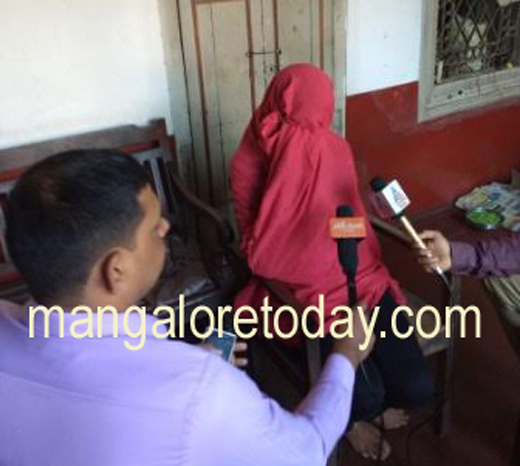 Today, I had a call from a young woman who said that she had paid him nine thousand rupees and wanted to recover it from him. I promised to help her and picked her up from her residence. Latha(her name changed) narrated to me her story of how she had paid thousands of rupees to him for procuring employment for her and for solving her problems. She is the daughter of a separated couple and staying with her mother. As her father was not paying maintenance their finances were not very sound. Having finished her graduation and not getting any job, she was desperate for employment. When no jobs were coming her way she started losing hope. But, one day she saw the ad of the rogue astrologer on a TV channel and decided to try out his services.

She went to him and he promised to get her a job within a few months if she performed some pujas and such rituals prescribed by him. He also gave her some amulets to tie around her arms. Though she had not much, she paid him in installments a total sum of around 9000 rupees. Despite of all his magic powers, she could not get a job and hence demanded her money back. Then he started avoiding meeting her and she persisted in her efforts. At this juncture he told her that since her luck was very bad due to some evil black magic done to her, there was only one way out of it and that was by going to bed with a Brahmin! When she got angry and shouted at him he assured her that there was nothing wrong with it. He also told her that was nothing carnal in it and it was a favor being done to her. He also promised to arrange one for her and tried to molest her. She escaped from his clutches and went away. After a few days she got a call from him saying that his guruji had come and he had a lot more powers to help her. When she went there, she saw a middle aged man who showed her some magic with an agarbatti and assured her that her misfortunes were going away! The he took some ash and asked her to lift her upper garment and lower her trousers so that he could apply it on her navel. When she refused he tried to remove her shirt and she once again escaped. She decided to go later to get her money back.

On toe 7th of January she decided to visit his office to collect what she had paid him as he was answering his phone. She found the office locked and she was told by the people in the laundry below his den to call me. When we met her she had not told me about the sex and sleaze. But when she revealed during the course of the narration of the sequence of events about his suggestions to go to with a Brahmin, I got really angry and we decided to take all possible legal action against this thug who was in judicial custody. So, now new cases have been registered against him for various sections including sexual assault. Two members of the Janvadi Mahila Sanhgatane have come forward to help this girl in her search for justice. We are also supporting her and I have promised to take her wherever needed.

This sort of thugs who exploit helpless women should get the maximum sentence under the laws of the land. Here are the photos. One can imagine the travails that a young woman has to go through as she has no one to protect her! The police authorities have promised strict action against the guilty.


Write Comment
|

E-Mail
|
Facebook
|

Twitter
|

Print