Separate harbour engineering department is a vital need
Mangalore Today News Network
Mangaluru, Nov 11, 2014: Speaking at a 10-day training programme for fisheries developmental officers on 'recent developments in engineering techniques for aquafarms' organised jointly by the National Fisheries Development Board, Hyderabad and College of Fisheries here on November 10 Monday, Karnataka Fisheries Development Corporation (KFDC) Managing Director V K Shetty has said that transfer of engineers from the ports and inland water transport department is hampering a few development works related to fisheries sector.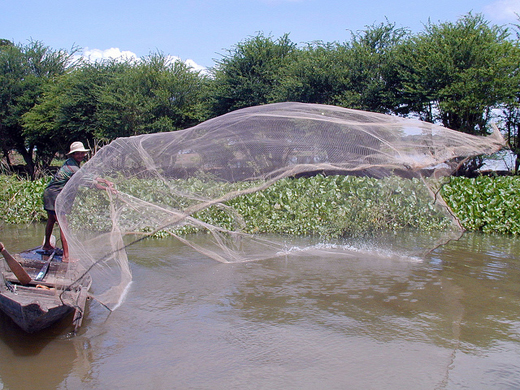 He pointed out tha in neighbouring Kerala state a separate harbour engineering department to cater to the needs of harbour, fisheries and aquaculture sector. But, here on many occasions, the trained engineer in the field of harbour is transferred to their parent department even when the project is in progress, thus hampering the continuity of the project. The proposal on a separate department of harbour engineering is awaiting its nod from the government, he said.

At a time when captured fishing has reached a saturated stage, there is a need to promote environment-friendly aquaculture. There is a need to develop sustainable technologies for aquaculture and the State Fisheries Departments should take up the extension work. The fish cage culture should also be taken up on a large scale using the latest technology.

Fisheries College Dean K M Shankar said that research has to be carried out to improve technology used in fisheries. Aquaculture has a huge scope in food production in the future. The new fishing vessels, and nets should be designed so that they do not disrupt the fish life cycle by trapping hatchlings.

The work done in a few places indicate that artificial reefs can stimulate fish breeding and revival. These can be laid and managed by a few groups to increase the catch using technology. Pond design and bio security should also be given utmost importance. Harvest technology should be improved. Aquarium engineering should be developed locally to suit the region.

NITK (Surathkal) Professor of Applied Mechanics and Hydraulics Lakshmana Nandagiri said that any new technology should minimise its impact on environment. In his introductory remarks, coordinator S Varadaraju said that 1.24 million hectare brackish water in India is suitable for fish rearing. However, only 10 per cent of the water is used for fish rearing. In Karnataka, 8,000 hectare brackish water is available for fish rearing. However, only 3,700 hectare brackish water is used for fish rearing.

While rearing fish, one need to give utmost importance to pond design, selection of place, maintenance of ponds, technology to recycle the used water from the fish pond and design of cage for fish cage culture. Many aspects of fisheries technology go a begging and this in turn causes serious flaws in the long term.

Write Comment
|

E-Mail
|
Facebook
|

Twitter
|

Print