SP initiates action to take police services closer to out lying people in DK
Mangalore Today News Network
Mangalore, Aug 04, 2014: Adressing a meet after the Scheduled Caste and Scheduled Tribes monthly grievance meeting at his office August 3, Superintendent of Police S D Sharanappa said that as people in remote villages can not afford to come to Mangalore to approach him, he will convene meetings in selected villages and taluk centres starting August 2014.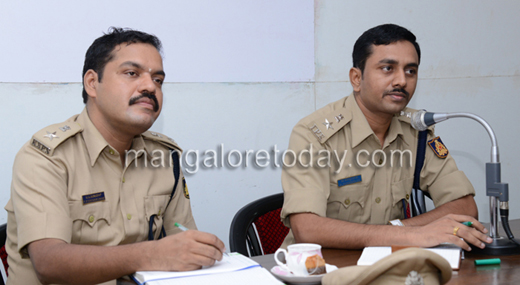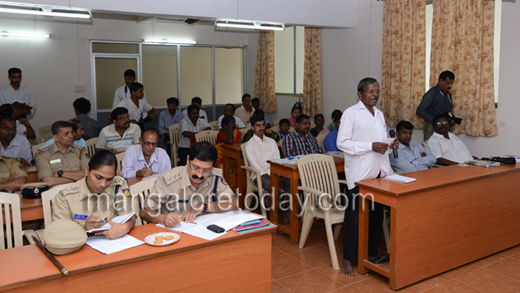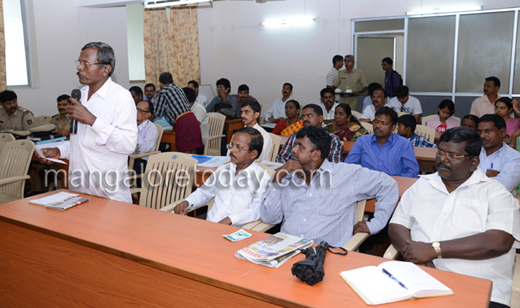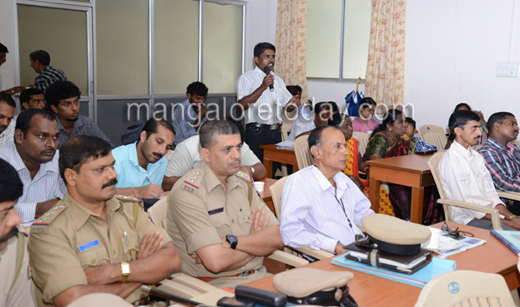 The department's first concern is to ensure that FIR is filed in response to every complaint. While the complaints regarding police department will be dealt on the spot, grievances concerned to other departments will be forwarded to the respective departments. There is a plan to merge Janasamparka Sabha and police grievance meetings, he said.

The Dakshina Kannada Superintendent of Police will convene taluk and station-level grievance meetings once in every month, with an intention to include the people in different parts of the district whose grievances have not been addressed by the officers in the police stations.

On repeated allegations against the police for not filing FIR for the complaints filed, the SP warned of initiating strict action against the erring police officials. "Whenever a person approached with a cognisable complaint, the police must file FIR without delay. General public can contact me if at all any police constable or SI fails to file FIR in any of the stations in the district," he said.

Dalit Sangharsha Samiti Mangalore taluk Convener Vishu Kumar expressed concern over the misuse of the provisions under sexual offences in Criminal Act. In many instances, rape cases are booked against youth though the couple indulge in consensual sex factually. Family pressure and animosity comes into play and the girl is forced to file a complaint of sexual assault and as a result, an innocent is punished, he pointed out.

Admitting that 60 to 70 per cent of the sexual assault cases booked are connected to eloping of a girl and boy, the SP said that sexual assault case is booked under POSCO Act if the girl is a minor and has had physical relationship with the boy. "We have been receiving several fake cases too, but we are trying our best to ensure that innocent is not punished. If at all a boy is booked in a fake case, such instances can be brought to my notice," he said.

Regarding the misuse of caste certificates while applying for jobs, SP Sharanappa said that he has directed various departments to verify the caste certificates and documents of its employees. "The work is under progress," he said.


Changing with the times: Reflecting on sexual assaults on a school children in Bangalore, the district police too have sprung into action to co-ordinate with students and staff in schools and colleges here.

The police have been visiting schools, colleges and hostels and trying to create awareness among students to inform the police if they face harassment. Commenting on a suggestion to install complaint boxes in schools and colleges, the SP said that he had experimented the system when he was ASP in Sagar, but it did not get desired response.
Students did not come forward with their problem," he said. It was indicated that the SP would organise a workshop for district police on various amended legislations such as Criminal Amendment Act 2013, POSCO Act, SC ST Amendment Act 2014 and on some of the judgments of Supreme Court and High Court and so on to activate better application of law.

Write Comment
|

E-Mail
|
Facebook
|

Twitter
|

Print