Revealed: Indian ISIS recruiter killed in Syria, belongs to Bhatkal
www.mangaloretoday.com
New Delhi, Mar 20, 2015: Intelligence sources today revealed that an Indian jihadist killed while fighting for the Islamic State (IS) earlier this month has been recognized as Sultan Abdul Kadir Armar.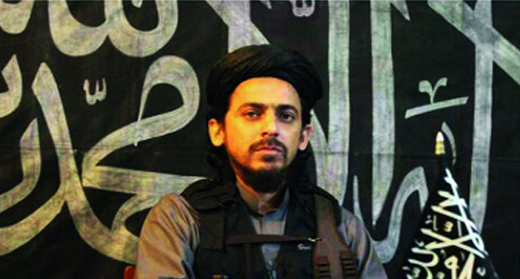 It was also revealed that Sultan, 39, is a resident of Bhatkal town in Karnataka, reported The Indian Express.

Sultan is the man who is seen as the major backbone behind the ISIS activities occuring in India.

According to reports, in a statement released online on Thursday, Indian jihadist group Ansar al-Tauhid fi'Bilad al-Hind said Armar was killed during fighting at Kobane, on the Syria-Turkey border, on March 6.

Born on December 7, 1975, Armar grew up in Bhatkal's Nawayath Colony. The son of Shabbir Husain Armar, a small businessman, he studied at the famous Nadwat-ul-Ullema seminary in Lucknow. In 2004, Armar and his brother Shafi Armar joined the Indian Mujahideen (IM), founded that year by one-time Mumbai gangster Riyaz Shahbandri and his cleric brother, Ismail Shahbandri.
Family members said they had no information on Armar's death. "I have not heard from them for nearly six years. I don't know where they are. They don't send me any money or call me," his mother, Hajira Armar, told The Indian Express in Bhatkal last month.

Armar is the second Indian jihadist confirmed to have died fighting overseas, after Anwar Husain, also a resident of Bhatkal.

Following the arrest of alleged IM bomb-maker Mohammad Ahmad Siddibapa, also known as Yasin Bhatkal, the National Investigation Agency (NIA) had secured warrants for Armar's arrest.

A fugitive in Pakistan since 2008, Armar was part of a group of IM operatives who broke with the organisation to form the IS-affiliated Ansar al-Tauhid. Last year, the new Ansar al-Tauhid group, then based at Tehreek-e-Taliban's training camps in Pakistan's North Waziristan, declared their affiliation with the IS and called on Indian Muslims to join the organisation.

Armar is reported to be the man in the videos, his face digitally masked, a laptop to his left, religious books to his right, and a Glock 9mm automatic on his desk.
Courtesy: Indiatvnews

Write Comment
|

E-Mail
|
Facebook
|

Twitter
|

Print