Replanting / Transplanting seen picking up with good showers in Udupi
Mangalore Today News Network
Udupi, July 10, 2015 : In recent days Farmers are worried lot as erratic rainfall has put a brake on transplanting in the fields. As per district agricultural department's data analysis, the current situation is not that gloomy, although rainfall expected in the month of July first week is below normal.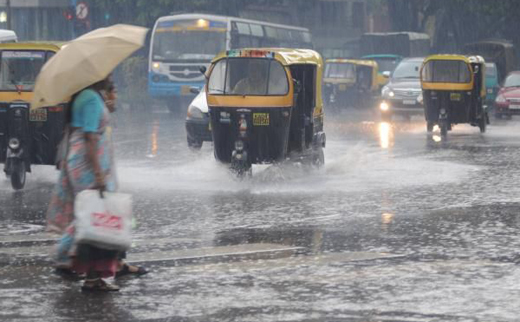 The low rain fall at the onset, may not affect paddy yields in the district on largescale. The normal rainfall received in the month of June is 1700.50 mm. The present year rainfall till June is 1152.10 mm and rainfall in 2014 during the same period is 854.72 mm. There is 32.25 deficient rains in the district.

"The district is in better position when compared to last year," District Agricultural Department Joint Director Anthony Maria Immanuel said although there is 28 per cent deficiency in the rainfall received in the month of June, good rainfall for couple of days would support the farming.

He said deficiency in the month of July is 67.91 per cent when compared to normal rainfall. There were good rains in June, when compared to last year rainfall during the period. The district received 1127.3 mm rain, while rainfall for the last year is 808 mm respectively.

The district Krishika Sangha Secretary Satynarayana Udupa said seedlings prepared are dry and there is the need to prepare a new lot. The transplanted paddy saplings are also affected owing to scorching heat and the expected growth is not there. The water content beneath the land is poor. He said, however, the incessant rain is also harmful for farming as the rain would submerge low-lying areas.

Out of the target crop coverage area of 24000 hectares, 17390 hectares are covered till July 7. Last year, the crop coverage area of farm land was 8245 hectares till July 8. As many as 38.6 per cent of the total coverage area is done as against the last year coverage area of 18.3 per cent.

Farmers have already prepared the nursery with available water resources and transplanting process is on. Transplanting activity is hampered especially in the upland and middle land area, as the soil was unable to saturate the water. Farmers in 90 per cent of lowland areas have restarted planting activities.Nearly, 60 per cent of agricultural land in the district covers lowland areas. The transplanting process in the upper and middle land is pending.

The joint director said the department has also come up with the short duration seed 'Jyoti' which would mature in 90-100 days. Farmers can make up the loss of 30 days by using Jyoti seeds, he added.

Farmer B V Poojary said there may not be problem as most of the lowland farmers have finished the sowing and are now into transplanting process. The upland and middle land farmers are into mixed crop farming, where they can also take up the cultivation of other crops.

Write Comment
|

E-Mail
|
Facebook
|

Twitter
|

Print