Remembering Nirbhaya (Sowjanya) of Dakshina Kannada
Mangalore Today News Network
By Narendra Nayak

Mangaluru, March 20, 2020: While the due process of law has ended for the trial of Nirbhaya of Delhi who was brutally raped and murdered on the 16th December, 2012, the trial of the equally or probably more brutal rape and murder of Kumari Sowjanya of Dharmasthala near Mangalore remains suspended.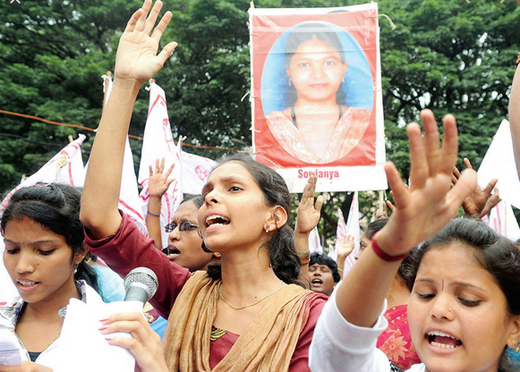 To recall this case, she was kidnapped in broad daylight on the way home from her college on the 8th October, 2012. The last person to see her alive from her family was her uncle, Vittal Gowda whose shop she had visited on the way home. She had told him that she as going home which was hardly 200 meters from the shop. She never reached home.

She was said to be abducted in broad day light near a major road going from Dharmasthala to Ujire which many people would have seen. A search was launched, and her body was found in a ditch close to her house and with all signs of a brutal rape. That was followed by a systematic attempt to destroy all evidences.

After a lot of public protests the case was transferred to CBI. When the trial started in 2017 in the CBI special court the judge Smt. B.S.Rekha came down heavily on the police and the CCB. This too would have been dismissed as a routine case but for the public protests that followed alleging powerful vested interests behind suppression of facts and destruction of evidence.

What were the reasons for that? The prosecution version is that a mentally unsound person Santosh Rao had single handedly kidnapped a 17 year old healthy well built girl in broad light, kept her overnight and had also fed her as gastric contents indicated that she had a meal several hours previous to her death, raped and murdered her, carried her body all the way back to the place from where he had taken her!

The scientific expert had testified that a hair found by her body was not that of the accused. The judge had also pointed out that the police had not collected any bold evidences or sperm though it there were a number of other points like shoddy investigation against the police. At the behest of prosecution witness no.1 Chandappa Gowda father of the victim who had named three people of Dharmasthala- Uday Jain, Mallik Jain and Ashrith Jain. The court had issued summons to them to appear and they had it stayed by the high court, where the case is stuck as of now.

Interestingly it was said that these three people had handed over the accused Santosh Rao to the police. There have been many other mysterious deaths associated with the same case. One Ravi Poojary who had seen the victim being dragged away had allegedly committed 'suicide'. The inspector in charge at that time Yogesh Kumar has been promoted and transferred to ACB. The case still drags on or rather has been put in cold storage by the high court stay order.

When will Sowjanya get justice? Will the wheels of justice grind slow and fine or will they get jammed?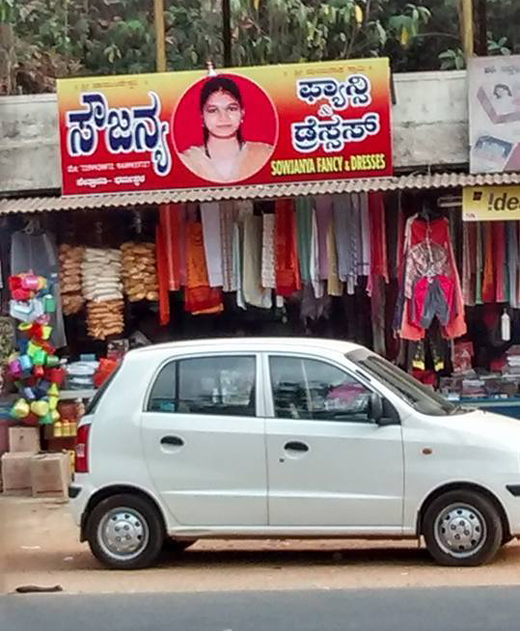 In the meantime, the family weeps silently hoping for justice, her uncle Vittal Gowda has kept her memory alive by naming his shop after her.

How many such Nirbhayas have lost their lives in hinterlands of this great nation! The nation would like to know, to say the least her parents and family would like to know as to when justice will be done to their Nirbhaya. If the horrible murder and rape of a daughter could stir the conscience of the nation is Sowjanya a step daughter?


Narendra Nayak - President of Federation of Indian Rationalist Associations

Write Comment
|

E-Mail
|
Facebook
|

Twitter
|

Print