Ramakrishna Mission carries out 5th-week Swacchata Abhiyan
Mangalore Today News Network
Mangaluru, Dec 4, 2017: Ramakrishna Mission Swachata Abhiyan's 5th week's drive was flagged off on 3rd December 2017 at 7.30 am by Sri Ramesh Rao, Secretary of Mangalore Senior Citizens Council and Chartered Accountant Sri Nagaraj Sharma in the presence of Swami Jitakamanandaji in front of Subramanya Sadana at Karangalpady. Vedic Chanting initiated the drive. Sri M R Vasudev, President of Subramanya Sabha, Sri Srikanth Rao and others were present.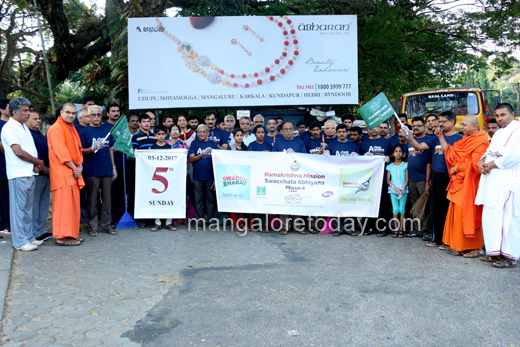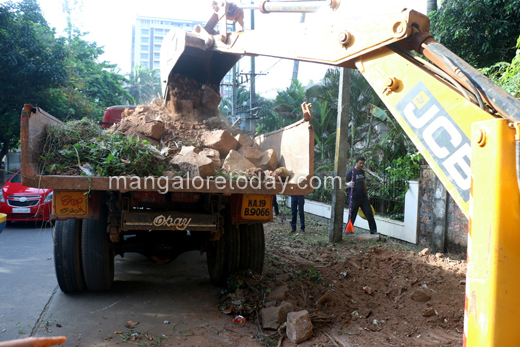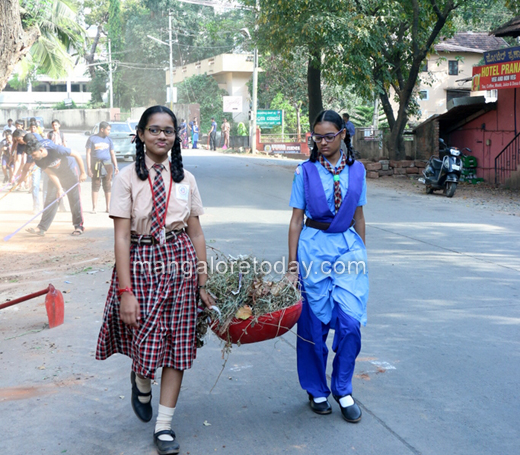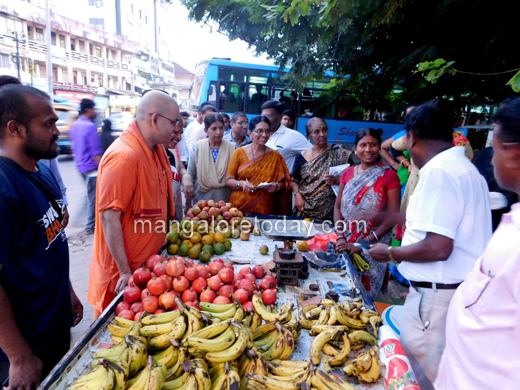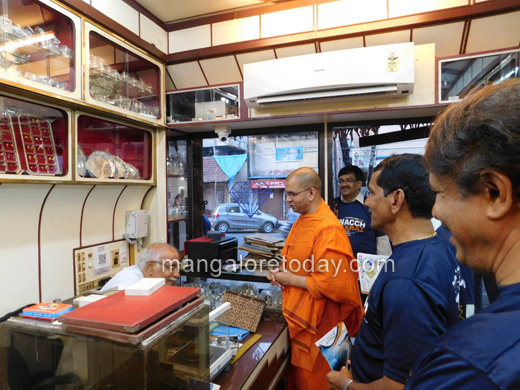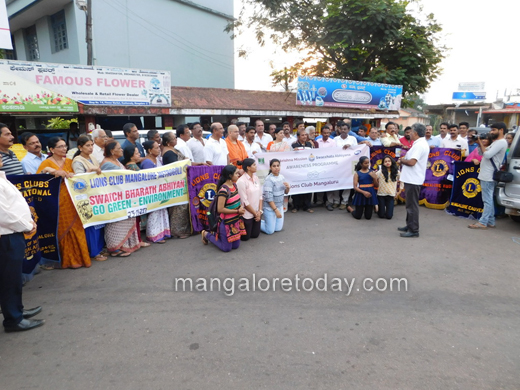 Cleanliness Drive: More than 150 volunteers took an active part in the drive that lasted for nearly 4 hours starting from 7.30 am. Cleanliness drive was started in the road opposite Subramanya Sabha and was carried out at Kodialguthu junction and Bejai Church roadsides. Sri Souraj & team of volunteers cleaned the drains and removed 4 loads of dirt and garbage accumulated on the roadsides. Sand and stones strewn on the road which was posing problem to motorists were removed. Prof. Sheshappa Amin, Sri Ramkumar Bekal led the team of volunteers in the cleanliness drive. Sri Prakash Salian, MCC Corporator actively participated in the drive. Sri Dilraj Alva & Sri Umanath Kotekar coordinated the drive.


Distribution of Awareness literature: Volunteers visited several homes, door to door, distributing Awareness handbills and urged the localites to keep their surroundings clean. Students of S M Kushe School under the guidance of Sri Prathim Kumar along with members of Nivedita Balaga visited hundreds of houses creating awareness.


Renovation of Name boards: About 5 name boards in the Kodialguthu road were faded and were not visible posing problem to newcomers and pedestrians. Volunteers of the Abhiyan cleaned the boards and repainted them.


Daily Awareness Campaign: Ramakrishna Mission is carrying out Daily awareness Campaign for nearly 2 hours every day. Daily minimum of 100 households and shops are visited by the volunteers. All the shopkeepers and households are urged to keep their surroundings clean and cooperate in Swacch Mangaluru Abhiyan. Till date, nearly 2500 households have been visited by 24 teams for the last 24 days. Ramakrishna Mission targets to reach out to 30 thousand households in the 4th phase of the Abhiyan.


Swacch Manas Abhiyan: Swacch Manas Abhiyans are being carried out in nearly 100 schools in and around Mangalore by a team of trained resource persons. Sri Ranjan Bellarpady is coordinating the initiative. About 100 Swacchata Awareness talks were organized in 100 schools in the November month. Swacchata Spardha will be carried out in December month in those 100 schools. Nearly 10000 students have been registered as Swacchata Senanis.


MRPL is supporting these drives through sponsorships. We have attached few snaps of the drive along with this report. We kindly request you to publish the report along with photos and participate in our humble initiative of Swacch Bharath Abhiyan.


Write Comment
|

E-Mail
|
Facebook
|

Twitter
|

Print