Mangaluru, Nov 20, 2018: Hindu organisations will organise a public meeting at Nehru Maidan on November 25 to prevail upon the government to enable construction of a Ram Mandir at Ayodhya by enacting a legislation in Parliament.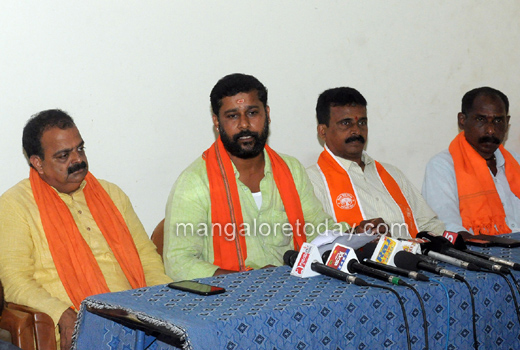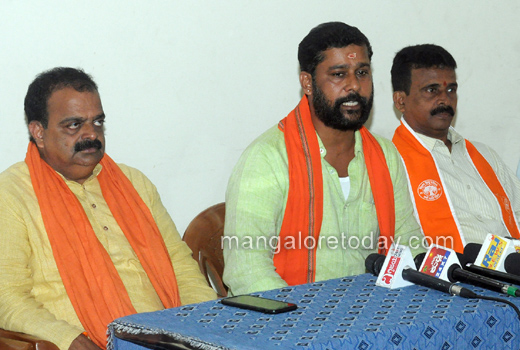 Informing this to reporters here on November 20, Tuesday, VHP leader Sharan Pumpwell said Bajrangdal National Convenor Sohan Singh Solanki will deliver the key note address at the convention. A procession wherein participants will sing Bhajans and Keerthans will be taken out from Ambedkar Circle to the function venue at 3.30 pm. A tableau of Lord Ram will also feature in the procession. The meeting will commence at 4 pm, Sharan Pumpwell informed.
He said the Hindu Jagarana Vedike, Hindu Yuva Sene and Sri Rama Sene have pledged support for the convention and added RSS leaders and elected representatives will take part.
As a prelude, Maha Samparka Abhiyan will be held in all eight assembly constituencies in the district on November 22 wherein volunteers will make a door-to-door visit, he stated.
VHP District President Jagadish Shenava who also spoke, demanded the resignation of Kerala Chief Minister Pinarayi Vijayan who paid little heed to Hindu sentiments over Sabarimala controversy. He also demanded Centre's intervention in the issue.