Rajyotsava Day will see Karnataka with new city names
Mangalore Today News Network
Mangalore, Oct 23, 2014: When Karnataka celebrates its Rajyot sava Day, or state formation day, on November 1, 12 of its cities will officially take their new names. In effect they will revert to their original names. The Centre's notification will need the cabinet's ratification, but it is not mandatory . An executive order can also be issued by the chief minister, said Basavaraj, principal secretary, revenue department.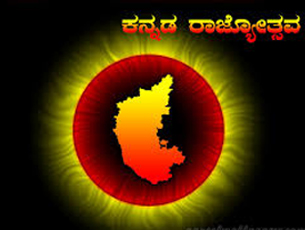 One qestion on minds is will the move, mean a strain on the state exchequer? The government says no. Financial implication will be negligible, claims Basavaraj, adding that it would require repainting the existing sign boards and changing the name on letterheads.

A liability ?

India has a history of over 5,000 years. Sometimes the present generation tries to recreate the glorious past by trying to equate it with historical heroes. Similarly, state governments too, for administrative mileage, try to invoke historical heroes and events in present times. The anglicization of names was started by the British, when Mumbai became Bombay and Udhagamandalam, Ooty. They even shortened individual's names -Mukhopadhyaya became Mukherjee or Pattedars, Patils.

But renaming of places has its own handicaps in a digital world. People hooked on history, who want to go into old documents, are already finding it difficult. A Google search for Bombay will yield several links, but not so for Mumbai. All documents during the British or Maratha regime have it as Bombay . Ditto with Madras, Bangalore etc.

Karnataka government will now be changing the nomenclature of 12 cities.But the reality is most of these cities were already called by their new names in the Kannada language. Nobody calls or writes Belgaum as Belgaum in Kannada, it's always Belagavi. So is the case with Bangalore which is referred to as Bengaluru or Bellary as Ballari. Even boards in Kannada go by the names which have been proposed now.

The concern is the threat that such a move could pose to the cultural fabric. This is going to open up a Pandora's box. Disparate cultural groups could make a demand that their places be renamed after a particular person or event. Changing names demolishes colonialism and encourages fundamentalism in future. Here we go with the first!

MANGALORE TO MANGALURU or Should it be KUDLA.

The first reference to Mangalore came from Pandyan king Chettian, who ruled the coastal region during 715 CE. He called the town Mangalapuram, now the name used in Malayalam. The popular version is that it evolved from the presiding deity Mangaladevi. Mangaladevi, a princess, was married to Matsyendranath, a yogi and proponent of the Nath cult. After her death, a temple was built for her The city is called Kudla even now by the original residents the Tuluva's and refers to convergence of the Netravati and Gurupura rivers. So, perhaps the original name 'Kudla' of the Tuluva's has a better claim than "Mangaluru", yet it seems Mangalore has become very popular.

Write Comment
|

E-Mail
|
Facebook
|

Twitter
|

Print