RDPR exempts Coastal districts from form 9 and 11 for e-swathu registration
Mangalore Today News Network
Mangaluru, April 14, 2015: Finally yielding pressure from representation from general public and people's representatives the rural development and panchayat raj (RDPR) department has exempted from form 9 and form 11 (infamous 9/11) for registration of non agricultural land in rural areas of three coastal districts of the state.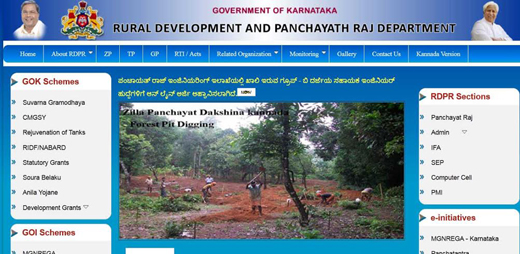 All the powers regarding issuing form 9 and form 11 and registration under e-swathu are now given to respective panchayat, Dakshina Kannada Deputy Commissioner AB Ibrahim confirmed this to Mangalore Today.

Since 2013 June 15, when a circular from rural development and panchayati raj department mandated gram panchayats to issue computerised forms 9 and 11 for registration of sale of non-agriculture land, all transactions of such land have stopped.

E-swathu is a software to maintain Property records in the Grama Panchayats are being maintained under the rules prescribed under Karnataka GP (Budget and Accounts Rules), 2006. Though the primary objective of maintaining such documents is to collect the tax, in the absence of no other property document for non agricultural properties in the jurisdiction of GPs, Form-9 and Form-11 is being used as property documents to identify the land parcel for registration purpose.

E-Swathu covers the following activities in Gram Panchyaths: Maintaining up-to-date records with respect to ownership, extent, dimension, etc., of properties under its jurisdiction.Process to under taken updations due to various transactions such as sale, inheritance, partition, gift, will, land acquisition, etc.,Facilities to create new property records which are coming up after following due process under law.

Issue of records as and when owner/citizen demands for it. Electronic data exchange with registration department.Electronic data exchange with Local Town Planning Authorities. Implementation of court decree, managing addition and removal of court stay.Incorporation of liabilities on the property and removal of the same as and when demanded.

The RDPR order is well-intentioned, to eliminate malpractices and bring about clarity in the ownership of properties, and it has developed e-swathu software for the purpose. But the making computerisation mandatory without proper preparation, and lack of coordination between the RDPR, revenue and survey departments has led to mild anarchy in sub-registrar's offices.

The threes Coastal districts, which were under Madras Province and followed a different revenue measurement, were faced a lot of problem because of nonexistent of GRAMA THAANA. But, people representatives and ministers of Dakshina Kannada district wake up lately and failed to appraise the RDPR minister HK Patil, who penned the Rules.

The government's insistence on computerising sale of non-agriculture land has cost it more than Rs 1,500 crore for the last two years because non registration of lands.

The cancellations of transactions have had a cascading effect, with such intending sellers and buyers who were planning to utilise the funds for family needs such as marriages, purchases of houses, starting of new businesses etc., canceling the events.

"Technically, it is very difficult to provide form-9 and 11 as exact demarcation of land have not been done inside villages for decades. Nowhere in the state is the order being implemented successfully. The issue has been raised in all departmental meetings," explained a IAS officer who served in Dakshina Kannada earlier.

An official in National Informatics Centre, who developed the software, told that copies of demarcation, site map by land records department, layout map and order by town planning department, NA conversion order and NA releasing order need to be uploaded in e-swathu software, but the departments concerned do not have such documents with them.
Forms 9 & 11?

Forms 9 and 11 are documents issued by gram panchayats for non-agricultural properties in its jurisdiction. They contain the assessment list of building and non-agricultural lands liable for taxation.


Write Comment
|

E-Mail
|
Facebook
|

Twitter
|

Print