Puttur police arrest a youth who escaped with Rs. 5.5 lac in a filmy style
Mangalore Today News Network
Puttur, June 13, 2015: A youth escaped with 5.5 lac cash belonging to his owner on June 6. He came up with various ideas to fool the police, moved from place to place after buying an iPhone, But Sachin was shocked to see police knocking his door.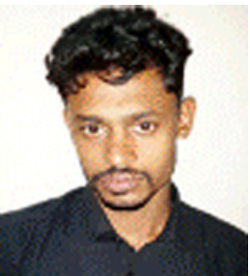 What really happened?

Sachin was working in areca nut shop in Puttur. His owner, Abdul Karim who is a Areca nut Merchant from Kaniyoor deals with the areca business, had sent Sachin to Amina Supari Gabral shop in Puttur Padil to bring 5.5 lac cash on June 6 morning.

Sachin who went to bring cash did not return instead he phoned Abdul at 10.30 am about the breakdown of his bike.

When Sachin did not return till the afternoon, Abdul phoned Sachin but his phone was switched off, Abdul then called Amina Supari Gabral and learned that he had collected the amount. Abdul later called Sachin's father, who said he had no idea about his son's disappearance.
A missing and theft complaint was registered at Puttur town police station.

And here's how he was arrested!

Sachin wrote a letter to Abdul Karim, that gang members came in a Bolero car and looted Rs. 5.5 lac from him. Sachin politely wrote that he would work hard and pay that money.

Abdul Karim handed the letter to police inspector Mahesh Prasad. The police assured Abdul about the investigation and arresting him.

Sachin started to live a different lifestyle, He first went to Mangaluru and bought a new iPhone worth 40000. After buying the expensive iPhone he went to Goa, from there to Panvel and took a bus to Mumbai. He then bought a gold chain worth Rs. 60000. He also deposited Rs. 50000 into his bank account.

The police team was led by sub inspector Abdul Khader. They came to know that Sachin was in Mumbai near Grant Road mobile tower, the team went there, but did not find him there.
His mobile location showed that he was proceeding to Bengaluru.

The team went to Bengalure, and Sachin was surprised when the police knocked his door.

How did the police Traced Sachin?

Sachin was sure that police would find him if he had used the old sim, so he got his new sim and new phone and thought the police would never find him.

But he made one damn mistake, he frequently phoned his girlfriend. Police tracked all the phone calls of his girlfriend and came to know Sachin's new number. The police were following him abd he had no idea.

Sachin could live without his phone, but never without his girlfriend. He was addicted of making calls to her.

When the police arrested him, he had Rs. 3.30 Lac in his possession. He said he lost Rs. 50000 in Mumbai.

Abdul thanked the police team which included Abdul Khadar, Prashant Rai and Sharif Nadaf.



Write Comment
|

E-Mail
|
Facebook
|

Twitter
|

Print